June 12, 2015
Last year, our employees had the opportunity to get a sneak peek at their namesake stadium before it was open to the public at Levi Strauss & Co. Family Day at Levi's® Stadium. We hosted the event again this year, and the ante was upped with a new experience: Employees and their families got to take the field.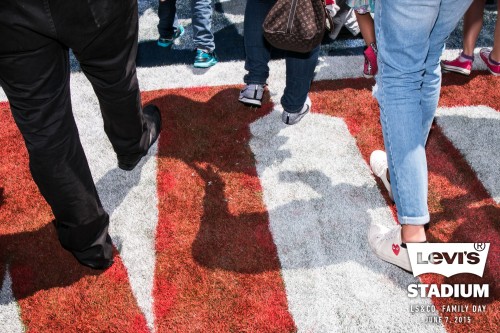 We have it on good authority that the world's most sustainable stadium looks even bigger from down there.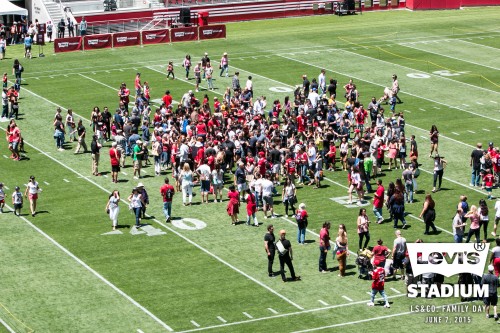 The youngsters blocked and tackled like the pro's.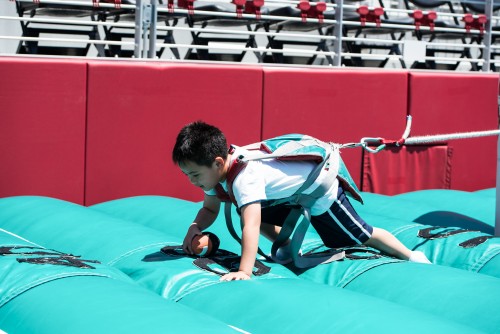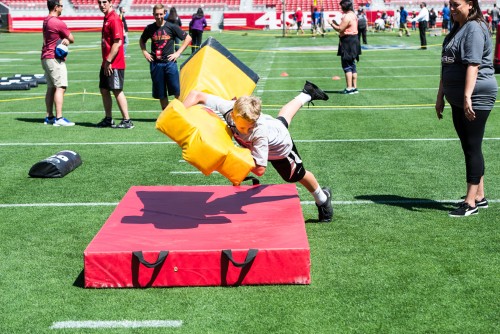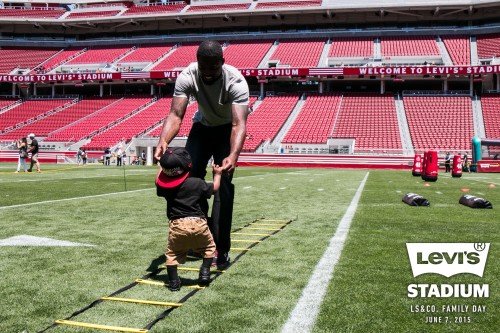 Meanwhile, the young at heart perfected their field goals and practiced passing the pigskin.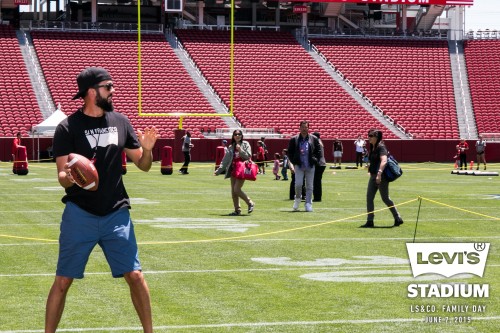 There was a bounce house …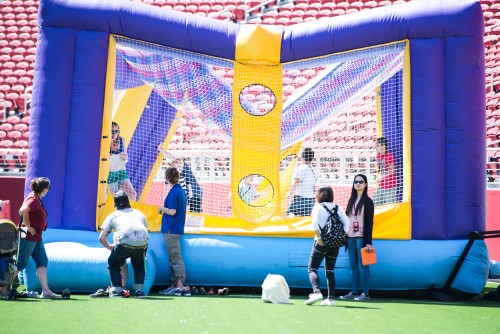 and face painting.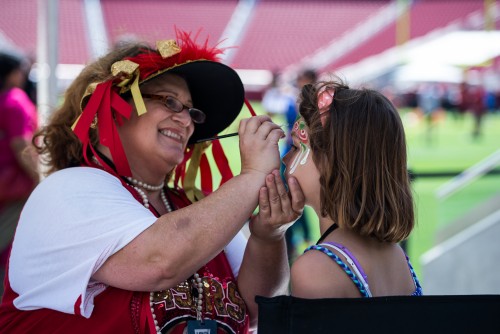 Plus plenty of photo ops and a tour of the 49ers museum.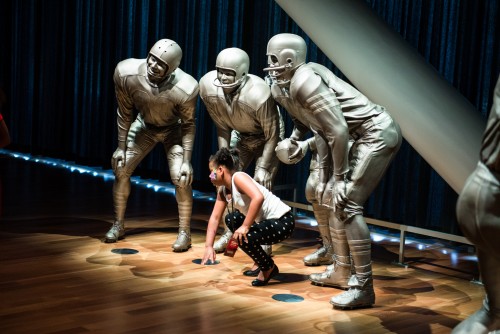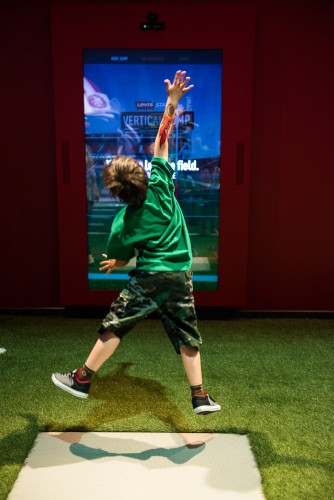 The Niner Noise drumline laid down some sweet beats (with help from a few percussionists in training).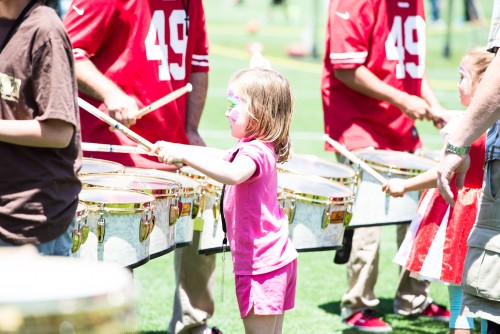 Speaking of lessons, the Gold Rush cheerleaders gave pointers to a few super fans.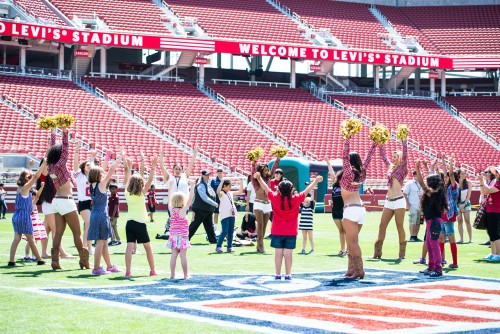 Everybody's favorite Levi's-clad mascot made a few new friends as well.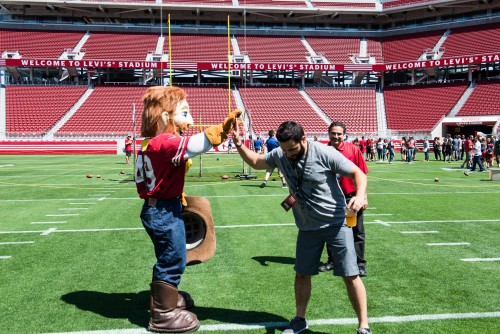 The star power didn't end there — current 49ers players (Vernon Davis, Carlos Hyde, Torrey Smith and Antoine Bethea) and alumni (Dan Bunz, John Taylor, Dennis Brown, Eason Ramson, Steve Bono) ran activities on the field, signed autographs and took photos.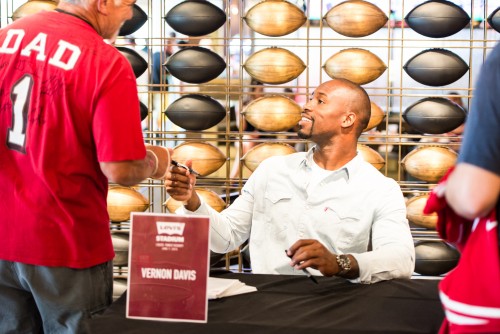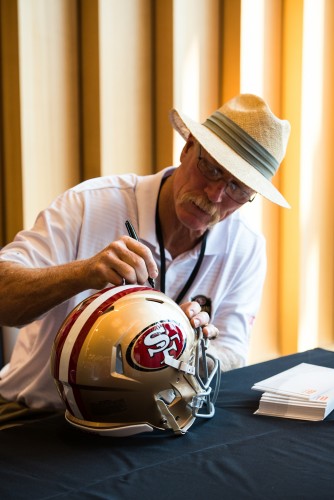 As one employee shared: "It was beyond cool to be able to walk on the field and meet some of the players! The museum was unbelievable!!!!!!"