June 5, 2015
Last night, Anne Rohosy, Karyn Hillman and Liz O'Neill were honored by the San Francisco Business Times for being among the most influential women in Bay Area business for 2015. The award recognizes incredible women who have helped our hometown thrive by contributing to its economic growth.
We are so incredibly proud to have three employees represented in this list. The distinction is well-deserved all around!
Here's a little more about each of our winners:
ANNE ROHOSY, EVP AND PRESIDENT, AMERICAS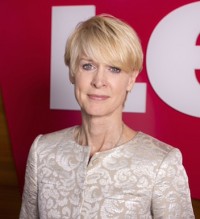 Proudest professional accomplishment: Finding the courage to re-enter the workplace after being a stay-at-home parent for five years.
Best mentor: My dad.
How to help women in business advance: Find your voice: Participate, speak up and ask for what you want.
Dream super power: Speaking any language instantly.
Surprising fact about you: I've learned my best teamwork skills by being one of seven kids; I have five sisters and one brother.
KARYN HILLMAN, LEVI'S® CHIEF PRODUCT OFFICER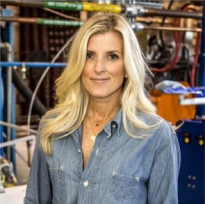 Proudest professional accomplishment: I am most proud to be here at Levi's, because in my opinion it is one of the most admirable, authentic and iconic brands around the world. To be able to lead the creative teams into the future as we evolve and innovate the product that we have all come to love over the past 150 years is a dream.
Best mentor: To date, there are three individuals that have influenced me the most over the course of my career: Mickey Drexler (CEO of J.Crew) for instilling my true love and obsession of product, Gary Muto (President of ANN Inc. Brands) for his invaluable insight and candor, and Helen McCluskey (CEO and President, Warnaco Group Inc.) for her sage wisdom and guidance.
How to help women in business advance: I feel fortunate that women are well-represented and supported in my industry. My advice to anyone would be to embrace change, practice self-awareness, work hard, have a voice and, above all, be passionate about what you do.
Dream super power: To see the future.
Surprising fact about you: I played NCAA Division 1 Field Hockey throughout college; my athletic and competitive background continue to influence my leadership mindset and working style to this day.
LIZ O'NEILL, SENIOR VICE PRESIDENT OF PRODUCT DEVELOPMENT AND SOURCING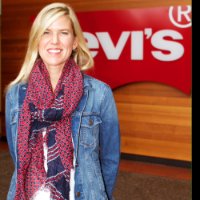 Proudest professional accomplishment: I am incredibly proud to help drive the Worker Well-being program rollout within the LS&Co. supply chain. Our goal is to have 80 percent of our products made in Worker Well-being-qualified factories by 2020.
Best mentor: Pamela Wallack, my longtime manager and mentor at Gap, was a constant source of inspiration to me. She was able to balance her work and full personal life with apparent ease and a wonderful sense of humor.
How to help women in business advance: Women should be taught that they can advocate, even negotiate, for themselves.
Dream super power: My dream super power would be to add six hours to the day anytime I needed it!
Surprising fact about you: Before getting into retail, I was a horseback riding instructor at Club Med.