June 4, 2015
Last week's announcement of our new partnership with Google is generating a lot of excitement about the future of wearable technology. The potential to create connected Levi's® brand clothing is a prime example of how we're using innovation to help address the challenges of modern life.
Since our original invention of the blue jean, we've continually introduced industry-leading (and award-winning) innovations related to both our products and our processes.
In 1915, at the Panama Pacific International Exposition (PPIE) in San Francisco, Levi Strauss & Co. had two significant innovations on display: a revolutionary manufacturing process and our first venture into the youthwear market.
The PPIE featured a variety of exhibit halls called "Palaces," and LS&Co. hosted a large booth inside the "Palace of Manufactures and Varied Industries." The booth housed a working sewing line where workers made Koveralls — our one-piece children's garment that was launched in 1912.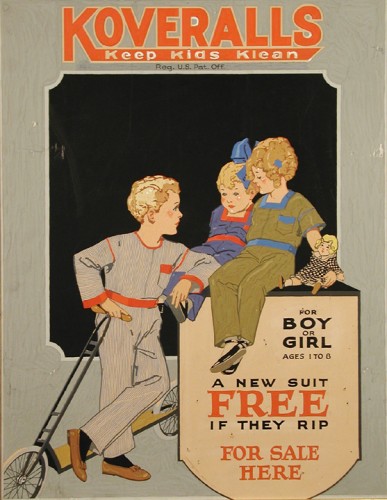 As part of the Expo, exhibitors entered various competitions. The LS&Co. exhibit took home several prizes for our garments — we also were recognized for innovation in manufacturing. We received a first prize for being the first to apply the assembly line process in the apparel industry.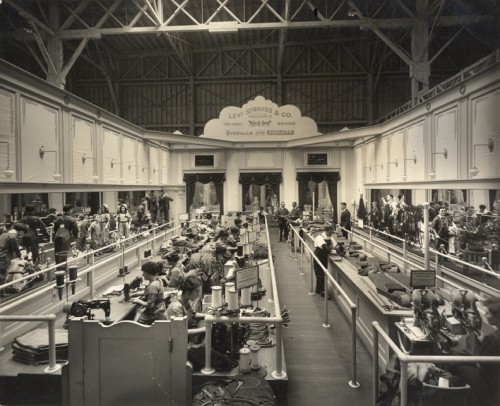 Like this Story?
Sign up for our weekly email digest to get the best of the Unzipped blog — company news and views, employee profiles, innovation and sustainability stories, behind-the-scenes and Archives highlights — sent straight to your inbox every Monday.