March 24, 2015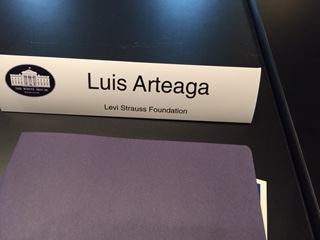 On March 17, I had the honor of attending a White House briefing on place-based philanthropic initiatives. These types of initiatives — such as the Obama administration's Promise Zones — take the needs of a particular community into account and aim to address issues holistically. At the Levi Strauss Foundation, we support this kind of work through our signature "hometown" initiative, Pioneers in Justice, a multi-year leadership and capacity development project supporting leading social justice organizations in the San Francisco Bay Area.
During the round table hosted by Shaun Donovan, director of the White House Office of Management and Budget (OMB), more than 40 leading foundations shared their perspectives on what is working and how place-based philanthropic initiatives can be improved.
One federal initiative we discussed was the Social Innovation Fund, a $50 million competitive grants program for breakthrough improvements in the areas of youth development, economic opportunity and healthy futures. One of the 11 organizations chosen nationally in the first round of proposals was AIDS United, a long-standing LSF grantee. AIDS United was the only HIV/AIDS organization in this first cohort of grantees, and its project drives creative solutions to ensure access to treatment and care for those most at-risk. AIDS United leveraged its LSF grant and was awarded $8.26 million to combat the disease through 13 on-the-ground partnerships throughout the country.
During the discussion, I recommended that OMB provide technical assistance to nonprofits that may want to submit a federal funding application but do not yet have the capacity to apply. I also advised that the runners-up for funding be given feedback and that the feedback be shared with foundations that are listed as match funders. Foundations are often unaware of what happens to these federal applications and all the good planning goes out the window if the request is declined. It was great to hear LSF's best practices in philanthropy — including supporting cross-generational leadership, staying the course with multiyear funding and supporting a learning network of grantees — echoed throughout the briefing.
This briefing comes at an exciting time as major transformations in healthcare, education, housing and energy policy are starting to show results. The dialogue is expected to continue during the last two years of President Obama's administration, with an emphasis on scaling up projects and identifying private-public partnerships to sustain positive changes.
---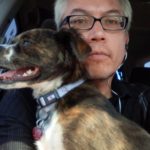 Luis Arteaga is the Senior Program Manager for the United States for the Levi Strauss Foundation. He is responsible for domestic grantmaking, which addresses HIV/AIDS stigma and discrimination, helps low-income people save and invest in their future and advances social justice. Luis oversees Pioneers in Justice, which equips next-generation social justice leaders in San Francisco to amplify their reach and impact through the power of technology and networks.
---