January 5, 2015
This year marked a record breaking holiday shopping season both online and in retail. According to ComScore, online shopping was expected to reach $61 billion from November to December, an increase of 16% compared to last year. These stats inspired us to take a closer look at the brains behind the LS&Co. ecommerce experience.
There's no denying ecommerce has become an indispensable part of the shopping equation for consumers around the globe, especially when it comes to apparel. In fact, clothing is the top product purchased by ecommerce consumers worldwide, according to market research firm ystats.
For LS&Co., tapping into the mega-popularity of ecommerce doesn't mean simply trying to move all purchases online. It means creating compelling online experiences that strengthen consumers' overall interaction with our brands, regardless of where a purchase is made.
To achieve this vision, we're building a team of ecommerce experts that includes new hires like Beth Gumm, vice president of marketing, global ecommerce, and Anisa Kumar, senior director of supply chain. These industry veterans are putting their deep experience to work to super-charge the online experience for our consumers.
For Beth, the opportunity to join LS&Co.'s fast-growing e-commerce team presented a unique chance to leverage the full portfolio of her business background, which includes a unique mix of analytical expertise and marketing strategy.
"I feel like I joined a start-up inside a really big sophisticated company," she said. "I'm ready to help LS&Co. be on the leading edge of moving the consumer to action — reading results and using ecommerce as an innovation and a learning engine across the whole organization."
Anisa's rationale was similar. "It is like being in a start-up-y environment, but within the context of these two great brands."
We checked in with these two thought leaders recently to get their insights on some of the key trends driving the digital retail revolution.
A need for speed
The dynamic nature of e-commerce makes it easy to determine whether communications to consumers are effective. If not, messaging can be quickly adjusted.
Take, for instance, a new website layout. "In a store environment, it could take multiple days to figure out whether signs are in the right place to direct a consumer to the sale," Anisa said. "In an online environment, the results can be assessed in real time."
Beth elaborated, "We have the ability to A/B test, and by replacing a champion experience with a challenger we see very quickly which content and expression works better." Quick adaptation based on customer preference drives agility and continual improvement.
Every vote counts
"I think of analytics like a mystery," said Anisa. "You never know where the clues are going to take you." De-coding the "clues" — or, the data — is the key to giving consumers the best possible ecommerce experience.
Anisa refers to customers' clicks online as "votes" that play a major role in determining the website experience. "The consumer is the major voice at the table," she said.
According to Beth, utility is a major component in engaging the audience. Digital devices bring an opportunity for brands to integrate into consumer's daily lives. "Think about the apps that you use on your phone," she said. "The ones that are highly useful are the ones that get used."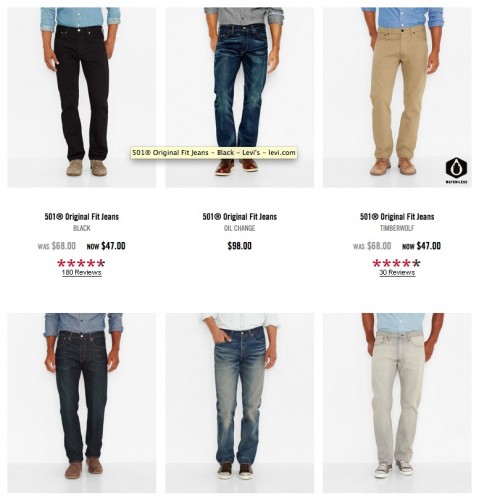 Shipping solutions
Although comfort with online shopping has increased significantly in recent years, shipping — with its added cost and lack of instant gratification — continues to be a barrier to entry.
While she doesn't think drones will be delivering our holiday packages anytime soon, Anisa believes there are a lot of other shipping options to explore, such as local carriers, or people that crowd source the last mile. "Unexpected drivers, such as college students or real-estate agents could deliver packages while cruising their normal routes," she said.
Whatever solutions drive down cost and increase convenience are the ones that the consumer will embrace, and therefore, the ones the industry will adopt.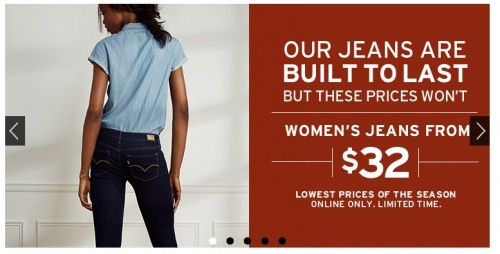 The merger of online and physical retail
The brick and mortar store is far from obsolete; rather online and in-store will continue to converge to create a seamless, unified experience. Ecommerce performs better if it behaves more like an in-person visit — whether that be via personalized fit calculators, tactile experiences, social sharing, shipping solutions. Further, big data allows a deeper understanding of the consumer — similar to what a trusted shopkeeper would have.
Beth thinks stores might split into a combination of mega-flagships (or 'experience locations') and rich kiosk experiences, where consumers will be able to order a product and have it delivered to their home within the hour, or come back for a pick-up.
Regardless of how the details shake out, the consumer will ultimately define the transition in the space. "The meeting place between online and brick and mortar is going to be what the consumer wants in terms of convenience and shipping options," summarized Anisa.