June 13, 2014
At Levi Strauss & Co., we're always impressed by the caliber of our leaders and employees, but it's especially nice when others take notice, too. Last night, the San Francisco Business Times did just that by honoring Lisa Collier, Executive Vice President of the Dockers®, dENiZen® and Signature by Levi Strauss & Co.™ brands, as one of the Most Influential Women of the Bay Area.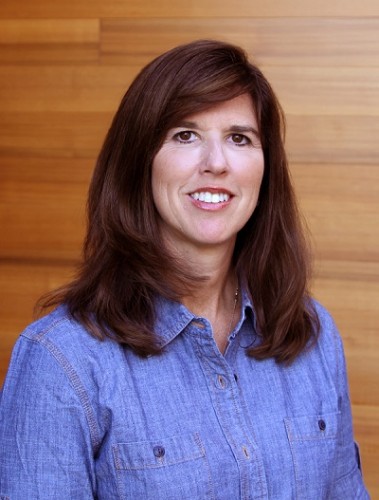 Lisa has been an instrumental leader at LS&Co., helping to drive the global productivity initiative, product development, and merchandising of the brands. But it's not just her own accomplishments that landed her on this list of remarkable women. It's also her one-of-a -kind leadership skills; serving as a role model to her colleagues and helping to drive change for Dockers®, a primarily menswear business.
And as you may expect, Lisa is a true testament to our company values, serving as a board member on the Red Tab Foundation, encouraging employees to give back and support causes that are important to them, and of course, volunteering her time at her children's school. "It's an honor to share this award with so many other influential women in the Bay Area, many of whom are an inspiration and motivator to me," said Lisa. "I accept this award on behalf of all the hard-working women at LS&Co. because when it comes down to it, without our team, we cannot accomplish the great work that we do every day at LS&Co."
Want to learn more about what makes Lisa tick? Check out these fun facts about our leader:
Alma Mater? I'm a proud grad of the Art Institute of Pittsburgh.
Proudest accomplishment? To have both a family and an awesome career.
Best mentor? Parents who taught me hard work, commitment and focus were critical to success. Compassion and faith completed the package.
How to help women in advance? Equal opportunity
Favorite ways to unwind? Crochet, cook and just hang out with my kids.
Dream super power? Bewitched! The ability to wrinkle my nose or snap my fingers and be somewhere two places at once (perhaps I just need a stunt double!).
Female role model? Cheryl Turpin, she's a successful leader and a great mom.
Surprising fact about you? I love fast and loud vehicles!
Congratulations, Lisa! We're proud to call you one of our own.