May 1, 2014
It's May 1 — that's 5/01, if you're in the U.S. — so what better time to brush up on some Levi's® 501® fast facts? Here are few trivia factoids about our original icon:
The 501® jean broke onto the fashion scene on May 20, 1873. If math's not your strong suit – that's 141 years ago!
Many people think the "fifth pocket" on the 501® jean is the small pocket inside the right-hand front pocket, but in fact that pocket is called the "watch pocket," which has been on every iteration of the 501® jean since it was created 141 years ago.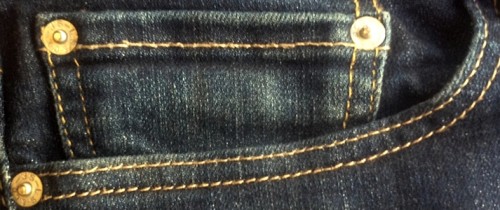 The 501® jean has always been made with the button fly, but in 1954 an alternative option was offered, when the 501Z was introduced, allowing customers to also purchase the 501® jean with a zipper.
A favorite of women today, the 501® jean was first introduced for women in 1981.
The 501® jean was originally named the "XX," which was the name of the denim we purchased from the Amoskeag Manufacturing Company in New Hampshire.
Want to brush up on your 501® history? Look no further than this video on "The Story of the 501® jean."