June 21, 2010
Music is, arguably, the art form that inspires more people than any other. From babies who start bouncing the moment they hear a happy tune to a senior who finds comfort and a wonderful memory in a familiar melody.
And then there are the musicians themselves. What music inspires them?
That's the question posed by Levi's® brand as part of its Pioneer Sessions 2010 Revival Recordings.
The brand asked a dozen pioneering artists, spanning multiple genres, to record a song. The only direction was to have each artist choose a song that mattered in some special way. Music that inspired the musician. I like that concept.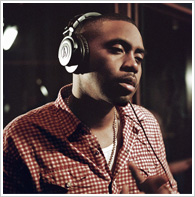 The great news here is that the resulting recordings are available as free downloads atwww.levispioneersessions.com.
And whether you're into the compelling rhymes of rapper and actor Nas or the pop stylings of singer-songwriter Colbie Caillat, it's exciting to hear each cover a song that was influential and inspiring as each worked to find his/her own voice.
You may be familiar with all 12 artists or, like me, find a new name – and music – along the way. And even if you know the artist, hearing them perform a song that may or may not be familiar to you is exciting and energizing. It's like exploring new territory, as a fan, with an old friend.
Dive in. Explore. And be inspired.