January 19, 2023
Today we announced that Jason Gowans has been named senior vice president and chief digital officer for LS&Co., effective February 6.  
 In this new role within the company, Jason will be focused on bringing together LS&Co.'s engineering, data, AI and digital product management to spearhead digital efforts both for ecommerce and digital go-to-market. He will report to Michelle Gass, president, LS&Co., and will sit on the executive leadership team (ELT).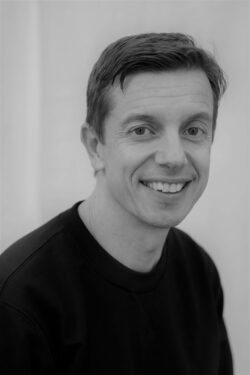 "Jason is a seasoned leader with a proven track record and expertise in creating digital experiences that delight consumers, and I have no doubt that he will help us accelerate our strategies to digitally transform the company and be direct-to-consumer (DTC) first," said Chip Bergh, president and chief executive officer at Levi Strauss & Co.  
 Jason joins the company from Nordstrom, where he spent the past 10 years in a variety of marketing, data science and digital roles, serving most recently as senior vice president of Digital Commerce, leading the growth of Nordstrom's digital business on Nordstrom.com and NordstromRack.com.  
"I am excited to join Levi Strauss & Co. and build upon the success of the team's direct-to-consumer efforts to date," Jason said. "With such an iconic brand and millions of consumers worldwide already shopping Levi.com, there's a clear opportunity to accelerate the profitable growth of the DTC business and focus on key areas of the company where data science can make an impact."  
For more details, see the press release.