November 8, 2022
Today, we announced leadership changes in our executive team with the appointment of Michelle Gass to the new position of president, LS&Co., reporting to Chip Bergh, president & CEO. Michelle will be responsible for leading the Levi's® brand and the company's global digital and commercial operations. With this announcement, the board of directors has put in motion a succession plan for Michelle to succeed Chip as CEO within the next 18 months. Michelle will begin her role with the company on January 2 and is expected to join the LS&Co. Board of Directors on her start date.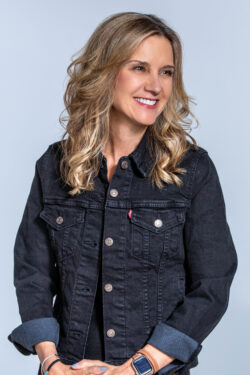 "One of my biggest legacies at LS&Co. will be my successor, passing the baton to someone who will take the company to the next level. I am thrilled not just about Michelle being my successor, but also about having the chance to work closely together during the transition," Chip said. "I have known Michelle for a decade, and she has many of the qualities we value in our leaders: she is humble, approachable, transparent and driven by purpose and values. She has a track record of building brands and talent. Michelle also brings more than 25 years of retail and omni-channel experience, along with a demonstrated track record of innovation, driving transformational 'big ideas' not just on products but also business models. With this move, I am even more confident in this company's future."    
"I am thrilled to join Levi Strauss & Co., with its iconic brands, incredible team and unwavering commitment to corporate citizenship," Michelle said. "With the Levi's® brand stronger than ever, Dockers® reinvigorated and the Beyond Yoga® acquisition expanding the company's addressable market, I look forward to working alongside Chip and his talented team to realize the incredible potential for the business in the years to come." 
For more details, see the press release.