January 5, 2022
Actor Jason Hervey is best known for his role as Wayne Arnold in The Wonder Years, the popular coming-of-age television series set in the late 1960s and early '70s where everyone often dressed in, you guessed it, Levi's® jeans.
Jason visited Levi Strauss & Co. recently to share an early on-screen Levi's® memory — and his real-life Levi's® story.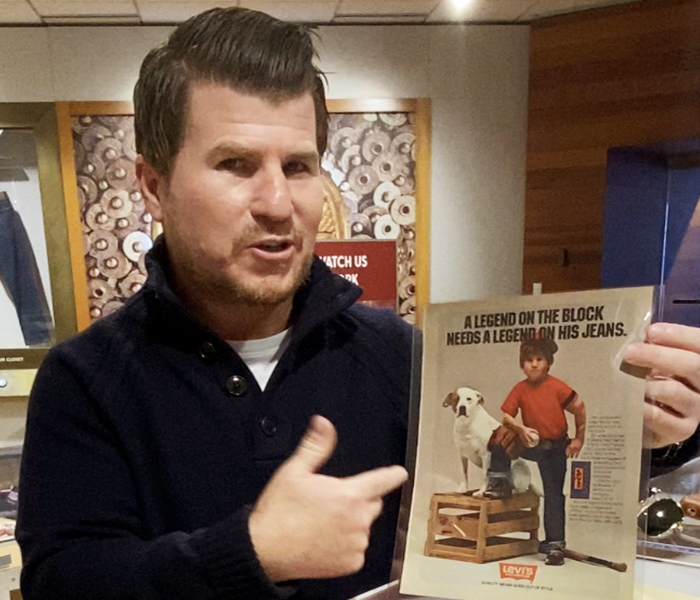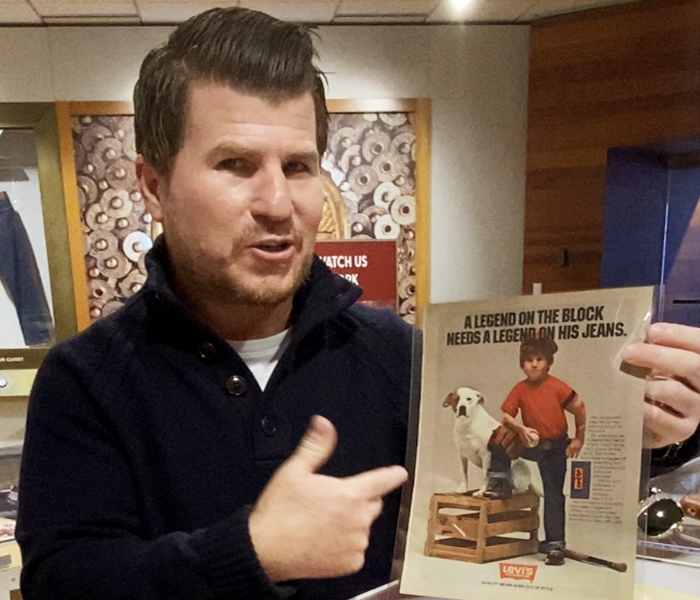 A decade before starring in The Wonder Years, Jason kicked off his childhood acting career in a Levi's® ad. The then-7-year-old was dressed in cuffed Levi's® while holding a baseball and standing, with one leg leaning on a crate, next to a dog.
"A legend on the block needs a legend on his jeans …" read the print version of the ad. "He's conquered every fence, tree, and vacant lot on the block. … But when it comes to jeans, he's met his match." The ad concluded with a long-held Levi's® value proposition: "You can spend a fortune trying to keep a legend in clothes. Or you can make every penny count. Like they did in the old days. With Levi's."
Jason's related television commercial had a surprising twist. "What made my commercial really fun," he said, "is that the dog did all the talking. When it came to me, when the dog said, 'right Billy?' — I opened my mouth and barked."
The 1979 Levi's® spot won several awards, including a Clio, as one of the year's best advertisements.
Given his background, it wasn't surprising that Jason arrived for his visit wearing Levi's® jeans, a tapered fit in a dark wash. He also brought along a pair of faded, worn and patched Levi's® from his childhood. "From these to these," said Jason, pointing to his small Levi's and then to the pair he was wearing. "I've been living in my Levi's for over 40 years now. These are my lucky jeans."
Jason's 1970s childhood jeans were a hand-me-down from his older brother. "My mom tried to buy me new pants, but I loved my Levi's so much that she just kept putting patches on these things," he joked, explaining that he even wore them to commercial auditions. "I refused to not have these special Levi's."
Jason enjoyed seeing different Levi's® jeans from our Archives during his visit, including an early 1900s-era pair that were spattered with candle wax. But despite his enthusiasm, we couldn't coax him to donate his childhood Levi's® jeans to our Archives.
"I'm saving them for my future children," said Jason, smiling. And that's Levi's® in a nutshell — designed to endure and wear time and again.