January 3, 2022
As the face of Levi's® to our shoppers around the globe, our in-store teams have some of the most important jobs at the company. And while this work is always critical, never has their dedication and flexibility been more vital than during the pandemic.
So when our U.S. corporate employees got the opportunity to help out in stores as part of our third annual Holiday Helper program, more than 120 corporate employees jumped at the chance to work a four-hour shift at one of 88 Levi's® retail and wholesale U.S. locations throughout the busy holiday season. That's more than 480 hours of unpacking, folding, straightening and helping consumers find their perfect fit!
"Holiday Helper started out three years ago as a way for corporate employees to better understand how stores operate," explains Eilen Yu, human resources business partner for Retail and project manager for the Holiday Helper program. "While that's still a goal, the program has evolved into a way to build ongoing partnerships and mutual appreciation between the stores and corporate."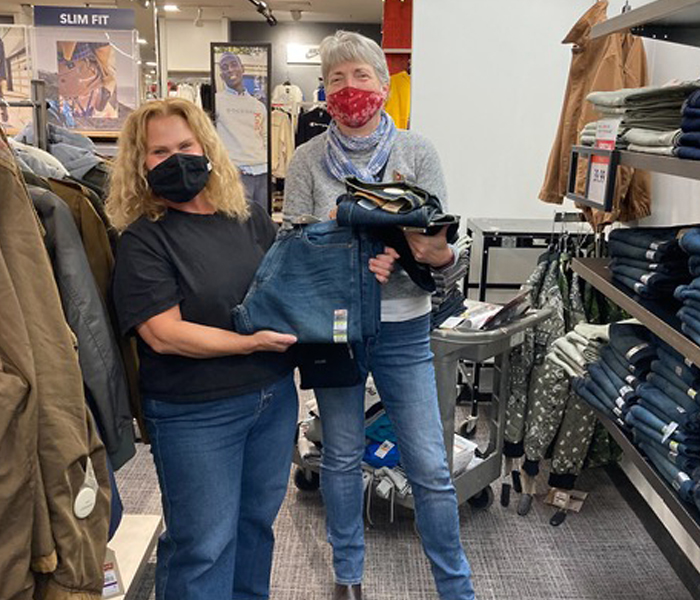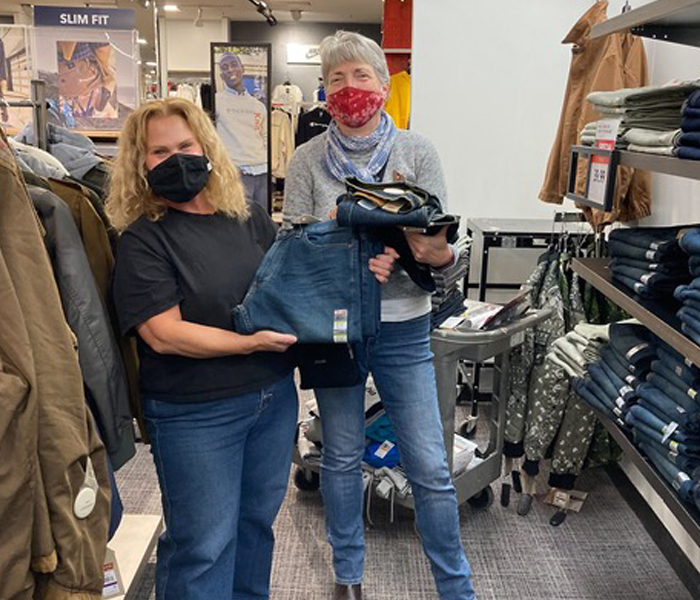 Deborah Churich, merchandise coordinator for the San Francisco Bay Area, welcomed quite a few Holiday Helpers in local Macy's stores. "I prepared for my corporate Holiday Helpers just as I do for a regular new hire. I explained the project for the day (fold and straighten tables and the back wall, run go-backs and help customers) and gave them a tour of the department. I always enjoy interacting with corporate partners and hearing about their role in the company," Deborah said.
Nancy Lacsamana, senior planner, Kids, signed up to help at one of our wholesale locations."I worked at the Macy's Hillsdale men's department during a Macy's One Day Sale, straightening the floor as Justin (the store lead) reworked key areas and promo spots. I interacted with at least a half dozen customers and had multiple sales. I was thrilled to see the displays and standards looking great," she said.
For Dale Lazerson, senior manager, Corporate Real Estate, her shift at our Levi's® Market Street store was a huge learning experience. "The global brand recognition of Levi's may facilitate buyer traffic, but it's not enough. I learned that being readily available with knowledge — about our merchandise, style suggestions, alternatives and resources —  is a factor to engage new and returning consumers," Dale said. "This includes knowledge about website merchandise, merchandise unique to our wholesalers and our outlets, and cross-selling our programs. The retail employees with whom I worked with demonstrated this knowledge with finesse."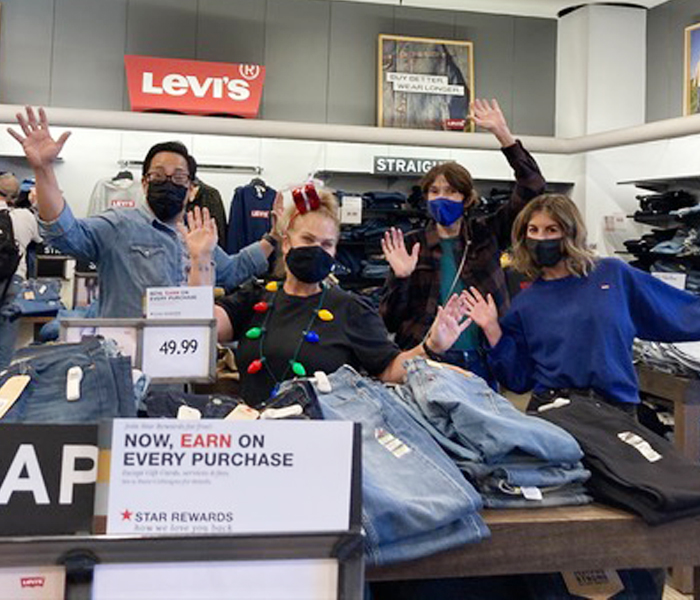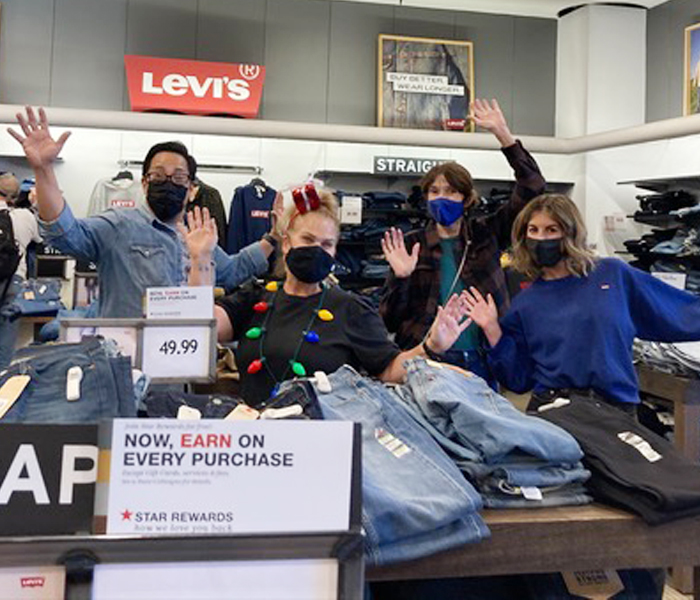 The in-store experience brought back fond memories for Steven Tadeusik, senior web production manager. "The thing I found most interesting was that the processing of shipments is exactly the same as it was when I did it in college! You get two boxes that contain a single item in one color and multiple sizes, followed by 10 boxes with a mix of styles, sizes and colors of replenishment. Trying to keep everything together requires creativity and plenty of flat space to get organized," Steve said.
Despite their different roles within the company, all helpers and hosts walked away with a sense of commonality. As Deborah said, "We share two goals: to drive sales and elevate the consumer experience. The experience was truly an immersive reminder about why we do what we do, and that we are all one."