November 4, 2021
The rumor dates back to 1957 and involves "the King" himself. Elvis Presley supposedly debuted the first pair of Levi's® black jeans while promoting his movie, Jailhouse Rock, featuring the legend rocking out in his cell block in black denim pants. The popular story links celebrity, music and fashion, but leaves style sleuths with a historical error. In truth, the first pair of black jeans came onto the scene 50-plus years before Presley's film.
Levi Strauss & Co. manufactured the world's first copper-riveted overalls, blue jeans as they're known today, in 1873. Back then, retailers could purchase those first riveted pants in two colors — an indigo-dyed blue denim or a brown duck twill.
Company catalogs describe the top-of-the-line riveted 501® jeans as, "XX—9 Oz. Amoskeag Blue Denim" sewn with linen thread. The "XX" denim weight was the strongest quality denim with the heaviest weight produced at the Amoskeag Mills in Manchester, New Hampshire. LS&Co. sourced denim there exclusively until 1915.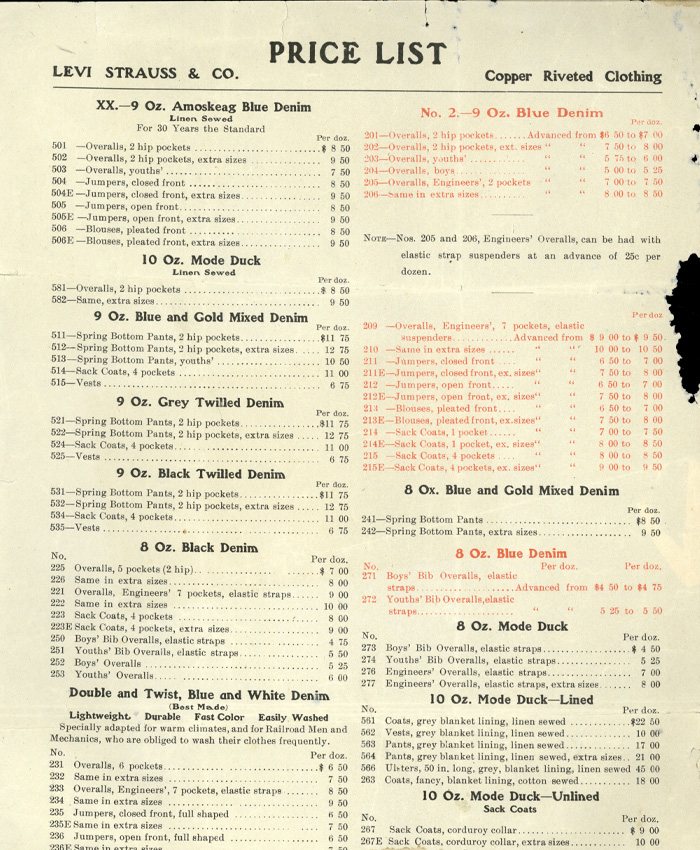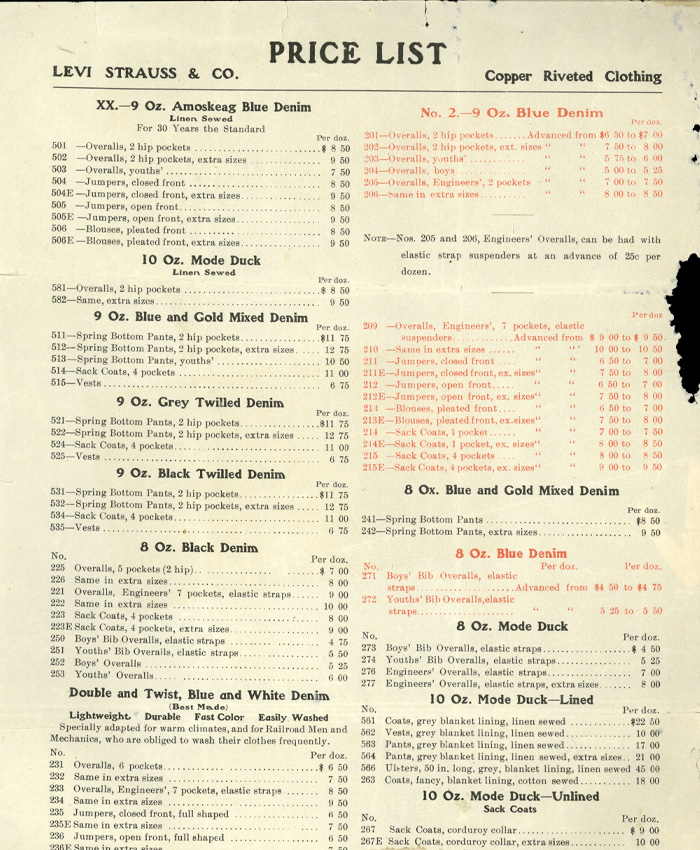 Levi Strauss' Spring Bottoms pants, introduced in 1889, originally came in two colors as well. Middle managers, store owners and others could buy these more tailored riveted denim pants with a flare in blue or grey denim.
By the turn of the 20th century, LS&Co. offered some of the same products in black. Our 1903 catalog featured black denim riveted pants, which would have made them our first line of "black jeans." It's also possible they were offered even earlier, but that is the type of company information lost to the 1906 San Francisco earthquake and fire.
In that same catalog, Spring Bottom jeans also came in black denim and several other colors, like an unusual "Blue and Gold Mixed Denim." Other options included "Grey Twilled Denim," "Black Twilled Denim" and "Black Denim."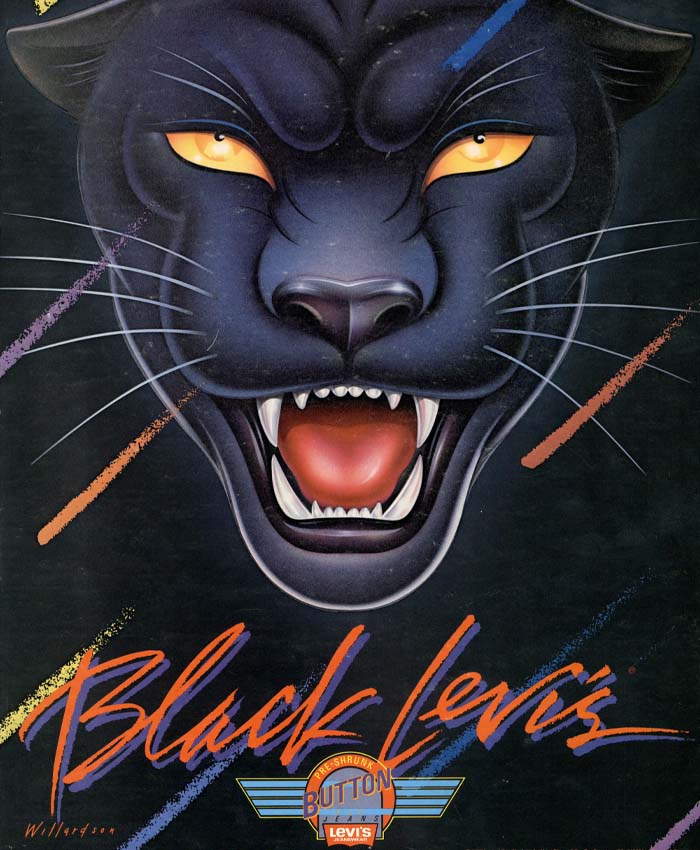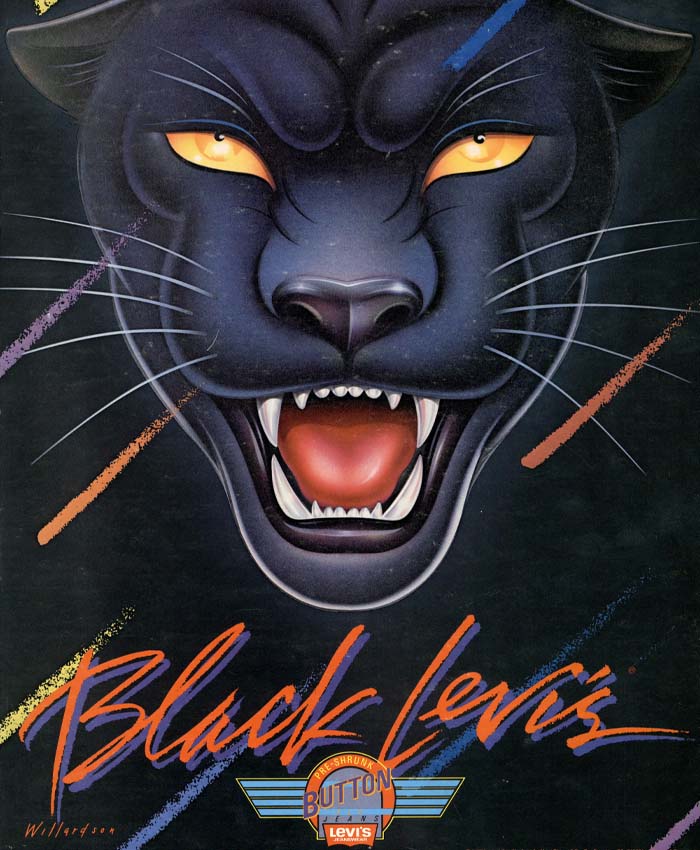 Retailers could purchase Lot 225 overalls in an "8 Oz. Black Denim" for $7 a dozen along with black denim sack coats and boys and youth black denim overalls with elastic straps. All these riveted goods were tough, durable and hid stains just as well as blue jeans.
Since their introduction in the early 1900s, black jeans and other black denim clothes have been a part of the Levi's® style fold. From our popular Black Levi's® 501® jeans in the 1980s to our Levi's® X Air Jordan IV black denim sneakers paired with a black 505® in 2018, black jeans have long been the perfect alternative to blue — an option Elvis himself rocked decades after its debut.