August 25, 2021
Red Tab Savers has helped LS&Co. employees save over more than $1,000,000 of their own money and invest in their own financial health.  The matched savings program for Levi Strauss & Co.'s U.S. and Canada distribution center and retail employees has helped them build their own safety nets in the past six years through the program, which is hosted by the Red Tab Foundation (RTF).
Red Tab Savers allows employees to save $500 or more in six months: $240 of their own money, and $260 matched by RTF. To date, initiative has seen 1,911 participants and has been incredibly popular with LS&Co.'s frontline employees.
"Creating a proper safety net is harder than I thought. But after participating in Red Tab Savers, it became like an addiction," Austen Dell'Anno, an employee at a Levi's® store in Denver, said. "I started to reevaluate all the unnecessary things I buy. Little by little, I felt I was gaining confidence in my savings skills."
Now, a year and a half into a global pandemic, the Red Tab Foundation is taking Red Tab Savers to the next level and finding more ways to increase employee financial health.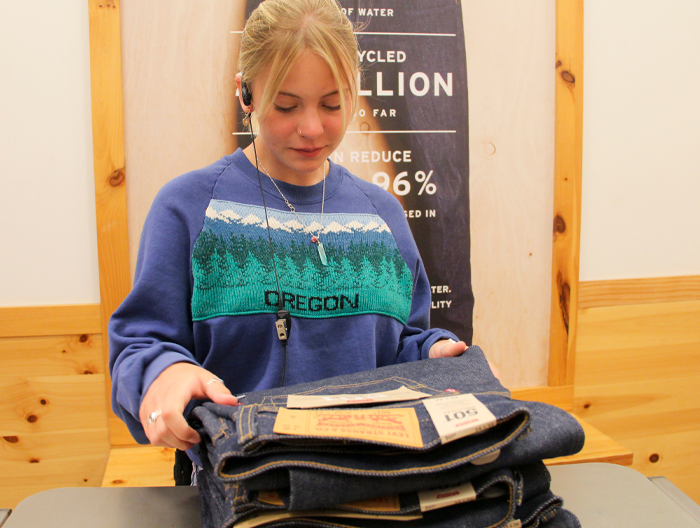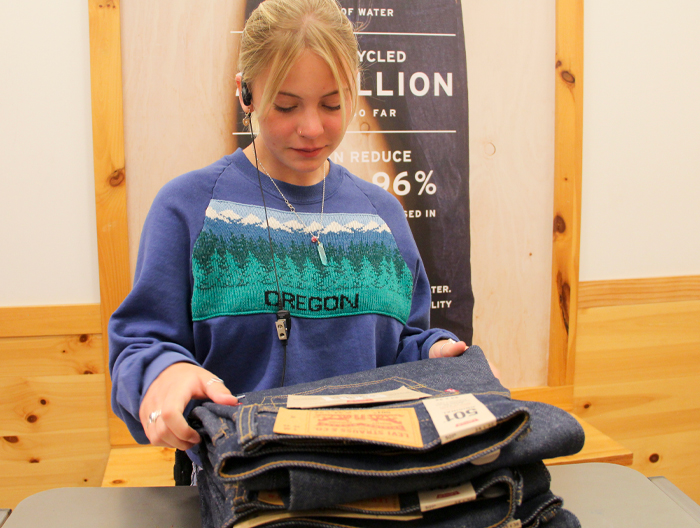 "We're ready to take a fresh look at the program and see how we can not only continue the success we've had with more than 1,900 employees, but up-level it and find more ways to help employees build financial resilience for this and future crises," said Jenny Calvert Rodriguez, RTF's Executive Director.
As part of this work, RTF is entering into a new partnership with Blackrock's Emergency Savings Initiative (ESI). As LS&Co. and other companies grapple with the long-term effects of the pandemic, the philanthropic initiative will focus encouraging more people to have a safety net in place for future crises. ESI will do that by helping RTF identify, shape and test new solutions that will create emergency savings for vulnerable workers, consumers and communities.
"Red Tab Foundation fully embraced emergency savings as a tipping point for the financial health of working Americans long before the pandemic brought this to attention," said Arielle Miller, who leads BlackRock's ESI. "We're excited to bring such an early mover on board to the initiative and believe RTF will strengthen our growing ecosystem of cross-industry partners, from workplaces to payroll providers to recordkeepers."
The partnership between RTF and ESI includes expertise from the initiative's three financial health expert nonprofits — Commonwealth, Common Cents Lab and the Financial Health Network — which work with each partner to deliver savings tools to more people across the U.S. and, together, are generating a robust cannon of savings research, behavioral science and best-in-class industry knowledge.
The Red Tab Savers program will continue its work to help more people save more for their financial futures in 2022 with the new framework and insights developed from its partnership with the ESI.
"Emergency savings are vital for people's financial health and resilience. Our research has showed that frontline workers' financial health was hit harder in the pandemic compared to other workers and they ran down their savings at a greater level," said Chandni Ohri, ESI's Financial Health Network Senior Program Manager. "We look forward to working with RTF to accelerate and build on the success they have had with their Red Tab Savers program to help all LS&Co. employees build emergency savings."