August 10, 2021
The iconic "Levi's® 501® Blues" campaign launched during the summer of 1984, pairing blues music with scenes of young people enjoying life. The award-winning ads helped launch the careers of several actors, from Bruce Willis and Stanley Tucci to Jason Alexander.
Among their ranks? Miguel Perez. An aspiring actor, starring in "501® Blues" was a dream come true for him. "I had just signed with a new commercial agent, my first commercial agent. It was the J. Michael Bloom Agency. And that was the first audition they sent me on," he recalled.
A big break
Arriving at the New York City casting office, Miguel found dozens and dozens of young people lined up dressed in Levi's®. "Everybody was trying to be just as cool as possible," he said. "I was there in my combat boots and my black Levi's jeans and a blue plaid shirt and my pork pie hat. And I took a seat on the floor and just waited my turn."
Miguel was called in after a while and given a lacrosse ball. "Throw the ball against the wall, have some fun," said director Leslie Dektor. Miguel followed along until he was directed to lose the ball. "I just turned around and watched where it went," he remembered. The director thanked him, and the audition ended.
Arriving back at work, Miguel saw a buzz came in on his pager. "Call your agent," the answering service advised. He called his agent and got the good news: "You're in. Levi's®. Congratulations."
A fresh ad approach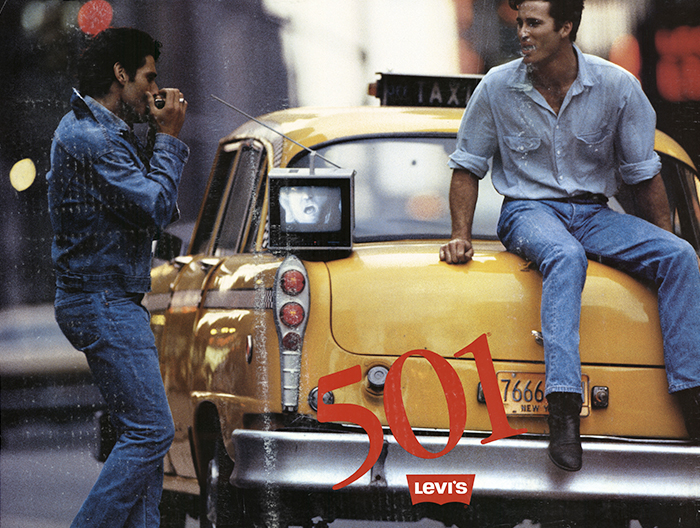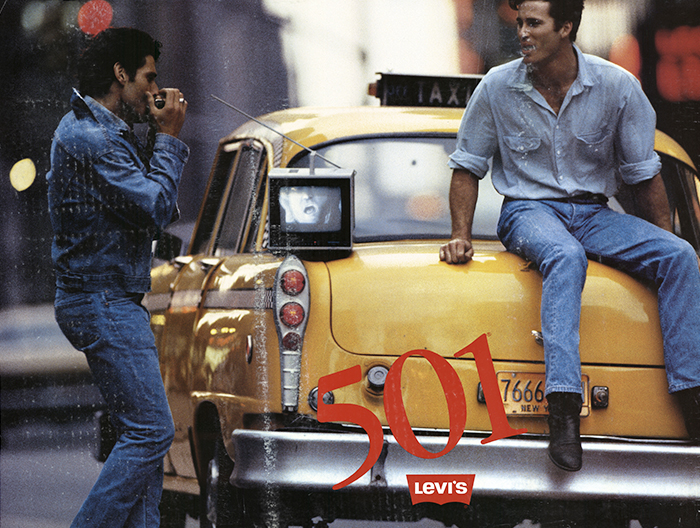 The "501® Blues" commercials featured something new in the world of television advertisements — young people just doing their thing wearing their Levi's® jeans, accompanied by bluesy music and filmed with the now-familiar "shaky camera" technique. They were a huge hit and helped contribute to the popularity of the jeans and the brand.
According to Miguel, his 30-second spots were filmed somewhere in New York's Meatpacking District. Director Leslie Dektor had a very unique style of shooting. "He would set up his camera with a very long lens so that the camera was generally at least across the street, or sometimes even farther away from you," he said.
Miguel recalled that the director would tell him and the other actors to take a break. "Just stay on set. We're reloading the camera. . . But what nobody knew at that time, and we all found out later, was that it was while they were reloading the camera . . . that they were [actually] shooting."
Leslie's unconventional method allowed him to capture young people acting naturally — and audiences connected with it.
The "501® Blues" series garnered several awards during their run. One award was presented to LS&Co. in December 1984 by the County of Los Angeles Commission on Disabilities, praising the advertisements for featuring a young man in a wheelchair wearing Levi's® jeans moving to music with his friends. In a later version, a choir of doo-wop singers demonstrates its vocal expertise on an inner-city sidewalk. The lyrics of the jingle explain that "501® Blues" shrink to fit the individual contours of one's body. The spot was good enough to win the Art Director's Award tracked by the Paley Center for Media.
Versions of the "501® Blues" adverts continued airing on television through the late 1980s. Thanks to their longevity and the thousands of people who saw them on television, the popular spots helped make "501®" a household name.