July 22, 2021
Oregon Native Alfred Leo Smith, a member of the Klamath/Modoc Tribe, spent a lifetime in Levi's®.
It started with flared jeans in the 1970s and the faded Levi's® he wore over boots with his fringed knee-length buckskin coat. Later he would be known for wearing a Levi's® jacket while directing alcohol recovery programs. Al even dressed in Levi's® the day he appeared before the U.S. Supreme Court in 1990 as the lead plaintiff in a First Amendment case involving the right of Native Americans to use peyote during religious ceremonies.
But it was a beloved Levi's® jacket Al received from his son, Matthew, while attending a tribal ceremony that resonated with him and his wardrobe for the rest of his life. As Matthew tell it, the jacket was initially a loan to get his dad through a cold night.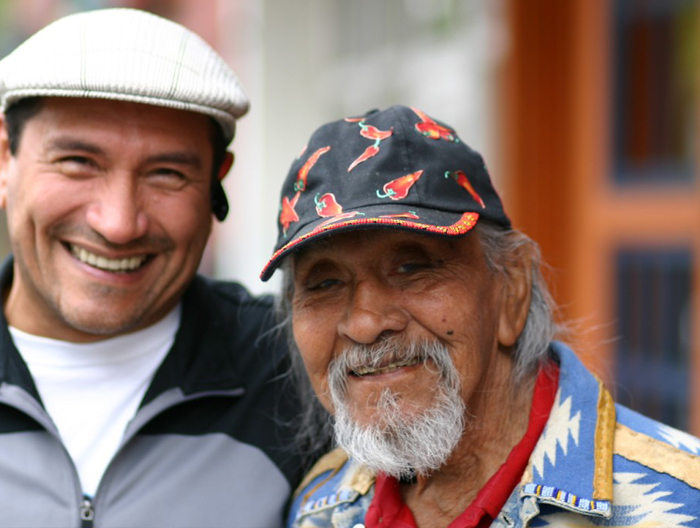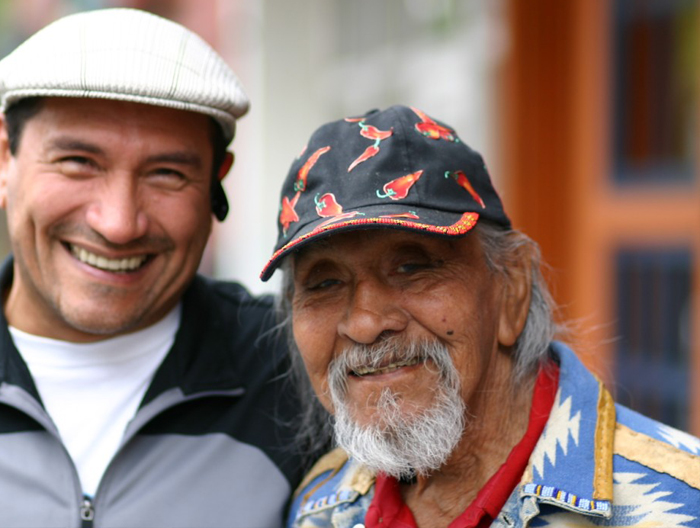 "We were up at a ceremony up at Mt. Hood one season," Matthew recalled of the day he gave his dad his decorated Levi's® jacket. "It was after the Sun Dance. It went a little longer than it usually does, and it started getting cold. My dad was just in a T-shirt, so I took my jacket off and just gave it to him. I thought he'd give it back, but he just kept it. This is our way!"
Matthew had decorated the Levi's® jacket with hide and a Pendleton blanket appliqué. He remembers the work it took to prepare the elk hide and the brain-tanned smoked deer hide he used as trim. "The hide smells like this smoke, and it's really good," Matthew said. "It brings back a lot of memories of good times, of pow wows and things."
For the collars and pocket flaps, Matthew turned to his sister, Maurine Smith Napoleon. "My sister is a master beadwork person, and she's been known for that for decades," he said.
Working together, the siblings came up with a beautiful design that reflects elements of their family's Klamath/Modoc/Chasta roots. The colors of the beads echo the Pendleton insert, and the bright beading contrasts with the denim, elk and deer hide trim.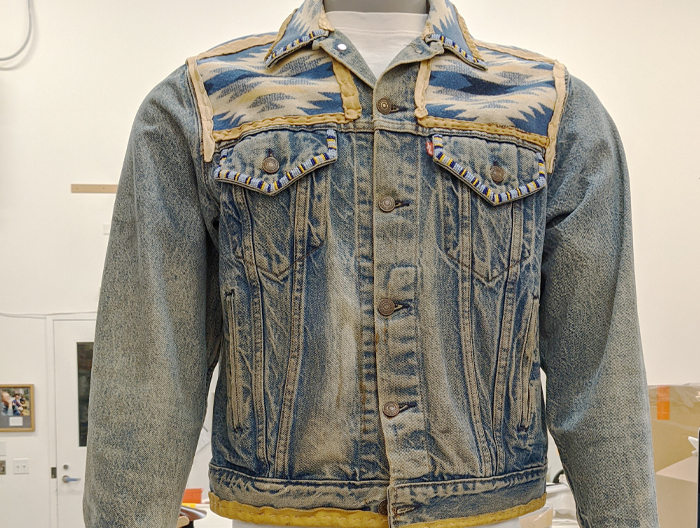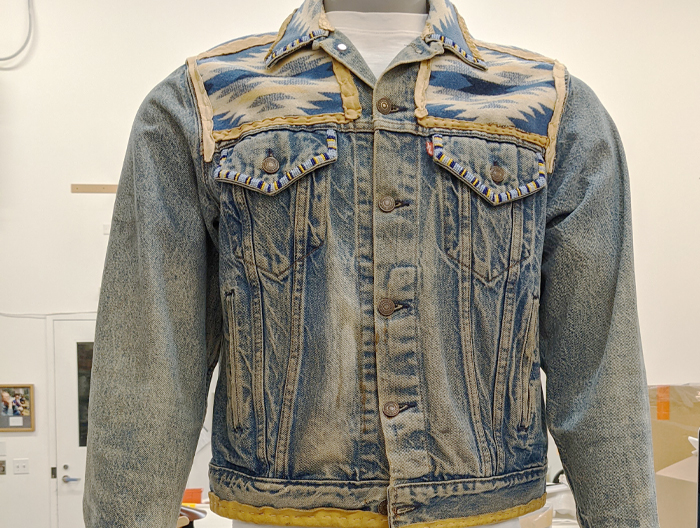 Al Smith passed away in 2014, and the jacket returned to Matthew. Then, in early February 2020, Matthew came across an article on the Contemporary Jewish Museum's exhibition, Levi Strauss: A History of American Style. He read about Albert Einstein's Levi Strauss & Co. jacket and how the physicist's coat retained the scent of pipe smoke that Einstein had regularly used.
"Oh my gosh," Matthew told me by phone a few weeks later. "I thought, 'This sounds like my dad's jacket.' "
The COVID-19 pandemic temporarily closed the exhibition shortly after. During the closure, I worked with Matthew and the museum's staff to add Al's custom Levi's® jacket to the show for display — just feet away from Einstein's coat.
Today, the jacket is the newest addition to the Levi Strauss exhibition. Aside from its unusual scent, Al Smith's custom Levi's® denim jacket is beautifully decorated and reflects elements of the Smith family's Klamath/Modoc/Chasta roots. Through it, Al's legacy and his Levi's® jacket live on, a testament to his life as a father, Native American activist and Levi's® wearer. "It's an honor to share my father's story," Matthew said.
See Al Smith's Levi's® jacket in person now through August 8, 2021 and listen to Matthew Smith share more about his father's life during a special virtual program hosted by the CJM, Sunday, July 25, 11:30 a.m. PT.