June 8, 2021
Here at Levi Strauss & Co., our brands are authentic, original and loved by consumers the world over. That's why we're so focused on elevating and strengthening our business, keeping our consumers top of mind — and finding ways to gain new fans along the way.
In Europe, one of the ways the team has been getting creative is through strategic partnerships to build on the success and reputation of the Levi's® brand.
"Keeping our brand at the center of culture has been one of the keys to our success in Europe over the last couple of years, and so when we look at potential new partnerships, we always start by making sure they line up with our brand's DNA: center of culture, authentic self-expression and denim leadership," said Anit Van Eynde, vice president of marketing. "If the partnership doesn't pass our DNA filter, we don't move forward."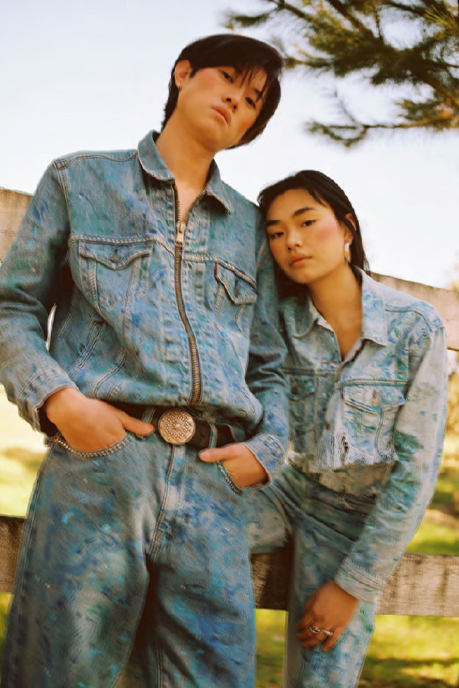 One recent example of a partnership that passed this filter was a recent collaboration with several Vogue editions in Europe. Done in conjunction with local designers and activists in France, Italy, the Netherlands, Poland, Portugal, Spain and Turkey, Levi's® x Vogue reimagines our products under an upcycling lens to give them a second life. Additionally, the proceeds of the products have been donated to several local communities chosen by the designers.
It's been a big win for the team. "Levi's® x Vogue is strengthening both our seasonal style and sustainability campaign while also celebrating authentic self-expression and giving young, upcoming talent the opportunity to work with our product," said Anit. "And by donating the proceeds, we're keeping our values of giving back at the center of the partnership."
Another big focus area in our Levi's® partnerships has historically been music and festivals, which were upended last year due to the global pandemic. With countries going into lockdown and festivals canceled, our teams had to shift their entire strategy on how to connect and engage with consumers in this area. Their new approach? Go digital.
"We shifted all our partnerships and collaborations to a fully digital-led strategy, and it worked!" said Anit. "501 Live is probably the best example of how this showed up. Our teams globally were able to connect and partner with artists and fans of the brand to create the biggest digital concert and offer artists a stage, albeit from their home, to perform at their best."
Now with a deeper understanding of how to remain authentic and relevant in the face of a pandemic, the team is pressing on with their strategy, staying nimble and flexible along the way as they work to grow the business. "We are constantly evaluating our partnerships and using consumer insights and data to define whether a partnership was successful or not," said Anit. "We will always balance brand versus commercial-led partnerships so that they contribute to both the future of the brand as well as business growth."