June 7, 2021
For its fourth Pride collection, the Dockers® brand has created a gender-fluid line, "United by Love," celebrating LGBTQIA+ pride, relationships and identity, affirming that love is not binary.
This year's campaign features members of our own LGBTQIA+ community. The collection's modeling cast — all members or friends of Dockers® production and creative teams — share their love stories through personal profiles, further highlighting that all forms of love should be celebrated. The collection features five gender-fluid pieces: a tank top, T-shirt, button-down, drawstring cargo shorts and a drawstring backpack, all offered in a neutral-toned floral print with a rainbow Dockers® logo.
Dockers® is expanding its ongoing partnership with Stonewall Community Foundation, a nonprofit, Black-led organization focusing on strengthening the LGBTQIA+ community by making values-driven investments in dynamic organizations, projects and leaders across the United States.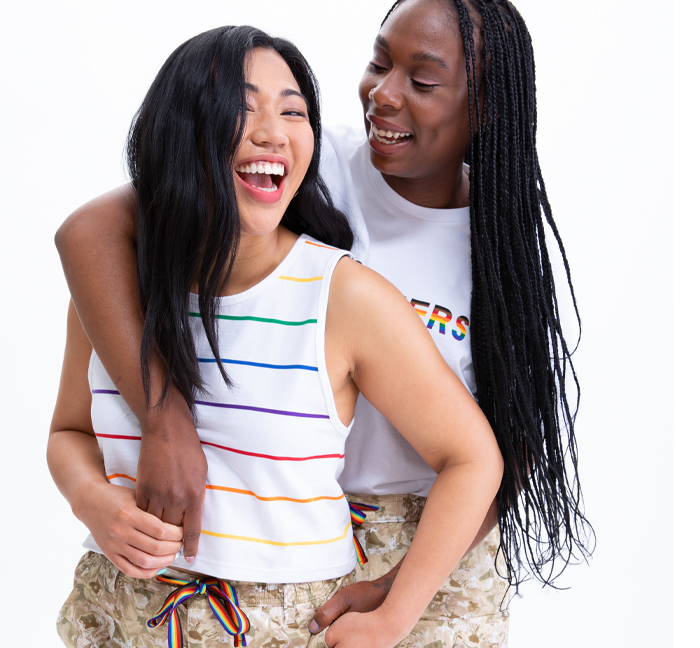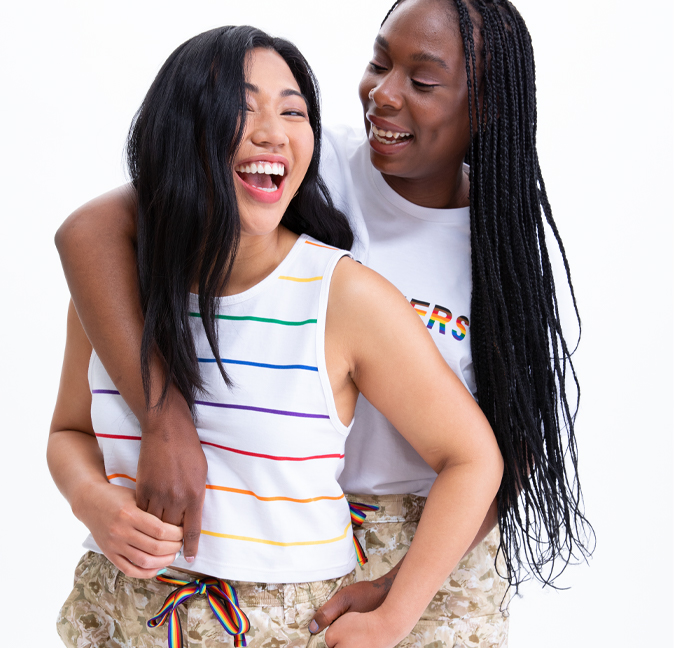 Dockers® and Stonewall will work closely throughout 2021, identifying ways to uplift and support  LGBTQIA+ voices and creating spaces for intersectional empowerment, including a specific focus on one of Stonewall's newest endeavors, the Black Futures Fund (BFF). Seeded by support from Dockers® in 2020, the BFF elevates Stonewall's decades-long prioritization of Black LGBTQIA+ leadership and resources nonprofits that center Black  LGBTQIA+ experience and innovation. The BFF is the emblem and cornerstone of Stonewall's initiative to build a national community of Black  LGBTQIA+ visionaries, creators and movement makers.
"We're honored to be partnered with Stonewall so closely," said Lauren Johnson, Global Head of Dockers® Marketing. "We lead with values and intention, which means that much of our work at Dockers® is about seeking opportunities to be creative and collaborate with inclusivity and optimism at the center. Not only do we prioritize making space for joy, but we also know how important it is to invest in the future. That includes a commitment to showing up for our  LGBTQIA+ community and we are so excited to see how Stonewall will evolve the Black Futures Fund."
The Dockers® "United By Love" Pride 2021 Collection ($22 to $58) is now available on dockers.com.