May 3, 2021
In a 1996 Levi's® 501® advertisement, Pool Boy, security guards watch over an attractive woman sunbathing by a palatial pool. A pool boy wearing Levi's® and holding a net in the water catches the woman's attention. She dives into the crystal blue water, emerging near the man to place a key in his hand. The alerted guards act swiftly, tackling the pool boy and searching him — even emptying both his front pockets. But they are left empty-handed. Why? They failed to check the tiny pocket in the front right side of his Levi's® jeans.
The ad ends with a voice over, "The Fifth Pocket, Overlooked Since 1873."
The ad was very popular at the time and garnered plenty of attention from Levi's® fans. There was just one problem: That tiny pocket is not the fifth pocket.
In reality, that little pocket in the front right pocket of your Levi's® jeans was part of the original design. Nearly 150 years ago, on May 20, 1873, Levi Strauss & Co. received a patent for, "An Improvement in Fastening Pocket Openings." It was the birth of blue jeans. Those early pants were called "waist overalls" and included the same button fly of today, the same copper rivets, blue denim, Arcuate stitching and four pockets.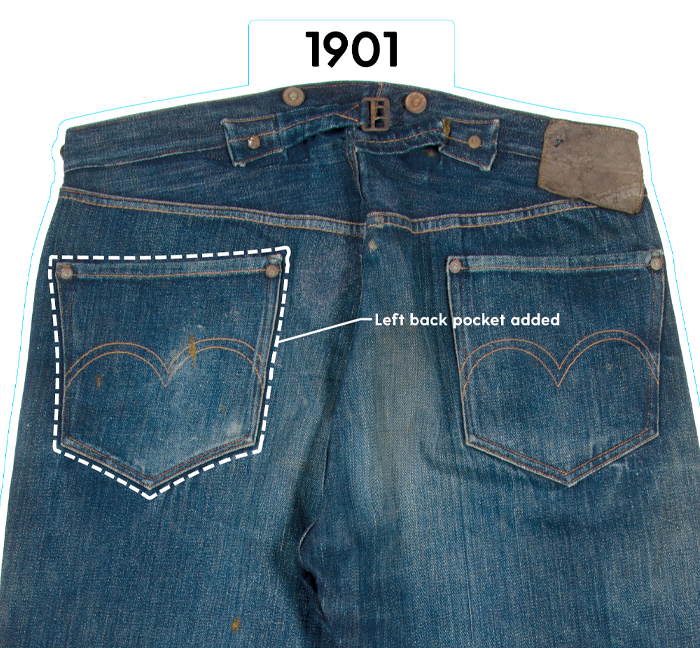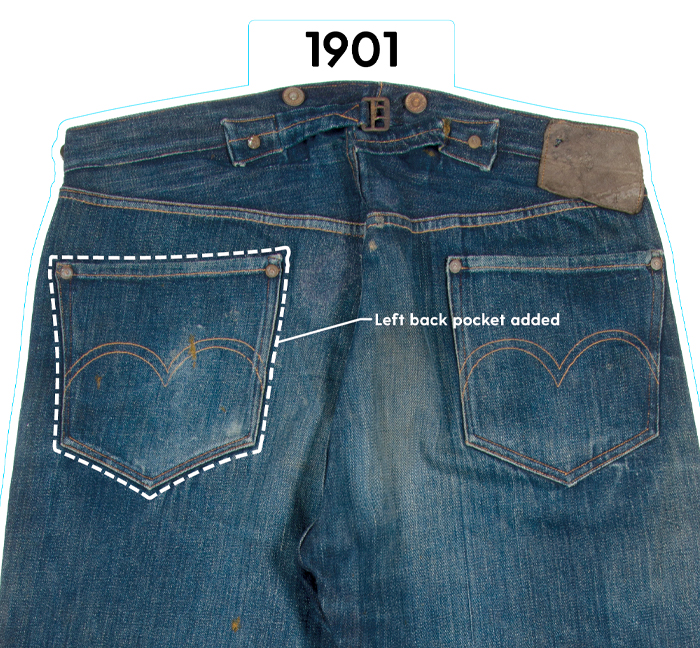 The first blue jeans had two front pockets as well as a tiny pocket created for a pocket watch, a common accessory of the day. But there was also one — yes, just one — pocket on the back side of the overalls. This single back pocket design lasted for several decades until 1901, when we added a second back pocket to our riveted overalls.
Today, 120 years later, we celebrate the five-pocket jean featuring the second back pocket — the real "fifth pocket" — as an essential clothing staple all over the world.