January 14, 2021
The Levi Strauss Museum in Buttenheim, Germany, celebrated its 20th anniversary last year. Despite COVID-19 restrictions, creative planning by the museum staff allowed for safe and welcome events, including the unveiling of a statue of Levi adjacent to his childhood home.
In September, a denim art exhibition by Ian Berry kicked off the festivities at the museum — just four months after reopening from lockdown. Visitors from all over Germany and neighboring countries attended via scheduled appointments to ensure social distancing. "Since only 12 people were allowed into the exhibition rooms at the same time, the visit required discipline, time and a lot of patience from our visitors," said Buttenheim Mayor Michael Karmann. "Nevertheless, we were able to welcome 2,500 guests in six weeks."
Then on October 18, the city unveiled a bronze statue of Levi Strauss with the motto "Levi's Comeback — the Return of Levi Strauss." The figure, set in front of Levi's childhood home, was the centerpiece of the 20th anniversary celebration. It was donated to the Buttenheim community by the Friends Association of the Levi Strauss Birth House and board members who led a sponsorship campaign.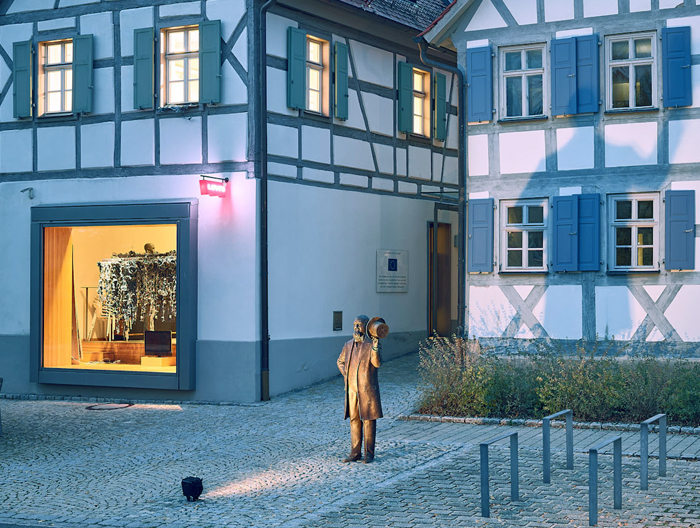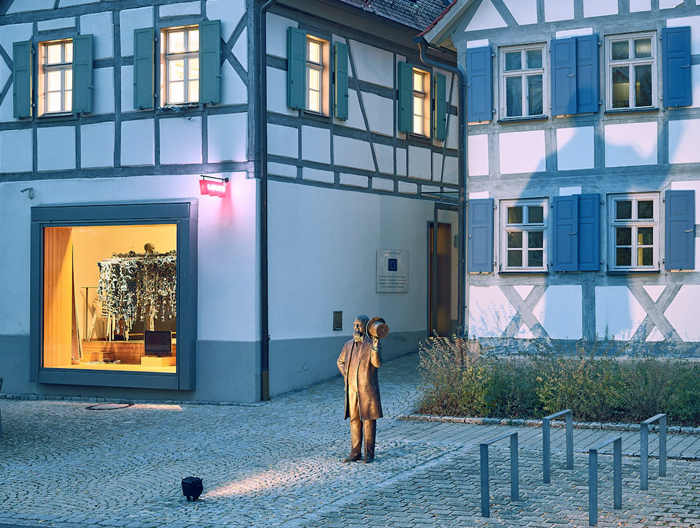 The statue was created by Berlin artist Rainer Kurka, whose work has been recognized in Germany and abroad. It features Levi removing a top hat, welcoming visitors. "The bronze figure honors a person who has traveled a unique path from a youth in Buttenheim, Upper Franconia, to [become] a successful man in America [and] an important member of American society," shared Mayor Karmann.
Museum Director Tanja Roppelt is delighted with the new statue. In life, Levi still retained his friendly, warm nature despite his success after giving blue jeans to the world. The statue reflects that, with Levi's likeness conveying a humble and down-to-earth person. "That is why the Buttenheim statue is not on a pedestal," said Tanja, "but on the ground."
A fitting final touch? Levi's figure is holding a small copper rivet in one hand.
Want to learn even more? The Levi Strauss Museum is offering virtual livestream tours of the museum for groups and school classes. If you'd like to book a tour, email the museum.