December 2, 2020
Over the years, the Levi's® brand has worked with and promoted many budding and talented young artists through partnerships, collaborations, grants and more. The brand is continuing that work globally through its recent collaboration with Amplifier, an artist-driven design lab that builds art to amplify the voices of grassroots movements. Levi's® x Amplifier offers an exciting opportunity to young designers in India looking to grow by helping them gain exposure through the Levi's® platform.
"We believe in being a force for positive change in our communities. As a brand, we understand how hard the pandemic has been for many people. We felt it was important for us to support the artists who are spreading the word of love and optimism through their craft," said Sanjeev Mohanty, Managing Director for Levi Strauss & Co. South Asia, Middle East & North Africa.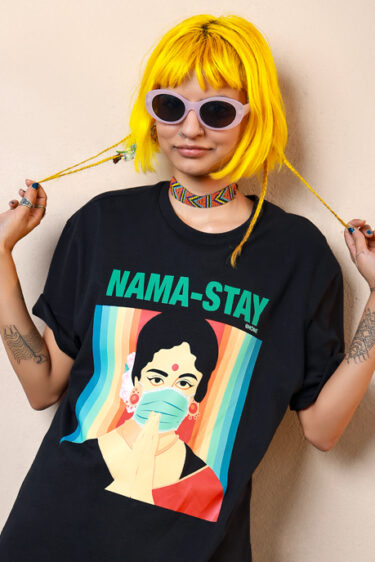 Made as a capsule collection for our changing times, Levi's® x Amplifier aims to spread enthusiasm and hope through inspiring designs and messages by the local artists on Levi's® T-shirts and sweatshirts so that consumers can wear messages of hope, positivity and love every day. The bold, eye-catching designs and quotes showcased from the artists drive home messages of safety and togetherness while amplifying the voices of the young creatives behind each message. Those artists include Shruti Sinha, Maíra Martines Da Costa, Dennis Vernooij, Mark Blamire and Chris Maze.
The collection allows artists to build on the zeal of life while showcasing their talents and inspiring designs. Keeping up with the brand's value of equality and authenticity, every product tag also includes the original artwork as well as the artist's name, giving them due credit for their creations.
"Levi's® strongly believes that art has the power to spread hope in captivating ways, and that is what this collection is all about," said Sanjeev.
The collection will be available for purchase at select Levi's® stores and on Levi.in.