November 13, 2020
Next month marks the one-year anniversary of the Denizen® brand's launch in Japan. We sat down with Pascal Senkoff, managing director North Asia, to learn how things have been going for the value brand.
What was the inspiration behind the decision to launch Denizen® in Japan?
People in Japan love their jeans. It is one of the most sophisticated denim markets in the world, and Levi's® is considered a jeans authority among both men and women. In fact, we are the No. 1 jeans brand in ownership and usage, ahead of Uniqlo, Asia's biggest apparel chain.
We also know there is an untapped opportunity in younger consumers who may be looking for more value in their purchases and yet are seeking the same level of quality as they would get with a pair of Levi's®. The opportunity to connect with these consumers is enormous, and we knew we needed to find a way to introduce them to our products by leveraging the Levi's® brand. Armed with the vision to connect with a younger audience looking for quality craftsmanship, great fit and style at affordable prices, we knew the Denizen® brand would appeal to them.
How has the brand been received in Japan?
The results over the past year have been positive. Introducing a brand catered to the value-conscious consumer — who is likely younger and has less spending power yet is not willing to compromise on quality — makes sense for a market like Japan. Uniqlo, one of Japan's most successful homegrown apparel brands, is a big player in this category. Launching Denizen® lets us tap into the under $50 price range and take on Uniqlo on their home ground, whose jeans are priced at $39.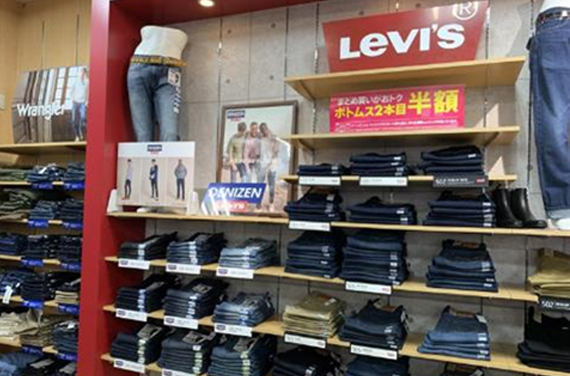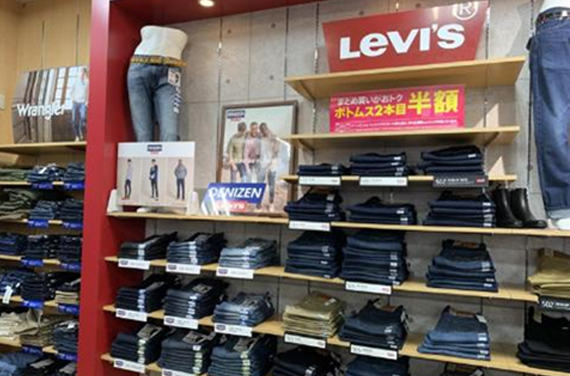 We've been able to partner with multi-brand wholesale customers whose broad network of stores has allowed us to reach more consumers. We are also branching into the ecommerce space; in October, the number of jeans we sold to Amazon exceeded our expectations, and we are hopeful that this will only grow as more consumers go online.
What's interesting is that even where you find both Denizen® and Levi's®, we are seeing two distinct groups of consumers making the purchases. This suggests that our strategy to diversify our portfolio in Japan to include Denizen® is working as we haven't seen any sign of cannibalization of the Levi's® brand at all.
What do you think is the main reason behind the brand's success so far?
Amazing products combined with a strong partnership with our customers. "Style without compromise is the promise that we make to our partners, and the Denizen® brand has helped position Levi Strauss & Co. for success with value-conscious consumers seeking quality craftsmanship, great fit and style at affordable prices.
Yet, without the right channels in the marketplace, we wouldn't have been able to reach our consumers. This is why working very closely with our wholesale customers is critical. We launched the collection with Mac House in 2019, focusing on executing our men's bottom strategy well. We've since expanded to include men's tops and will expand very soon into the women's category. The speed of growth is in part a result of the strong partnership with our customers who believe in the Denizen® brand and the product and are willing to invest and grow the business. This partnership benefits our customers, too —Denizen® provides a private brand alternative for them to compete with Uniqlo.
Has the pandemic changed our strategy in any way for the value brand?
It's no secret that Japanese denim can be pricey, often more than $300 a pair, and fans of the Levi's® brand will not flinch at making a purchase at one of our stores for that artfully created Levi's® Made & Crafted® or that rare Levi's® Authorized Vintage.
During the pandemic, however, we've seen a drop in discretionary spending. This is where Denizen® has presented us an opportunity. Despite the tough retail landscape and challenging economic conditions, Denizen® has really helped us to work closely with our wholesale partners to address the more cost-conscious consumer. We are finding that despite the uncertainties, people still want freshness and excitement in the outfits they are purchasing. So that $50 pair of Denizen® jeans that they find at Mac House becomes the perfect item for them.
What can we look forward to in 2021?
Diversification remains a key part of our strategy. Since we launched Denizen® last December, we have selectively pursued additional wholesale distribution expansion to Amazon Japan and are now exploring launching the brand through home shopping in Korea. We are also expanding into other categories in women's and tops. Our goal is to more than double the total number of stores to 400 doors where you can find Denizen® next year.