October 1, 2020
If there's one thing we can all agree on, it's that we all  need a little FUN in our lives right now. To help click some of that fun into place, Levi's® and the LEGO Group have partnered on an innovative new collection launching this week. LEGO Group x Levi's® lets you customize and play with the things you wear every day.
"This is such a fun collaboration celebrating self-expression, creativity and nostalgia," said Karyn Hillman, chief product officer for Levi Strauss & Co. "It's Levi's® and the LEGO Group coming together to cocreate something really special and new, but undeniably familiar."
The centerpiece of the collection is the first-ever flexible LEGO® baseplate, an exclusive element in LEGO's® first foray into apparel. It's a pliable LEGO® silicone panel that fans can use to create their own customized designs using LEGO® DOTS, a new concept that was introduced by the LEGO Group earlier this year. Sewn directly on the garment, anyone can make their own design using the mosaic-like tiles that snap onto the baseplates.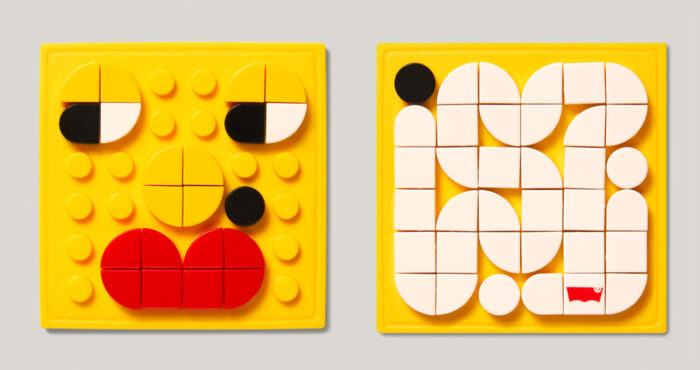 For Levi's® Men's Denim Designer Juan Valdez, these new LEGO® elements presented both a challenge and an inspiration as he worked with his team to create the collection.
"The biggest challenge was that the square [baseplate size] was already set, and it was the complete maximum of how big the material could be, so it was already set in stone of how big a design we could work with," he said. "So we started playing with the number of dots we could put on the plate."
Testing the product also proved to be a more layered process, according to Jennifer Ancira, Levi's merchandising assistant on the collaboration. "There was [another] level of complexity in that this wasn't a toy. So, we had to lean on the LEGO® team to understand all of those complexities from their end," she said. "[The product] is a lot more interactive, it's not just a graphic with the logo lockup. It's definitely something a lot more innovative, and we really stepped it up and made it a lot more premium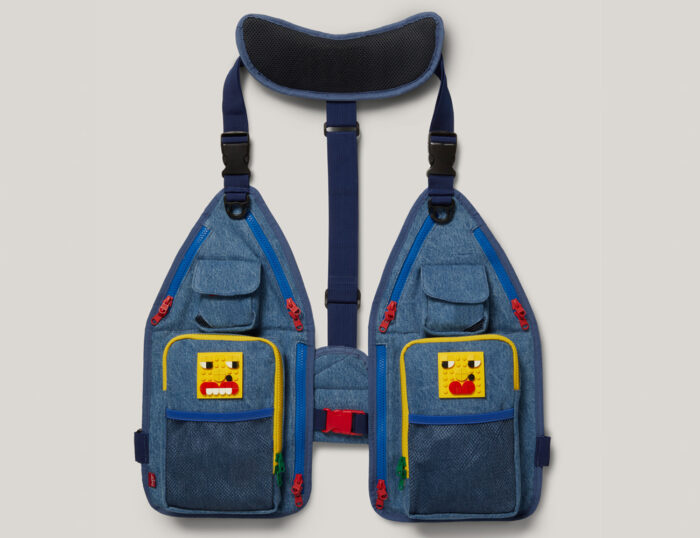 The baseplate will be available as a customizable patch on a vintage stonewash Levi's® Trucker Jacket, an Ex-Boyfriend Trucker Jacket, 501® '93 Straight Jeans and a lineup of hoodies, crewneck sweatshirts and accessories, including a unique denim pack vest — a cool backpack replacement you didn't know you needed, but won't be able to go without. Customization pieces from the collection will come with a Levi's® and LEGO Group branded bag of 110 LEGO® DOTS, so that fans have a playful canvas for self-expression with endless options.
"It's different from our past partnerships because it has this element of customization," Jennifer said.
"My favorite part of this collaboration was that it could be something very fun," Juan said. "LEGO® is a very specific brand, so everyone was a lot more open to having fun with the garments. For example, designing that little pack vest was not something we would normally make – [we'd usually do] another standard Trucker – but because it was LEGO®, it made it a lot more open to having fun."