July 14, 2020
When going with an exaggerated take on a classic American wardrobe, what better brand to work with than Dockers®?
The original khaki brand has once again teamed up with celebrity stylist Karla Welch for its newest release – Dockers® x karla SEASON 2.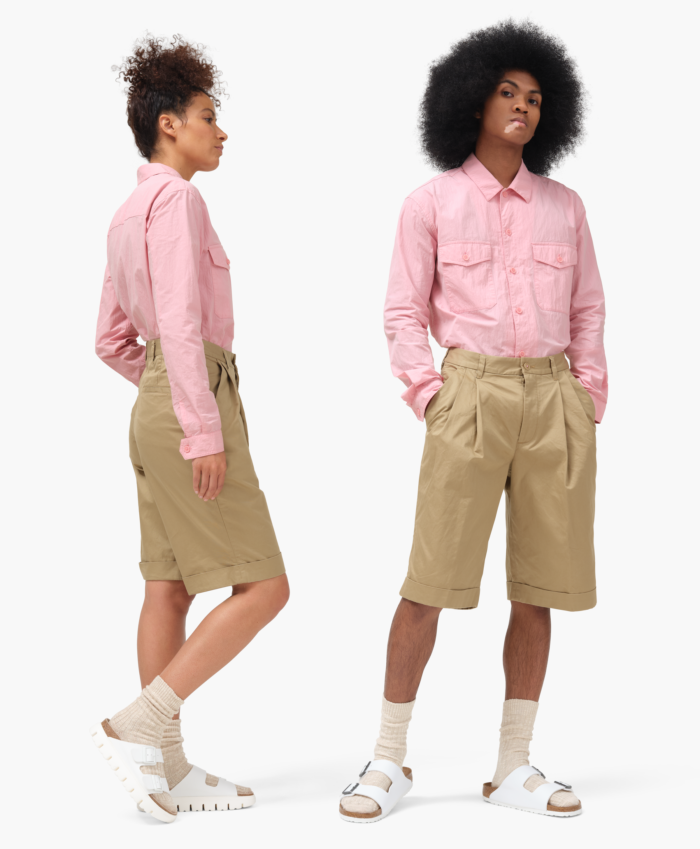 The second collaboration follows Karla's previous capsule collection, building on the stylist's obsession with timeless and simple classics. It includes gender neutral khakis, shorts, and tops— clothes that were designed for comfort, movement, and durability, but without sacrificing on style. Harkening back to a time when beautiful jackets, sharp trousers and crisp shirts were the uniform of the great outdoors, each piece was designed around the tenets of comfort, movement, durability and style.
"In a way it feels like a uniform, a little bit utilitarian, but with a fashion element too. All of my collaborations are built on this idea of the American classics. It's my idea of your uniform for living life, and you just add your special pieces in there," Karla said. "Dockers® has an authenticity rooted in craftsmanship and classic, versatile style."
Among the pieces available in the season 2 collection is a bold extra wide leg trouser, a pleated and cuffed short in a relaxed and oversized fit, and a midi-length fashion-forward cotton twill skirt. Karla continues her theme by including an Anorak in 100% cotton brushed twill, a contemporary button-up shirt comprised of Japanese nylon fabric, and a textured cardigan made of Loft Yak blend sweater yarns.
"One of the reasons Karla connects with the Dockers® brand is her ability to be authentic, effortless and cool, and all without trying too hard. Everything she does comes out in an interesting way," says Janine Chilton-Faust, Global VP of Men's Design at Levi Strauss & Co. "And it's exciting to create a more gender-neutral collection… Some pieces might appeal to women more, some might appeal to men more, but it's a really fluid collection with pieces for everyone."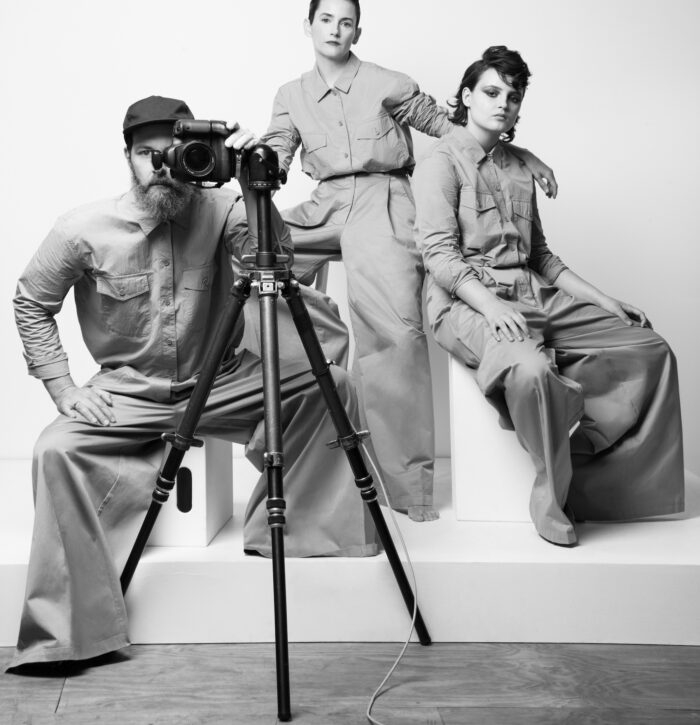 In honor of the Dockers® x karla collaboration, Dockers® is making a donation to The Trevor Project (TTP). As the world's largest suicide prevention and crisis intervention organization for LGBTQ+ young people, TTP works to save young lives by providing support through free and confidential crisis counseling via phone, chat, and text. The Trevor Project also runs TrevorSpace, the world's largest safe space social networking site for LGBTQ youth, and operates innovative education, research, and advocacy programs.
Shop the Dockers® x karla Season 2 Collection on Dockers.com and xkarla.com today.