June 23, 2020
Fifty years ago, San Francisco was the epicenter of the 1960s counterculture movement with a sensibility in fashion and music that made its way across the country and world, inspiring events like Woodstock in August 1969. The legendary festival is considered one of the most defining moments of the counterculture movement, and its sea of young people dressed in blue jeans was even captured in a Levi's® advertisement still being featured today — or so it was believed.
For the past decade, the popular Levi's® poster has mistakenly been identified as Woodstock. I recently learned the remarkable story behind the poster, the festival it actually shows and how the error was discovered earlier this year.
The Holland Pop Festival Kralingen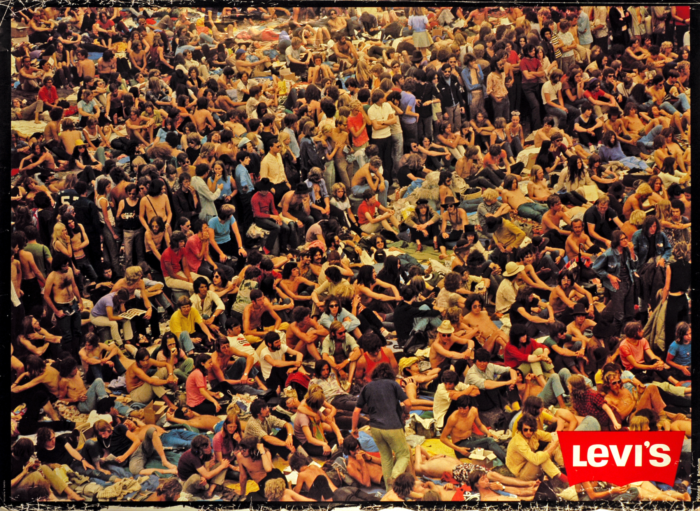 Flip Franssen grew up in the Netherlands in the 1960s. Like other teenagers of his generation, he loved music and closely followed happenings around the world. One year after Woodstock's "3 Days of Peace & Music" in New York, a similar multiday festival was announced near his home in Rotterdam. Flip and his friends got tickets. He was 14 years old.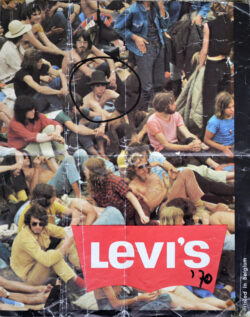 Like Woodstock, Holland Pop Festival Kralingen was held outdoors from June 26 to June 28, 1970, and included many of the same performers. "It had a fine lineup," wrote Flip in an email to me in February. "The Byrds, Jefferson Airplane, Pink Floyd, Canned Heat and so on." The first day of the June festival was sunny and hot. Flip, sitting in a field under the beating sun, decided to spring for the bucket-style hat on sale there. He and his friends reveled in the music, the youthful scene and the energy of Kralingen.
"It was the most legendary festival in the Netherlands," said Flip.
One year later, the Levi's® brand printed a poster based on a crowd photo of the Holland Pop Festival and distributed it to jeans stores in Europe. "It hung in a store where I bought clothes," Flip shared. He eagerly examined the Levi's® poster when he saw it, and was excited to discover himself pictured wearing his distinctive hat sitting with his friends just above the red Levi's® logo on the bottom right corner. "They agreed to give [the poster] to me, since I was on it," Flip said.
Fast forward to 2020, when Flip spotted the same Levi's® poster in an article while surfing the internet — only the poster was mistakenly attributed to Woodstock. That's when he reached out to set the record straight. As he graciously wrote, "The festival was inspired [by] Woodstock . . . so it is easily mixed up."