March 12, 2020
When Herman Kauffman opened H. Kauffman & Sons Saddlery Company in New York City in 1875, the horse and buggy were the city's primary mode of transportation and Levi Strauss & Co. had been selling their famous copper-riveted overalls for only two years. Although the horse and buggy moved into the transportation historical archives, Kauffman's remained open for more than 120 years, becoming the premiere Manhattan destination for saddles, boots and blue jeans.
The buyers? Levi's® fans, from Michael Jackson to Ralph Lauren.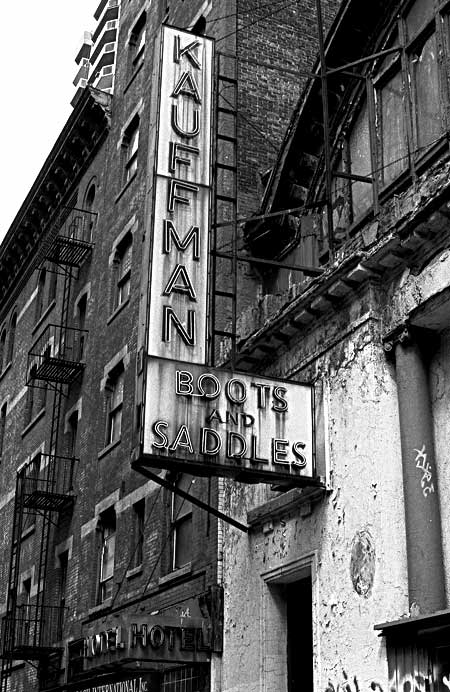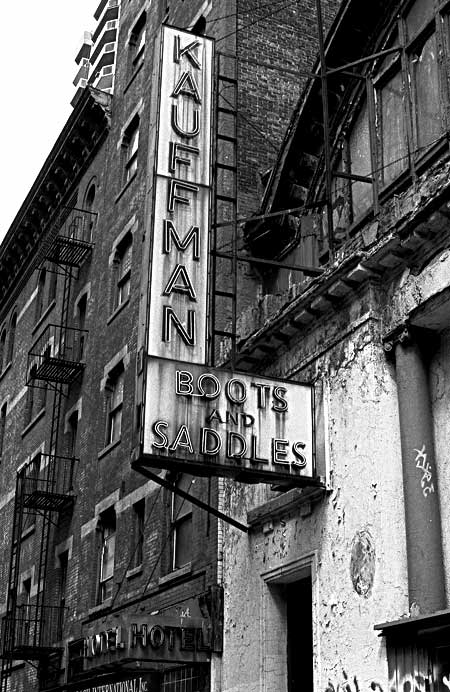 "We sold thousands of Levi's® in our Western-wear department," said Charles 'Chuck' Kauffman, the last surviving owner of Kauffman's which began with his great grandfather, Herman Kauffman, and operated until it went online in 1996.
Chuck spent summers working at the store with his grandfather and later his dad, Bernard, who purchased Levi's® directly from the Haas family, Levi's descendants. Chuck remembered small details, like "the 1940s ad offering 501s for $3.99."
Another detail that stood out for Chuck was the long string of celebrities and stars who shopped at Kauffman's. "We had amazing, amazing customers from all over the world," Chuck said. "Historically, we had everybody from Charlie Chaplin to . . . Muhammad Ali to Pia Zadora. I remember John and Yoko Ono coming in one day," Chuck said of the many Levi's® customers.
On another day, actor Montgomery Clift stopped into the store. "I recall Montgomery Clift stripping down in the middle of our aisle to try on Levi's®," said Chuck. Fans will remember that Clift starred with Marilyn Monroe in her final film, The Misfits, where she wore Levi's® in a memorable scene, pleading with Clift and co-star Clark Gable to free a wild horse.
Although you can no longer buy Levi's® jeans at Kauffman's store in New York, today's Manhattan Levi's® fans — celebrities and everyday folks alike looking to buy Levi's® products just need to head on over to our flagship store in Times Square.