February 13, 2020
In honor of Valentine's Day tomorrow, I've rounded up some heartwarming love stories about vintage Levi's® garments. From a lost jacket to a thrift-store find and memories captured in a nostalgic family quilt — you'll be inspired to love your Levi's® and make them last long-term.
The Perfect Gift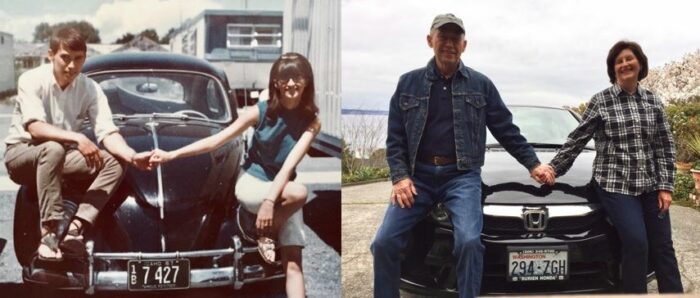 In late 1967, John Toone's girlfriend, Judy, bought him a Levi's® jacket in Pocatello, Idaho, for $10. "It was intended for my birthday," John remembered. Somehow the jacket was lost in the mail and didn't show up until four months later — after much anguish and pestering at the post office.
The wait was worth it. "I made a dashing figure around campus wearing my cowboy boots and jacket," John said. It must have been the perfect gift, since "it led to 50 years of a wonderful marriage," he added. He and Judy now live in Seattle.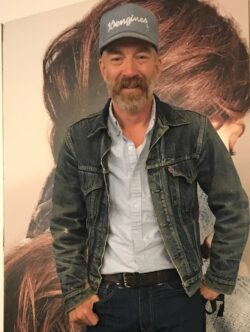 Love for Vintage Shop Levi's®
Vintage fan James Fox fell instantly in love with his Levi's® find – a Levi's® trucker jacket he picked up at Thrifty Attic in Londonberry, Vermont 30 years ago for $2.50. "I absolutely love the wool lining," Jim said, describing the Troy blanket lining produced in New Hampshire.
Jim still proudly wears the jacket today, including on a fall trip to San Francisco where he visited the headquarters of Levi Strauss & Co.
Life Memories, Preserved by Stitches
Growing up in Pennsylvania, Angus Glenn and his siblings spent their summers wearing Levi's® while working with their dad. "My father was a self-employed tree man, and my older sister, brother and I worked for our father," said Angus, who worked with his dad from the time he was 11 years old until he finished high school. "Levi's jeans were our unofficial uniform."
After a couple of seasons of hard work, all the worn-out Levi's® would be retired into a pile instead of the trash bin. "We love our Levi's and never throw them out," Angus explained. "They represent hard work, early mornings, hot days and the effort required to earn a decent living."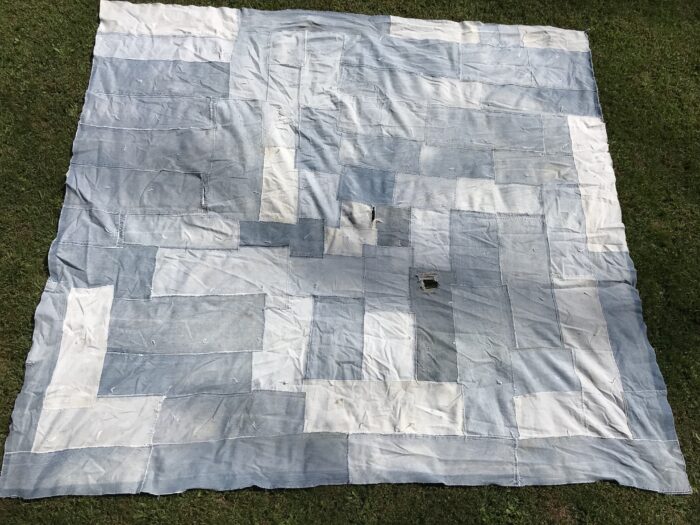 One day, Angus decided to give the worn Levi's® a new life. He picked the seams and made a king-size picnic quilt from legs of the jeans that protected the family over the years. "The picnic blanket has been with us at every outing and BBQ," he said, adding, "and has been complimented and admired by countless people. To me, it is a piece of working practical art."