January 16, 2020
It's 2020 — a new year, a new decade and the perfect time to announce the newest addition to the Levi Strauss & Co. Archives.
Last year, I shared the story of Alf Roberts and his placer claim discoveries, when he and his wife Marlene hit pay dirt in the 1980s when they dug nearly 20 feet down into an old Yukon mine shaft and found several pairs of Levi's®. They've survived the rigors of manual labor, extreme temperatures buried underground and the metal claws of a bulldozer. Today, 100 years after they were worn by miners, one of these Levi's® is the newest garment in our historic Levi's® collection.
Meet the Klondike 201.
Conservation Cleanup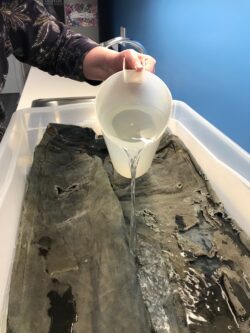 Miners in the Klondike Gold Rush during the 1890s and later met a mountain of challenges: rugged terrain, a remote landscape, frigid weather. It's no surprise, then, that our newest blue jeans arrived covered in dirt. So, our first order of business was to clean them up.
We broke in the newly renovated conservation area in our Archives by washing the waist overalls. Using a large tub, we soaked the jeans in a bath of water for several hours, drained them and refilled the water. We repeated this process over and over until the water became clear and the dirt was removed. This isn't just for aesthetics — removing the dirt helps to preserve the overalls and reduces the chances of pest damage.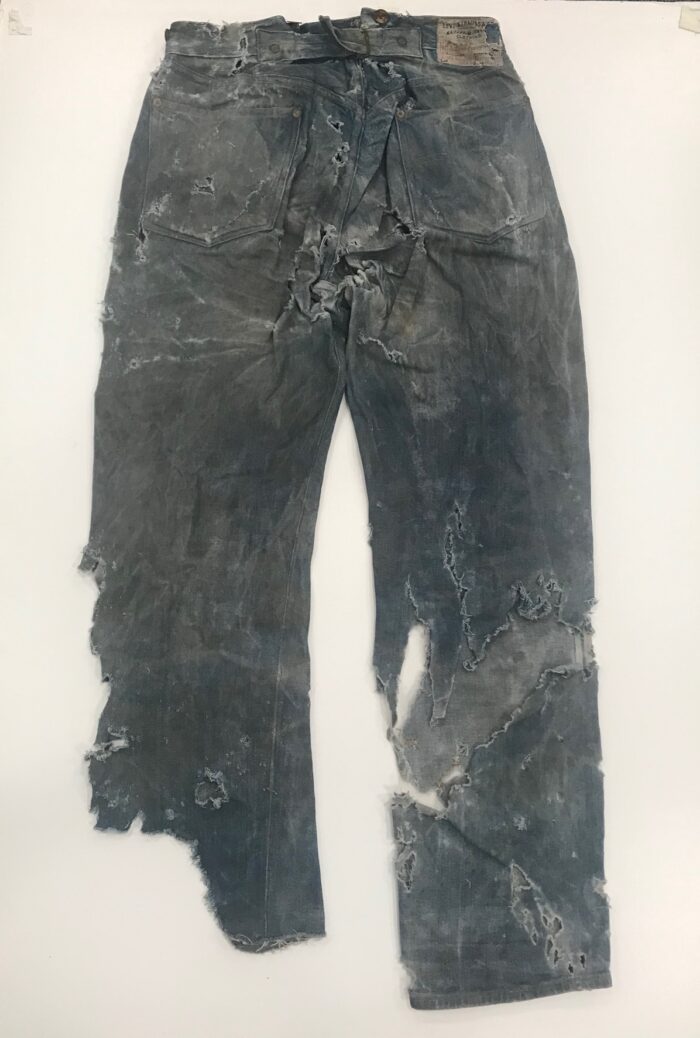 Klondike 201 Details
The Klondike 201, named for the area where the Levi's® were found, are a Lot 201 jean. First introduced in 1890, the 201 was a less expensive, value version of our famous 501® jean. The fit and style of both jeans are the same, but the denim of the 201 is not the "XX" denim of the 501®, and the jeans have a cloth back patch rather than leather. The 201 disappeared from the line some time before World War II.
Other details:
– Manufactured in San Francisco after 1900
– Cloth patch with Two Horse Trademark and red "No. 2" lettering
– Size 34 x 33
– Severe tearing on the legs that was likely caused by a bulldozer
– Two back pockets with Arcuate stitching
– Cinch back
– Faded blue coloring with areas of gray
The Klondike 201 will help researchers and designers better understand early American workwear and outdoor working environments. They will also be preserved as an outstanding amazing example of the durability of LS&Co. products that have literally outworn, outlasted and out-weathered an extremely rugged landscape.