December 4, 2019
Inspired by the empathy and activism of our own employees, supporting refugees has been both a regional and global priority for Levi Strauss & Co. in recent years. Now, we are taking the next step in this work.
This month, we are launching Levi's® x Cooperative Porto Alegre, a capsule collection of handmade recycled denim products created in collaboration with the Porto Alegre social cooperative in Rovigo, Italy. Founded in 2001 by a group of social workers and volunteers, Porto Alegre cares for some of the most vulnerable people in society, including the homeless, people with mental health issues, migrants, asylum seekers and refugees.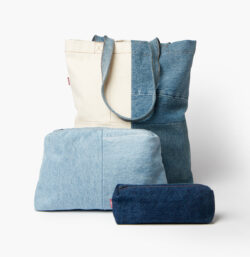 The products are available to purchase in 28 Levi's® stores and on Levi.com in 13 countries across Europe. One-hundred percent of the net proceeds from the sale of the collection will be donated directly back to Porto Alegre to further invest in their capabilities to support the vulnerable populations they serve.
Acting to create support
Our partnership with Porto Alegre is one of our pilot projects aimed at creating economic stability for refugees. It is part of a program focused largely in Europe that's been established over the last three years to provide grants, clothing and employee volunteer hours, while connecting with organizations that are providing critical services and assistance to refugees in our communities.
"We are witnessing the largest human migration in our lifetime with suffering on a scale that's hard to comprehend. But we are not powerless. We can take action personally, one individual at a time, or on a larger scale, as a company to help so many more," said Seth Ellison, EVP and President of Europe.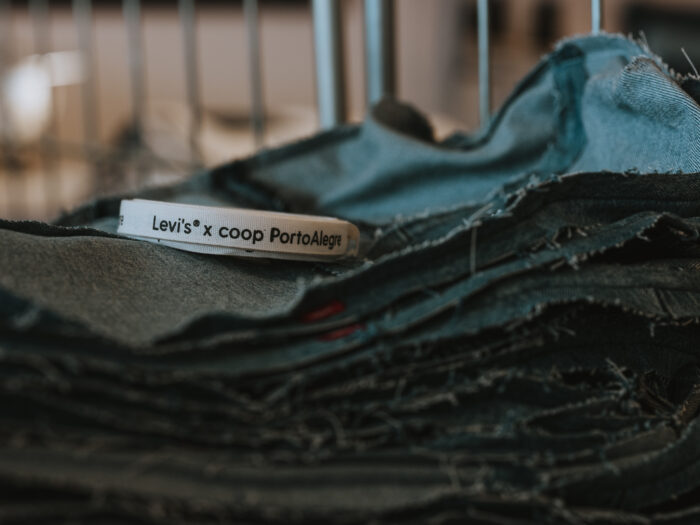 A second life through Porto Alegre
The Porto Alegre sewing workshop was created by fashion designer Rita Cassetta to make clothes and other items from repurposed fabrics. It also provides pre-professional training for refugees and asylum seekers, many of whom have worked as tailors and dressmakers in their country of origin, to help them integrate within the Italian society.