November 15, 2019
This February, San Francisco's Contemporary Jewish Museum (CJM) is getting a denim makeover courtesy of Levi Strauss.  
Levi Strauss: A History of American Style, an original exhibition showcasing the life of Levi Strauss and the worldwide phenomenon of the now iconic blue jean, comes to the CJM February 13 through August 9, 2020 to celebrate the cultural legacy of our founder's invention. Featuring over 150 items from the Levi Strauss & Co. Archives, including garments, advertisements, photographs, and ephemera, The CJM's exhibition represents the largest public display of the company's archival materials ever assembled.
"I'm delighted about next year's exhibition at the Contemporary Jewish Museum here in San Francisco where the company was born," said LS&Co. Historian Tracey Panek. "It represents the largest public display of materials from the Levi Strauss & Co. Archives to date and in preparing for it, I even found a few hidden gems in our collection myself. Stay tuned!"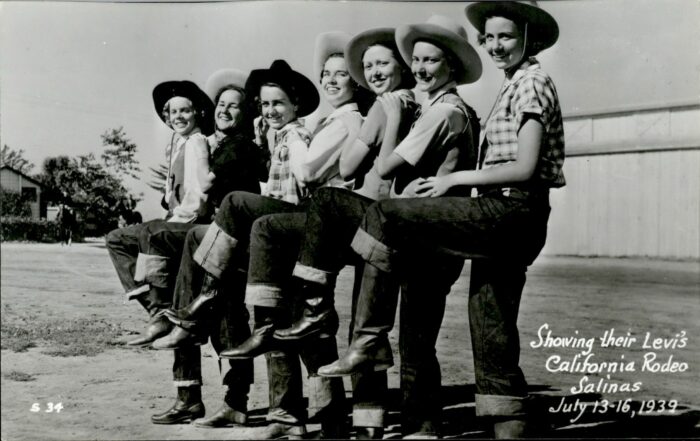 Levi Strauss: A History of American Style will tell the distinctly American story of Levi Strauss, a Jewish immigrant whose civic and philanthropic contributions were fundamental to San Francisco's municipal development, and whose momentous foundation of Levi Strauss & Co. came to influence culture on a global scale. It will also emphasize the history of Levi Strauss & Co. as it reflects the changing consciousness of the country. It tracks the company's trajectory from its initial emphasis on 19th century miners and blue-collar laborers; to its role in crafting the mythology of the American West in the early 20th century; to its impact on the rise of international youth culture in the 1960s and beyond.
"This exhibition captures the essence of The CJM's mission, at once telling a story that is definitively Jewish, classically American, and deeply embedded in the cultural fabric of San Francisco," said Lori Starr, Executive Director of The CJM. "Through a celebration of the birth of the blue jean, the exhibition shares the story of a hardworking Jewish immigrant who realized the American dream and inspired a style revolution that continues today."
The exhibition will be supported by a robust series of public programs, including a film series celebrating the mythology of the American West; panel discussions on how technology makes fashion more sustainable; a conversation with Levi Strauss biographer Lynn Downey; gallery chats by fashion designers and historians; and performances by local musicians.
"The exhibition will contextualize the Jewish experience for 21st century audiences," Lori said, "offering insight into the history of San Francisco and its Jewish population, the story of an iconic element of American style, and the inventive spirit behind it all."