October 1, 2019
New update, no re-purchase necessary.
The revolutionary technology that powers the Levi's® Trucker Jacket with Jacquard™ by Google enables the jacket to improve and do even more over time. Through automatic software upgrades, the jacket never stops evolving, no matter how long you own it. Introducing the latest version of the Levi's® Trucker Jacket with Jacquard™ by Google.
"We're excited to continue this journey with our partners at Google A.T.A.P," said Paul Dillinger, vice president of Global Product Innovation, Levi Strauss & Co. "Two years after we first launched Jacquard – the technology has become smaller and more discrete, more affordable and with more useful… but the premise and purpose remain the same: you can keep your phone in your pocket and your eyes on the world around you, staying connected without being distracted."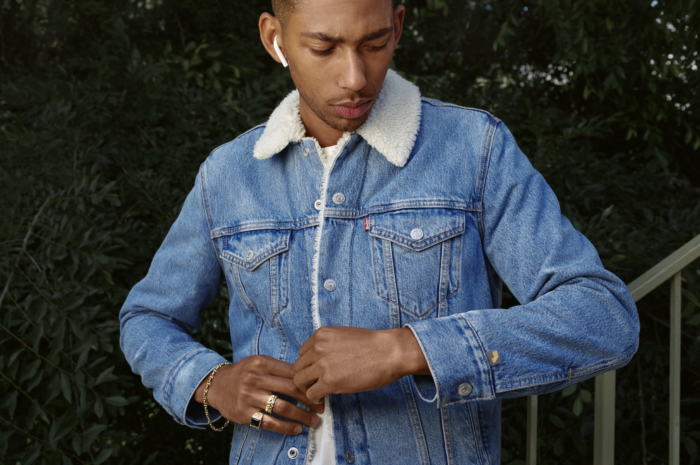 Don't have the jacket yet? For those looking to get their hands on their own Jacquard™-powered jacket, the Levi's® brand is offering new styles for this fall. The new collection comes in both men's and women's Classic Trucker and Sherpa Trucker styles, seamlessly merging Levi's® iconic style with the technology of Google to inspire connection and enhance everyday experiences.
As with the original version of the Jacquard™-equipped Levi's® Trucker, this new version features an ever-expanding range of digital technology, accessible via gestures on the cuff that are conducted through an electronic cuff tag smaller than a stick of gum. Wearers can access navigation, ride share apps, weather and traffic reports, messaging, GPS location services, music, and more. And new features will be added regularly— to both the original and latest versions of the jacket, meaning your Levi's® Trucker with Jacquard™ will only get better with age.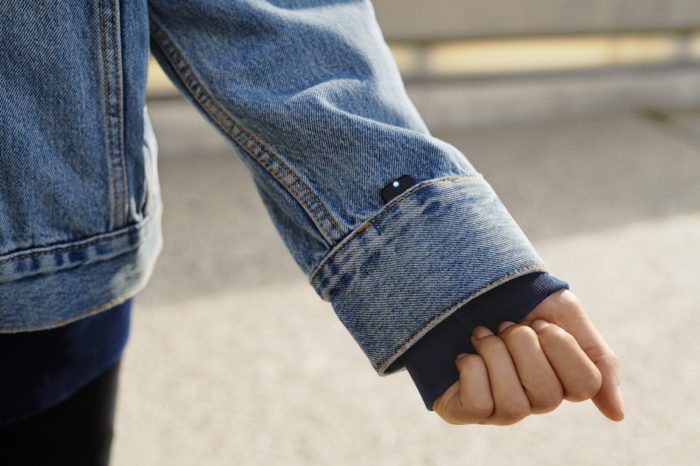 Among some of those features includes:
My Briefing: This function triggers time, weather, calendar, e.g. "Today at 10 a.m. you have a dance audition," or "Traffic is heavier than usual, it will take you 23 minutes to arrive at your destination."
"Always Together" alert: If separated from your phone, you will receive an alert that lets you know your phone has been left behind.
Camera functionality: A single gesture takes a picture with your phone's camera. It also includes visual and haptic countdown timers before the shot is taken.
Music connection: Connect wirelessly to any Bluetooth speaker
Phone and Messaging capabilities: Answer and end calls with a single gesture
The Levi's® Trucker with Jacquard™ by Google 2.0 will retail at $198 for the Classic Trucker and $248 for the Sherpa Trucker—both available in men's and women's at select Levi's® stores worldwide and at Levi.com.