August 27, 2019
In the late 1800s, Levi Strauss & Co.'s blue denim copper-riveted overalls served as the unofficial uniform of working men, from cowboys to railroad engineers to miners.
Almost 150 years later, there are those, like silver tradesman Rod Kelly, who still prefer the fit of a 501® jean while toiling away on the job.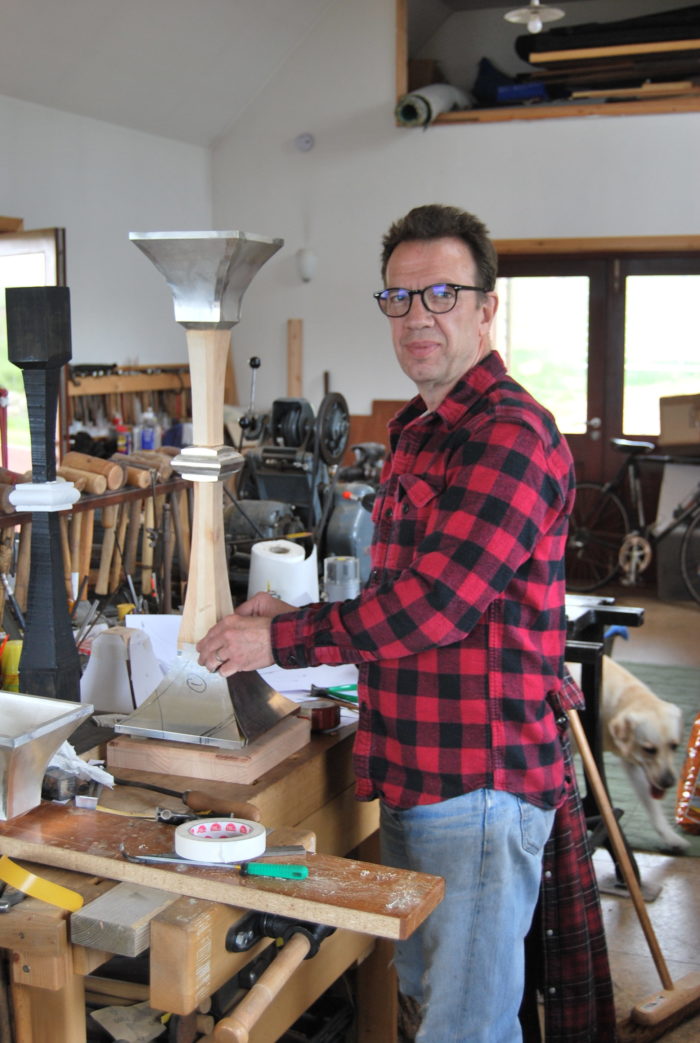 Rod, a leading British silversmith, received his first pair of faded and worn 501® jeans back in 1976 as a gift in the mail after a holiday when he has a teenager. "I distinctly remember the day the parcel came," says Rod. "They were the most beautiful [thing]. . . they were just about washed out." Rod was hooked. "I just loved them," he said.
When set up his silver workshop years later, Rod chose his favorite jeans as his daily uniform. He bought unwashed 501® jeans in bulk – "10 pairs at a time" – every five to six years. "They go down on my workshop expenses as workshop clothes," he said. Rod loves how his Levi's® jeans change over time. "In the workshop, those work trousers, because you shrink them, they become thicker and tighter and stronger."
The wear marks on Rod's Levi's® jeans reflect the physical effects of the silver work he does. Sometimes tears develop on his 501®s where the silver rubs against his jeans when he is making large works, like dishes. The circle of silver rests on his knee and after months, the edge of the silver starts to cut through the denim. He explains, "I have several pairs that are totally worn out and are all torn in the same place where the edge of the silver eventually cuts the denim as I am caulking the edge of my silver dishes."
As a result, Rod is now looking to replenish his current stock. Fortunately for him, our Levi's® Vintage Clothing—a line of authentic reproductions—offers 501® jeans in classic fits that includes the same 1976 version he bought 43 years ago. Classic shrink-to-fit 501® jeans are also available at stores and online.
Rod's silver works reminds us of the roots of Levi's® jeans as a working man's outfit of choice. One of Rod's worn pairs of 501® jeans is the newest addition to the Levi Strauss & Co. Archives and another example of the legend of Levi's® as durable clothing made to last.
Main photo courtesy of Toby Hough.