August 9, 2019
"Mom jeans" may be one of the hottest trends in women's denim, but expectant mothers continue to face a challenge when it comes to finding stylish and comfortable jeans.
Leigh Healy, director of merchandising on Signature by Levi Strauss & Co.™ and Denizen® from Levi's®, faced that challenge during her own pregnancy while working here at LS&Co. She spent her last months of her pregnancy in leggings and her Trucker jacket.
Leigh and her team were confident they could give fans of Signature by Levi Strauss & Co™ an opportunity to wear the jeans they loved even when expecting. In fact, the stretch fabrications that have been so successful for Signature by Levi Strauss & Co™ were a perfect starting point when it came to the development of a maternity line.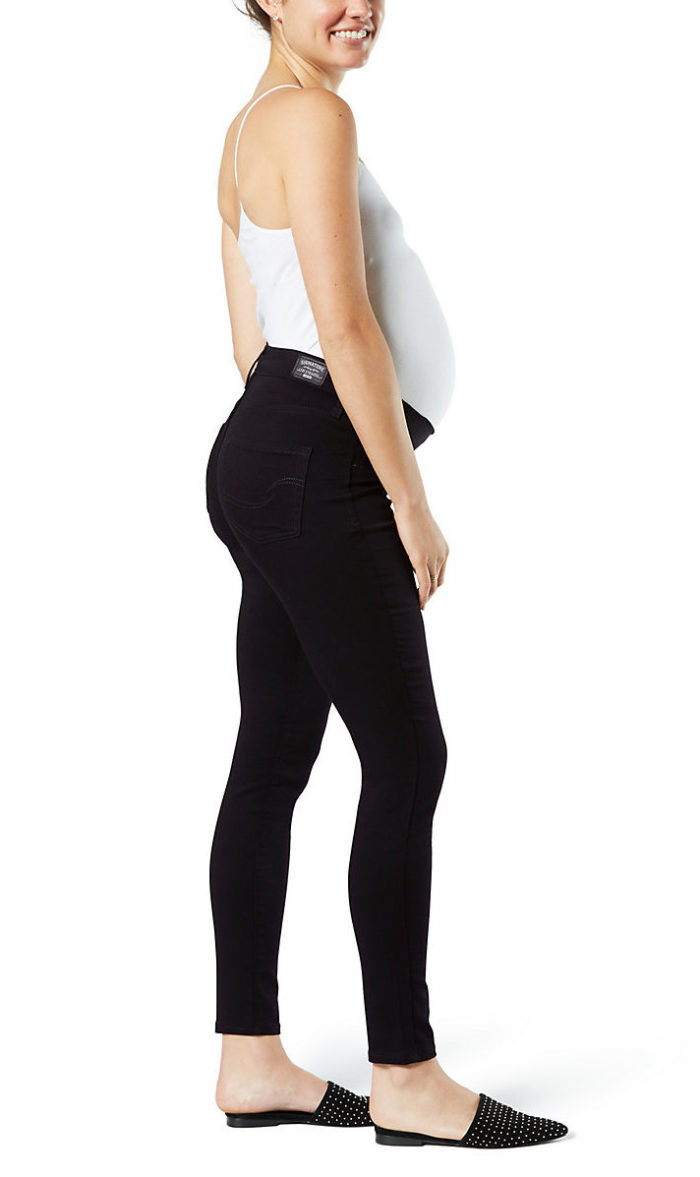 "Wanting to look stylish and be comfortable doesn't stop just because you are expecting a baby, and that's what we try to deliver for all of our consumers," said Leigh. "So getting into maternity seemed like a natural fit."
In 2017, Signature by Levi Strauss & Co™ launched its first maternity offering exclusively on Amazon. It started small, with just the Midrise Skinny fit with the full poly-knit belly band in four different washes, but proved to be such a success that the brand has been adding more styles ever since, including the Ankle Skinny, the Slim Boyfriend and shorts in more washes.
The latest addition to the line is the Baby Bump fit, designed for early pregnancy and post-baby. Rather than the full stretch band at the waist of the jean, there's only a front panel and an elasticized waistband. Those are available in two fits and washes – the Slim Boyfriend and the Skinny.     
"This is a way our consumers can continue to wear the brand and it's at a great price," Leigh said. "She gets a branded pair of denim from a company she trusts." 
The collection will remain available online, where consumers expect to find maternity options, and more Signature by Levi Strauss & Co™ options, styles, fits and washes are planned. "We want to be there for our consumers in every phase of their lives," said Leigh.