July 30, 2019
Thanks to key partnerships between Levi Strauss Foundation grantees, Oakland, Calif. opened the doors to a wholly new kind of community hub – Restore Oakland is a first-of-its-kind 17,000 square-foot building that will house a legal clinic, a restorative justice center, shared workspace, a job training facility, and a soon-to-be-launched living-wage restaurant.
"We are all familiar with the phrase, begin with the end in mind, but what does it mean to start with the beginning in mind?" Zachary Norris, Executive Director of the Ella Baker Center, asked the hundreds gathered last week for the grand opening of the center, located in the Fruitvale District of Oakland.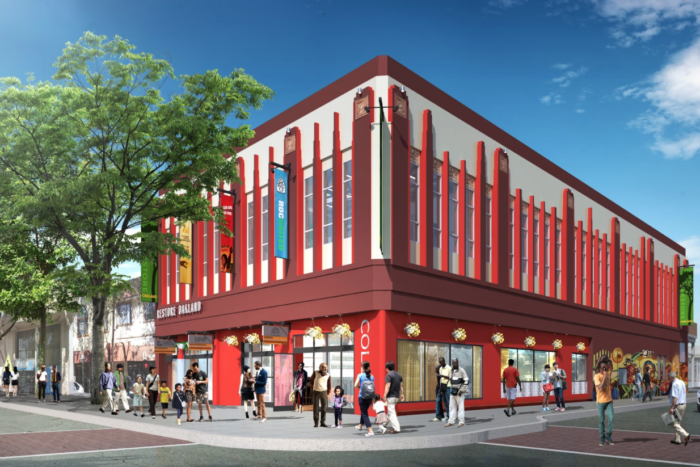 In a time when low-income residents, people of color, and other marginalized communities are being pushed out of Oakland and the greater Bay Area, Zachary, who is a cofounder of the center, emphasized his strong belief that from day one, Restore Oakland must be firmly rooted in and serve its community and Oakland at large.
"Restore Oakland is a space where people can both improve their lives and create the kind of future our city needs," said Saru Jayaraman, President of the Restaurant Opportunities Centers United (ROC United). She co-founded Restore Oakland along with Zachary.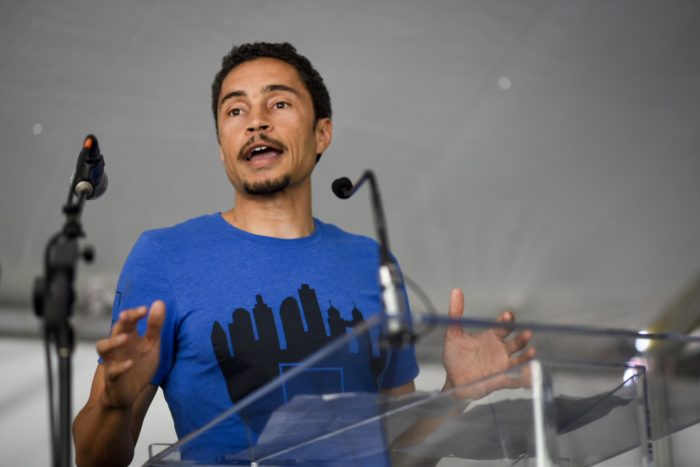 The Levi Strauss Foundation supports the on-going work of both the Ella Baker Center, which works to shift resources away from prisons and punishment towards opportunities, and Restaurant Opportunities Centers United, which works to improve wages and working conditions for people who work in the restaurant industry.  In addition to these two founding organizations, Restore Oakland will also house two other Foundation grantees La Cocina, an organization helping women, immigrants and people of color to start small food businesses and Causa Justa/Just Cause a tenant's rights organization.
Restore Oakland is greatly needed because not only are residents feeling the interrelated pressures of rising income inequality and soaring housing costs across the Bay Area, but so are non-profits – especially social justice organizations who often operate on limited budgets.  
"We hope that our center serves as a model for other cities across the country as a place where folks impacted by prisons and punishment can unite, access restorative justice services to resolve conflict, and create opportunities rooted in healing" Zachary said.
*Photos courtesy of Brooke Anderson.