July 3, 2019
Levi Strauss & Co. has a long history of supporting the social issues that define our times.
Rooted in the passion and activism of our employees, in 2018 we implemented a successful campaign to get employees, consumers, businesses, and young voters engaged in voter registration. In partnership with Rock the Vote and Headcount, at the end of the 2018 election cycle, 10 percent of U.S. LS&Co. employees registered for the first time or updated their status and nearly 1,000 consumers registered in our stores.
But we learned a lot by participating in these efforts – namely, it can be hard to vote. There are long lines at the polls, barriers to registration, lack of information and access for marginalized communities across the U.S., and other challenges. Through our voter registration efforts, we saw the power that using one's voice (in addition to their vote) has on the democratic process. Active, informed and vocal citizens inspired us to push our efforts further, continuing to work on voter engagement in 2019 and 2020 by supporting young advocates who are addressing the biggest issues facing this country today.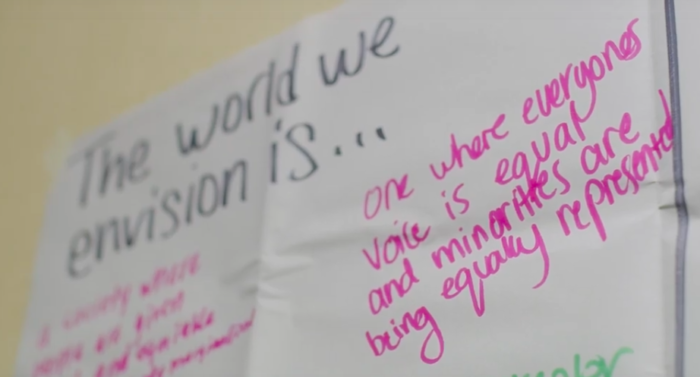 LS&Co. is proud to partner with the American Civil Liberties Union (ACLU) on its Advocacy Institute, a group of young leaders working over the summer to bolster civic participation. The institute brings a group of 1,250 high school and college students from across the country together in Washington D.C. for classroom sessions, lectures and daily debates on public policy issues. Many of the students directly interact with an elected official or legislative staff, working over the summer to create an action plan for civic participation and education back in their own communities.
We are honored and proud to partner with the ACLU as they work to protect an essential right in our democracy: the right to vote. The ACLU, through litigation and advocacy, is working to expand access to the ballot and make it easier for Americans to vote. This includes restoring the right to vote for those with felony convictions and expanding same-day and online voter registration.
As we look ahead to 2020, LS&Co. will continue to engage employees, consumers, and the business community in voter engagement efforts.