January 28, 2019
Last year, the Levi's® brand opened its largest flagship store to date – a 16,902-square-foot, multi-level location offering the very best in store design, product assortment and omnichannel capabilities.
The opening came on the heels of other key flagship launches, including a new store in Toronto, Canada at the Toronto Eaton Centre, one of the busiest malls in North America; and in the historic Madero shopping district in Mexico City, Mexico.
But not everyone will find themselves in these cool locales. So, the brand came up with a solve – a virtual store experience that allows consumers to "walk and shop" new stores online. They can learn more about store aspects like customization and sustainability via video content, and even purchase product from mannequins and store shelves.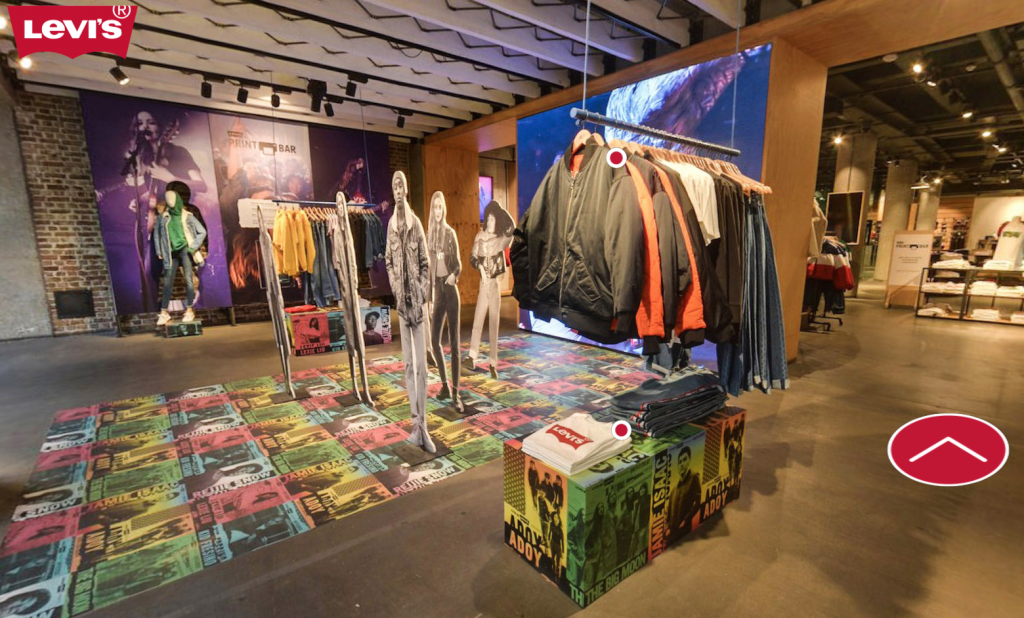 "We wanted to provide consumers with an interactive way to preview stores and drive excitement around new store openings," said Briggs Rajagopalan, director of Product Management for Global Omnichannel & Innovation, who is responsible for the store experiences.
Nowhere near the Big Apple anytime soon? No problem. You can easily peruse the Times Square store 360-degree experience that you enter straight through the front doors like any other shopper. From there, you choose which direction you want to go. Handy red arrows are there to move you along or point you toward cool little videos and sections, and nifty red dots are peppered throughout the virtual store, allowing you to learn more and shop particular product or features like our Tailor Shops.
Other online store experiences are available for London's Regent Street location and our SoHo store.
"The virtual stores are a key example of how online and offline can blend seamlessly to give consumers anywhere a uniquely Levi's® experience," Briggs said. "The hope is that it generates real excitement and enthusiasm to visit our stores in person."
Either way, shop on.