December 13, 2018
Our Fab Favorites asks LS&Co. insiders for the low-down on their top pieces in the Levi Strauss & Co. Archives. I popped the question to Steve Burns, Men's Bottoms Design Director. Steve has seen a lot of great pieces in the Archives. "There are so many beauties to choose from," he says. "The Nevada, Spring Bottom, the Cowboy 501 . . . with so many amazing stories." Steve's top pick? An unusual pair of riveted waist overalls that gets little attention—the Lot 333 jean.
Levi Strauss & Co. created Lot 333, or simply No. 3, as an affordable riveted waist overall or blue jean that was still durable with excellent craftsmanship. The 501® jean used the strongest XX fabric, the 201 used a slightly inferior denim, but Lot 333 was made of third grade denim. The pant appears in LS&Co. catalogs in the 1910s as a third tier overall.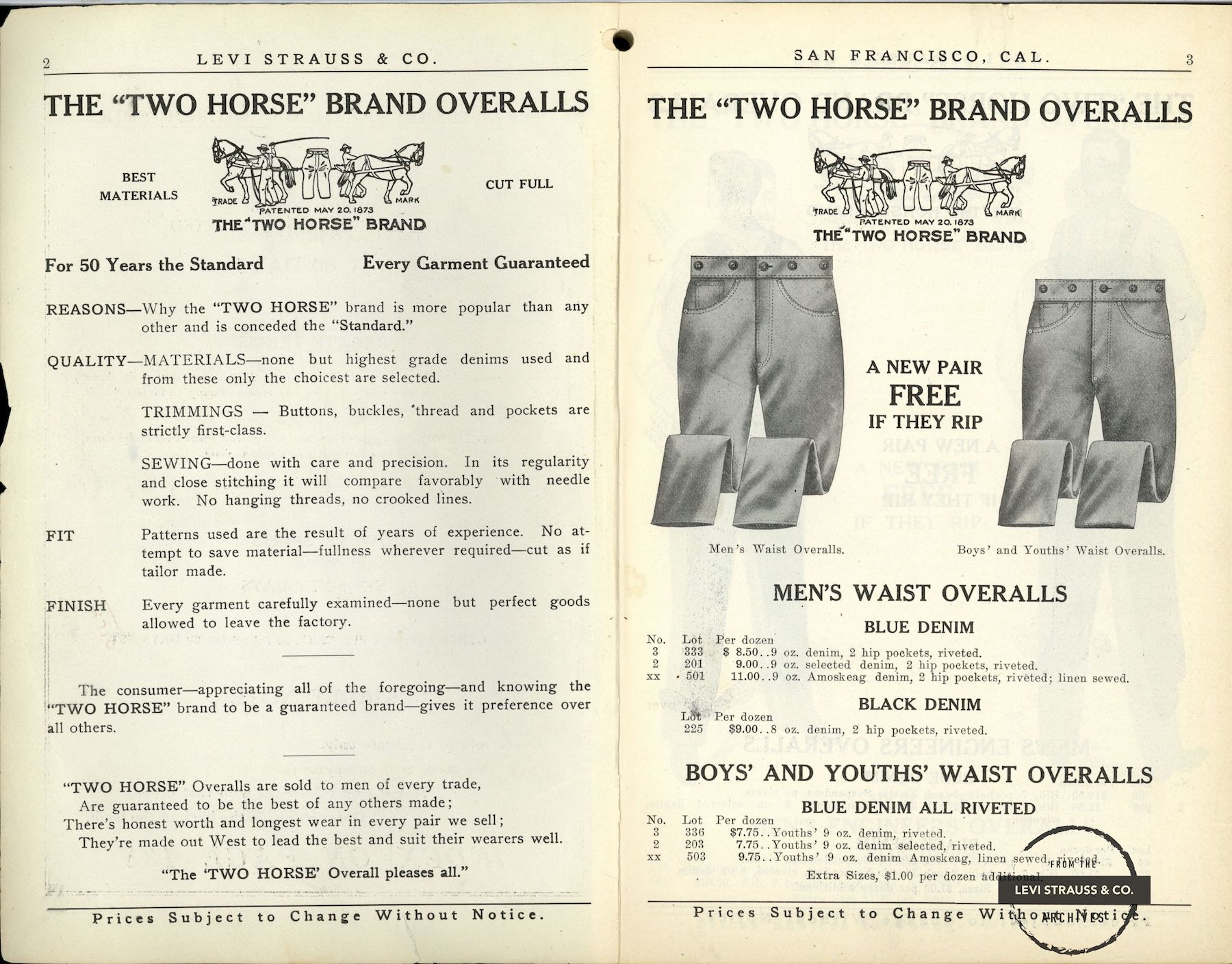 Steve calls Lot 333 the unsung hero of the time. "It was the entry price jean for Levi's with a 'supposedly' lower grade denim," he says, "however we have pairs in the Archives here today that have stood the test of time, so it's still extra strong."
The simplified design of Lot 333 also interests Steve. He describes the pants as, "engineered down to the essentials but with durability at its core." The safety stitch outseam was created with a single needle top stitch rather than the busted outseam of a 501®jean. In addition, the tiny front watch pocket is inserted rather than sewn on the outside of the larger front pocket. Two other differences also saved on costs—no Arcuate design stitching on the back pockets and no back yoke.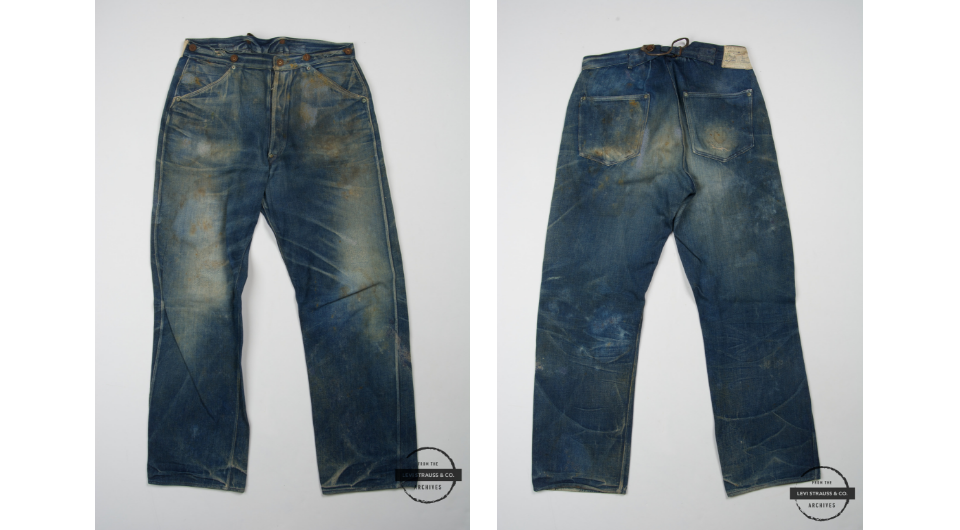 Steve's favorite detail on the jean is the colorful green and blue back patch. "I love everything about it," Steve enthuses, "but the patch itself is gorgeous, the green print with the blue, beautiful!!!"
And speaking of color, Steve points out that the unique shade of the pant was made with lower dip indigo, less expensive to produce but creating a beautiful rich bright blue shade.
The color of the thread on the Lot 333 is a final modern touch, Steve believes. Most jeans at the time were sewn with contrasting thread, but the Lot 333 was sewn with navy thread to match the pant color.
"If you look at a lot of the jeans we see as modern today . . . they all have this tonal thread clean look," says Steve. "Levi's was doing this over a hundred years ago—that's modern vintage."