November 29, 2018
The employee-driven AIDS Action Group (AAG) at Levi Strauss & Co. has been raising money and awareness for the HIV/AIDS cause for more than three decades – and they're still going strong today.
"The organizations that we support continue to fight the good fight, so we continue to rise to the occasion to support them however we can," said Maurice Kelly, AAG co-chair.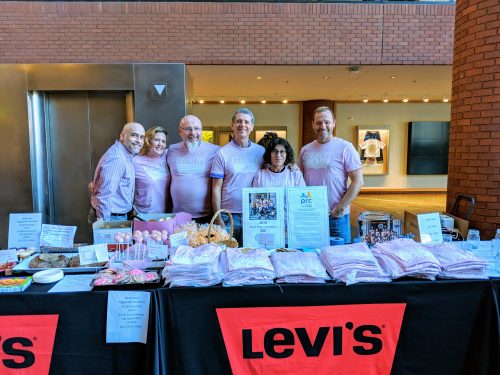 The group was born in the 1980s in response to the AIDS crisis, a way for employees to support their friends and colleagues who were dealing with the disease.
"The goal was to reach out to employees and community groups that were the least supported, most stigmatized groups," said Shawn Rossiter, AAG co-chair. "Here in San Francisco, we're ground zero, let's face it. We're very connected to the community that was very hard hit by the disease – there are a lot of employees living with HIV, and a lot who have lost loved ones."
Today, group members participate in AIDS Walk fundraisers, bake sales, volunteering, awareness-raising and a wide variety of other activities that support groups that are fighting for communities that are impacted by the disease. The group's priorities are driven by the employees themselves.
"Employee passion is what connects us to the groups we support," Maurice said. "Someone in the company will give their blood, sweat and tears to volunteer for an organization, and then brings them to the AAG's attention to add our support."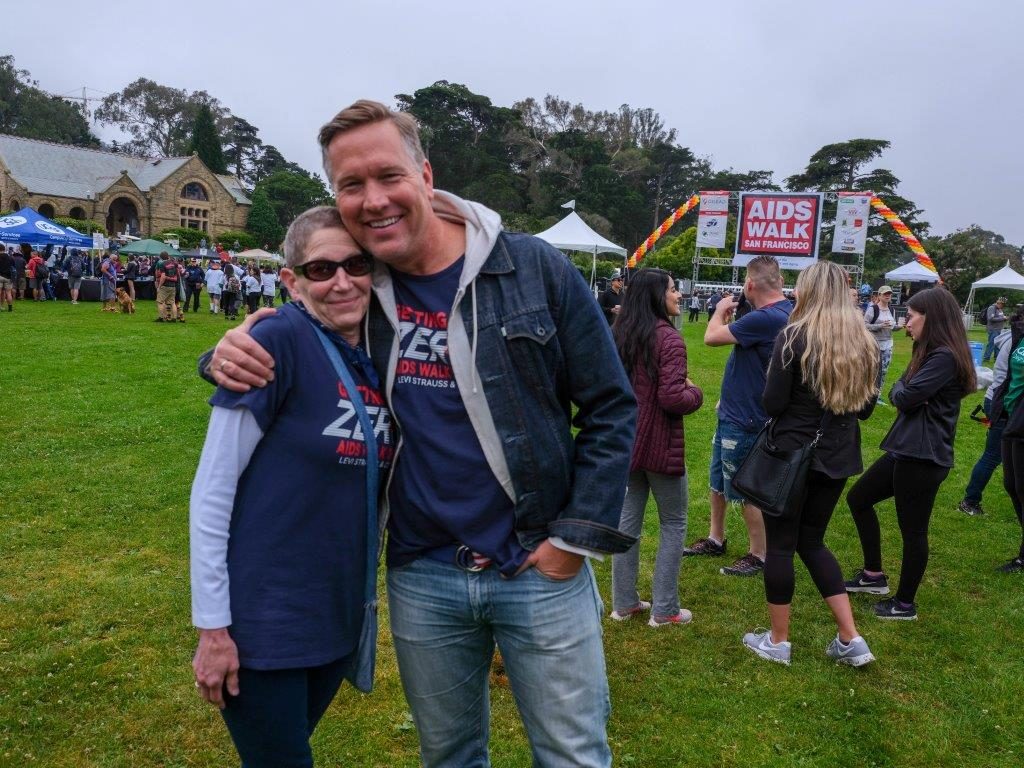 It's been an inspiring movement to watch unfold and evolve over the course of many years, Shawn added. This year alone, the group has raised more than $56,000 and members have clocked more than 650 volunteer hours in support of the cause. And this week, in recognition of the 30th annual World AIDS Day on Dec. 1, the group is holding another fundraising event. "The power of one individual is amazing, the power of a small team is enormous, and very small acts and efforts make a huge difference," Shawn said. "It's clichéd, but it's so true."
"The AIDS crisis is not over," Maurice said. "We still live with this issue, even in an age of wonderful advances … AIDS may not be the death sentence that it was in the 80s, but there's still a lot of work to be done."