November 19, 2018
As we gear up for our new Times Square store opening, we chatted with Alessandra Garcia, the flagship's store director, Suzanne Angioletti, Senior District Manager, Retail Operations; and Nuno Ferreira, Regional Director of U.S. Retail, for a look at the prep involved in opening our latest flagship in the Big Apple.
What makes the stylists at the Times Square store unique?
Nuno: With this being a flagship for our brand in one of the biggest tourist destinations in the world, we need to make sure we have great diversity to represent our consumers. We are now at 12 languages and counting which will be spoken by our staff in our store. And we are now working to find to a way to showcase that so consumers can easily find someone who speaks their native tongue.
What can consumers expect from the store?
Alessandra: Consumers can expect confident stylists who are knowledgeable about the product, especially our denim. They will experience a very well-merchandized store with great music – a place to hang out. There is easy access to both the register and mobile POS. From entry to check out we will provide a seamless, iconic experience for the consumer.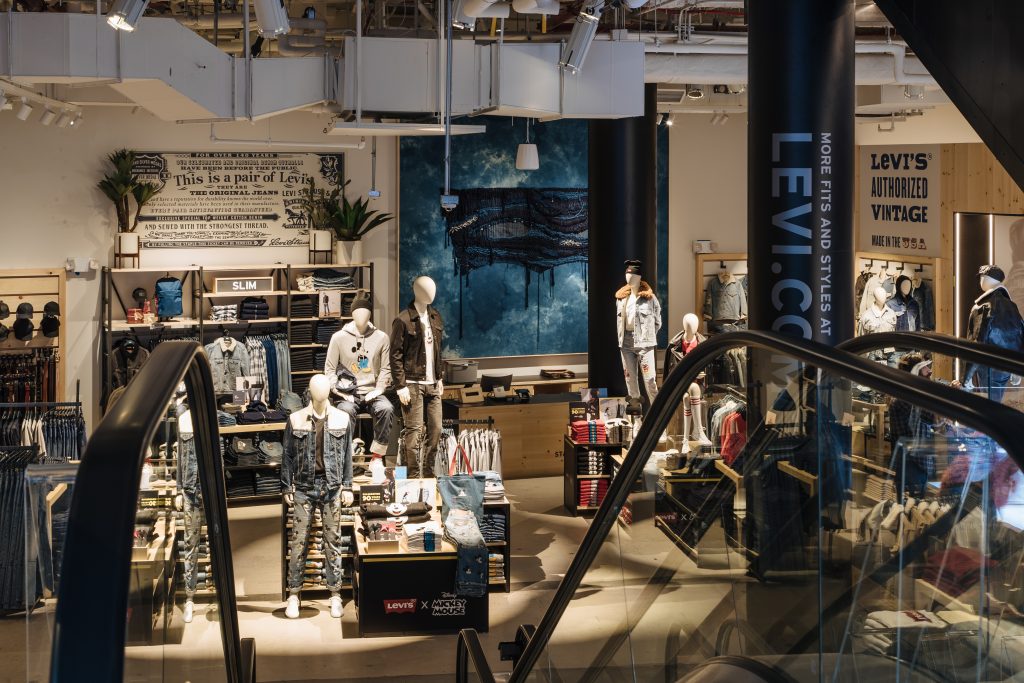 Nuno: This store will represent the greatest expression of our brand. There will be a lot of product that speaks to our heritage and icons, but also a lot of things that really connect to Times Square and New York.
What are you the most excited about?
Suzanne: The customization opportunity. We are ahead of our competition in terms of customization offerings and in terms of the Tailor Shop experience. Consumers can come into our store and take something they previously owned or just bought and change it to make it more authentically them. Our store sits in a place that some people only get to come to once in a lifetime. With this new location, we are able to truly say, "started by us, finished by you" in a New York minute. It's pretty cool.
Nuno: I'm most excited about the consumer reaction and bringing the history, the culture and the product to life.  We are making such a big statement as a brand and to do it in New York you need to do it right.