November 13, 2018
With millennials now grown up, the next generation, known as Gen Z, is stepping into the consumer spotlight – and the Levi's® brand is hoping to meet them at the store door.
The brand is testing a new store concept in Rotterdam, Netherlands, specifically targeting Gen Z consumers. But who is this consumer and what does a store just for them look like?
Born between 1995 and 2010, this is a generation that is at ease shopping across channels and goes into a store to find inspiration. Gen Z are also, of course, digital natives, so we're integrating how these consumers engage on different social media platforms into a physical shopping experience.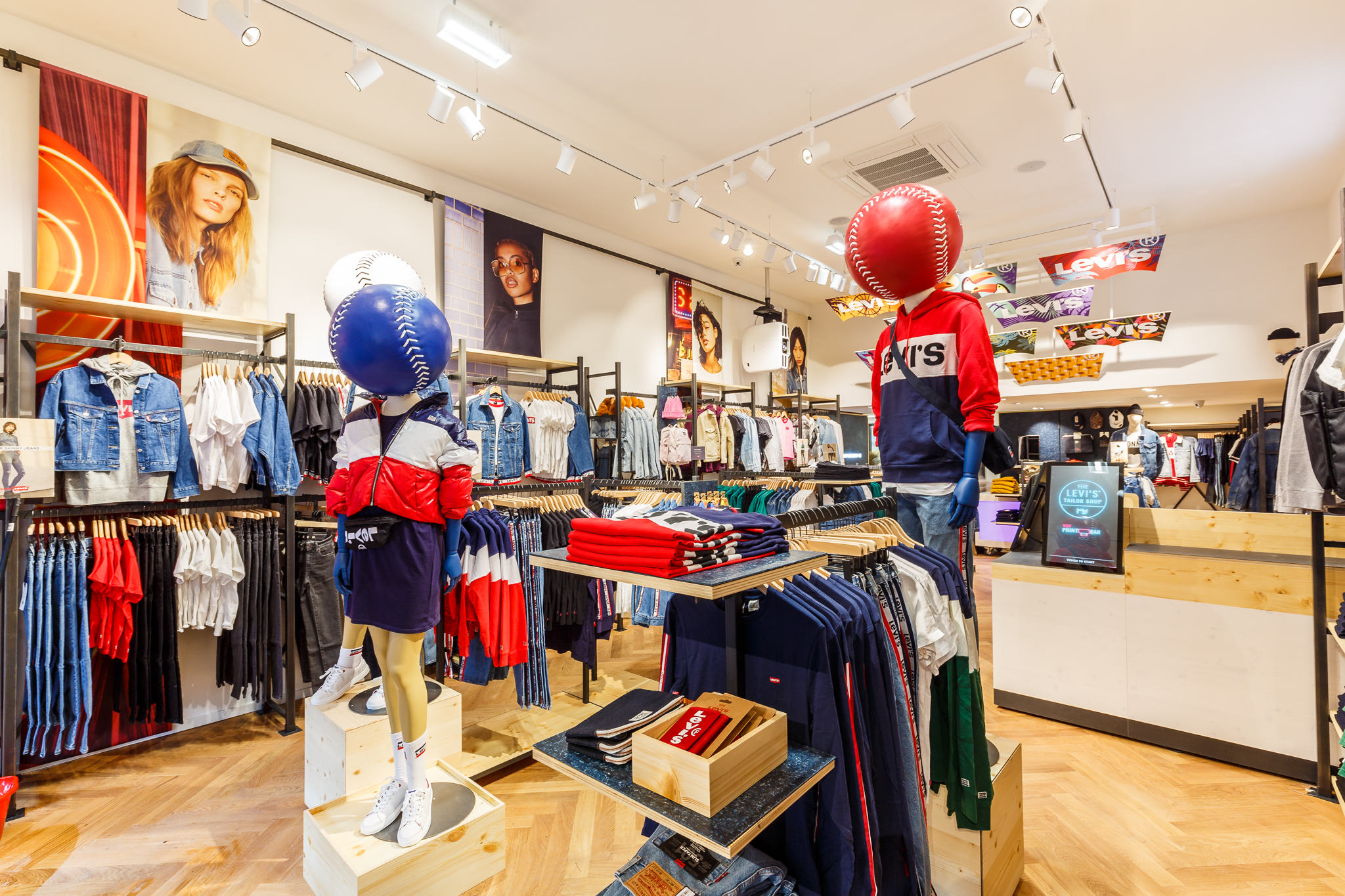 The Levi's® store is designed to be the ultimate destination for Rotterdam's thriving youthful and fashion-savvy community with the latest and greatest from the Levi's® brand's collections. Consumers can interact with the brand via an in-store social media newsfeed, an Instagram-able area and fitting rooms with fun wallpapers designed from the LS&Co. Archives for social sharing. It also offers a space to hang out with friends, get inspired and have fun.
Knowing that these young consumers value both authenticity and giving back from brands, we are sharing our own stories with them – our commitments are on display throughout the store and are highlighted by recycled denim art and décor (some of which is produced by the co-op PortoAlegre, a group that provides skills training and work to refugees).
In terms of product, the store itself is not divided by gender and its assortment is edited to the most relevant pieces, mainly presented hanging to maximize the visual impact. There is also a print bar to meet the customization needs of those known for wanting to make their own mark and valuing self-expression.
As the company works to expand for more business, this pilot store is an important test where we'll be able to learn even more about how to grow our relationship with the next generation of Levi's® fans.