September 10, 2018
The Levi's® brand is officially teaming up with one of the most recognizable football clubs in the world – the Liverpool Football Club.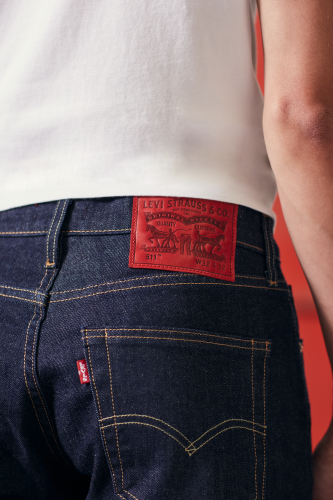 The brand and the team have formed a unique partnership that will cross sports, lifestyle and music categories, starting with an exclusive capsule collection now available and an exciting music program for Liverpool-area youth.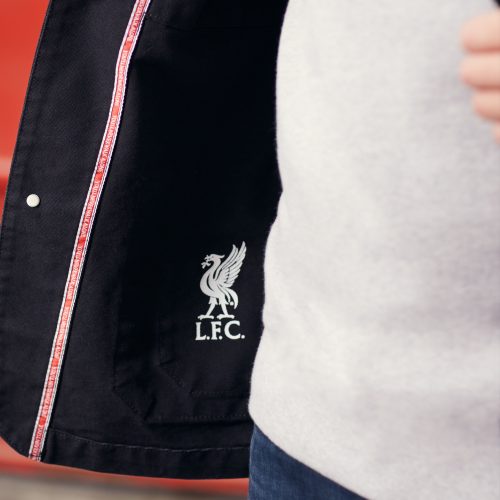 Levi's® will serve as L.F.C.'s first official denim partner to the cheers of fans of the two iconic organizations that very much live at the center of culture.
Beyond a shared love of the color red, Levi's® and L.F.C. also share a passion for giving back to people and causes.  And that's where the Levi's® Music Project comes in – the program is coming to Liverpool as part of the partnership. Launched in 2016, the project has helped give young people access to music education programs, community resources and experiences with industry-leading musicians.
Working with L.F.C., the Liverpool Lighthouse arts and music community center, and the Liverpool Sound City music festival, the Levi's® Music Project will kick off in November.
"With the city's history of music, Liverpool FC's fundamental connection to the community, and our core values of giving back, expanding the Levi's Music Project to Liverpool is the perfect way to connect the two partners and demonstrate shared values," said Richard Hurren, vice president North Europe at Levi Strauss & Co.
For the fashion-forward L.F.C. fan, the Levi's® x L.F.C. capsule collection launches via the football club's retail channels today. The classic Levi's® pieces include subtle team details that L.F.C. supporters will cherish. Pick up graphic tees, jeans, a Trucker jacket, engineer coat, sweatshirt and western shirt to show your allegiance in style.
"We are very much looking forward to a bright future working with Levi's, which will enable Liverpool FC to continue giving back to our local fans," said L.F.C. CCO Bill Hogan. "Liverpool and Levi's have always shared a special passion for supporting communities and making a difference. The partnership between the club and Levi's is a reflection of this bond."