September 7, 2018
​In 1978, U.S. President Jimmy Carter declared the first Sunday after Labor Day, National Grandparents Day, to raise awareness about senior citizens. It's a great day to spend time with the older people we love in our lives. In honor of this holiday, here's a look at two special Levi's® seniors.
Brooklyn-native Herb Cohen is a lifetime fan. He bought a pair of 501® jeans in 1949 and has been wearing them ever since. Two months before his 87th birthday, Herb modeled his long-lasting pair Levi's® and sent us a video. Although he can't recall definitely, since it was 69 year ago, Herb thinks he bought his jeans at an Army-Navy store. "Needless to say, he got his money's worth," says daughter Shelly Goldstein.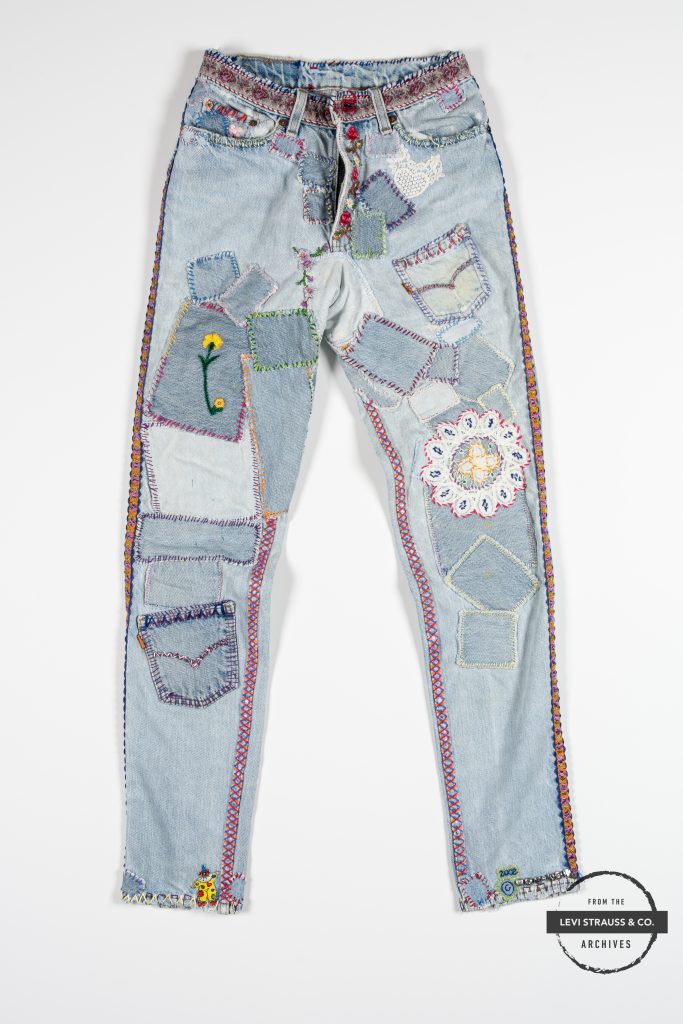 Catherine Holub, affectionately known as "Grandma George," completely overhauled her Levi's® Lot 550 jeans. Catherine elaborately customized her faded Levi's® with some of her favorite things—ribbons, beads, appliques and even a doily near the left knee. Extra pockets on the front of the leg and trim at the waistband offer added interest but the embroidery, like colorful roses and cross-shaped stitches on the inside and side seams, make it "x"-tra special.
"I couldn't bear to throw them out when the zipper broke," wrote Catherine in a note that accompanied the jeans when she donated them to our Archives. Like a work of art, she signed them at the cuff.
Happy Grandparents Day Herb, Catherine and all the rest of our Levi's® seniors!
Want to keep up with the LS&Co. Archives and other cool LS&Co. heritage news? Follow Tracey on Twitter, @TraceyPanek, and stay tuned to Unzipped!