June 26, 2018
Spend your next layover with Levi's® — the brand has officially landed at the Delhi International Airport in India.
The new 2,000 square-foot store, our only owned-and-operated airport location, is located in the International Terminal (T3) alongside notable brands like Hugo Boss, Armani, Lacoste and Coach. The store features a wide array of product for men and women, and much of it is made in India.
So why open an airport location? Delhi's bustling airport — the busiest in the country — serves more than 35 million passengers each year, equating to around 23,000 people passing by the duty-free Levi's® store location every day. That's more foot traffic than some of the largest malls in India see on a daily basis. And with the number of passengers increasing more than 12 percent a year, that's only expected to grow.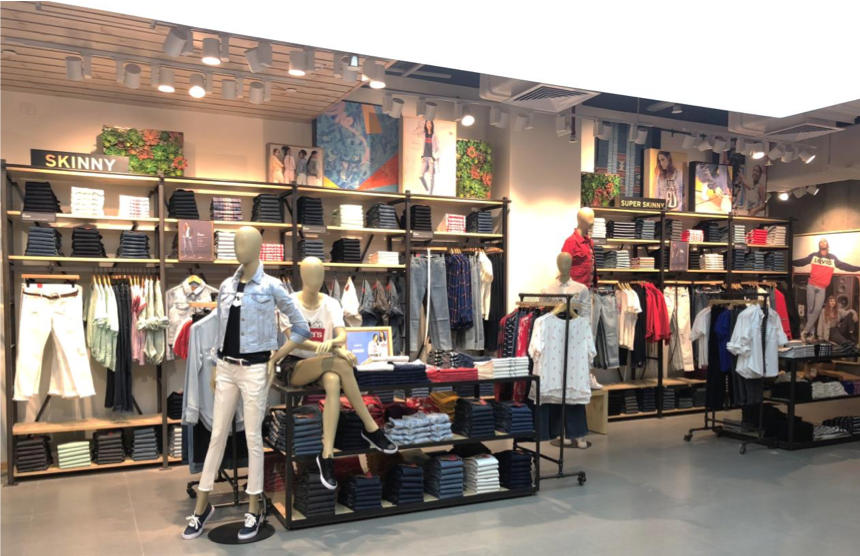 "A 2,000 square-foot store at the most coveted, high footfall location at Delhi International Airport Terminal is a huge win for the Levi's brand in India. It's not just a testimony to the success of the brand here, but it's also an endorsement of Levi's as a global juggernaut," said Sanjeev Mohanty, managing director, South Asia and Middle East North Africa for LS&Co. "We will be able to serve millions of global consumers who will travel through this massive hub annually, further driving engagement and strong revenue through this unique retail opportunity."
Company owned-and-operated and franchise locations are a key component of Levi Strauss & Co.'s strategy to expand the business in India, which now has 410 retail doors and has seen five consecutive years of double digit growth.
Like the airport itself, the store is open 24 hours a day — so if you find yourself at the Delhi airport, be sure to add some Levi's® to your carry-ons.