June 5, 2018
It was a garden built to teach kids about water conservation, but it's become so much more to the students and staff at Fulton Elementary School.
"We work in a really tough neighborhood. It's high poverty, high transient, high homelessness, high foster care, so our kids are coming from a lot of challenging situations," said fifth-grade Fulton teacher Cynthia Trunzo. "The garden started as a place to do hands-on science and get the kids to see the beauty in their surroundings. It's evolved into a space for meditation and reflection. Kids are using it in unintended ways."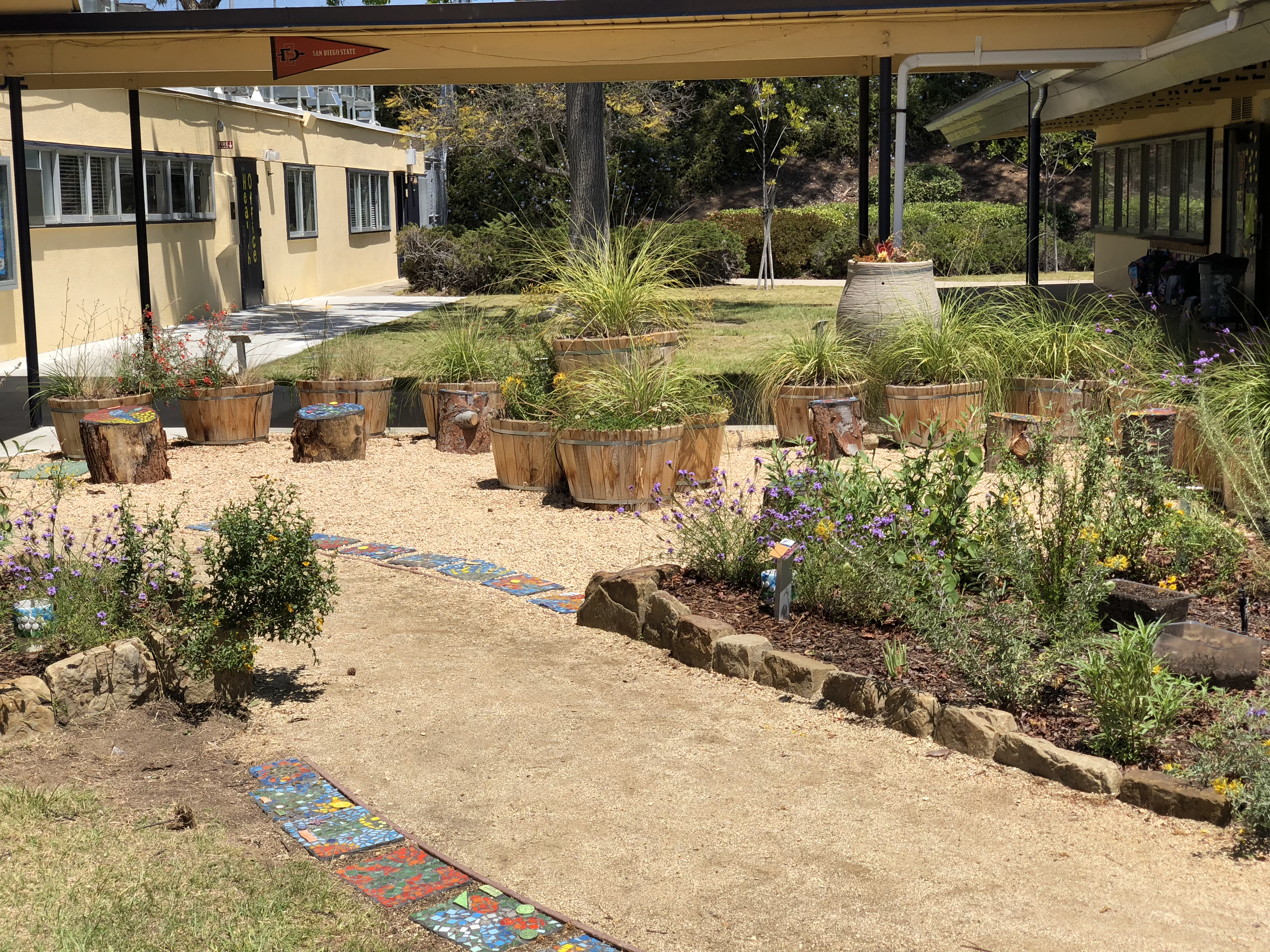 Cynthia played a critical role in bringing the garden to life – she was the one who submitted project into last year's "Conserve Water at Your School Sweepstakes." The school took home the grand prize, a $10,000 grant from Levi Strauss & Co., to bring its water-saving idea to life. The contest was part of the curriculum developed via a partnership between LS&Co., Scholastic and the Project WET Foundation. The program's goal was to deliver education tools related to the use of water to around 1.5 million elementary school children across the U.S.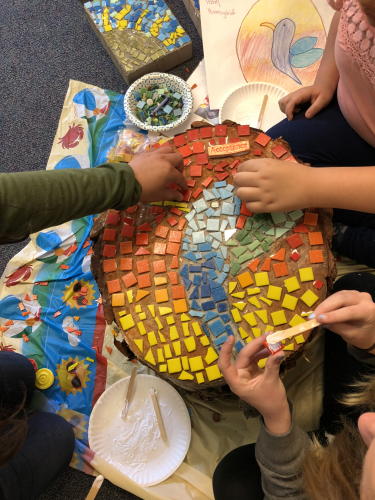 Fulton Elementary, whose home is in a county almost perpetually in drought, beat out over 800 other entries with its pitch to build a garden to teach about water-conservation.
The school began building the garden in April 2017, with the whole school pitching in, and celebrated its completion with a grand-opening celebration on April 27th of this year.
As a demonstration garden, students use it for hands-on learning in gardening, earth stewardship, and water conservation. Students are using the garden to observe butterfly interaction and life cycles. It uses numerous water-saving methods, including barrels to reclaim rainwater, rain gutters that smartly divert runoff and worm composting to enhance soil quality.
The school worked with ArtReach San Diego to add artistic beauty to the space with the help of students
from all grades. The nonprofit group provided an artist who drew a mural that tells the story of San Diego's ecosystem, and then painted it with the seventh graders. ArtReach led the fourth and fifth graders in making mosaic stepping stones and embellishing tree stumps. And the younger students made little pots out of newspapers and planted sunflowers, radishes, corn and other seeds that were donated.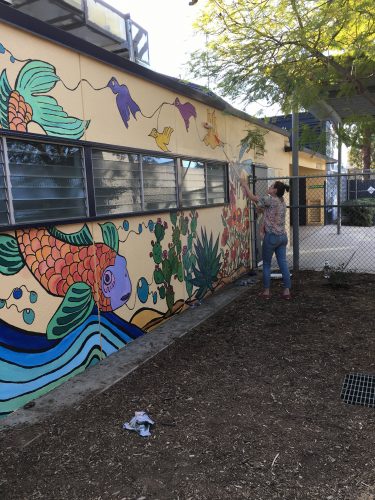 "Every day, they come out to see their plants' progress,"
Cynthia said.  "They are getting good at identifying the plants and bugs."
Teachers also use the garden to teach mindfulness, and dole out extra time in it as a reward. The space was previously unusable, aside from some benches that were rarely if ever used by the students, Cynthia said. Today, it is the school's crown jewel.
"We have future plans to add more art to the garden. I would love to expand it and make our lawn area more usable with no-mow, drought tolerant grass for the kids to sit on.
"It's just a really very pretty and welcoming space. It has brought the children new types of joy," Cynthia said. "It's a completely new atmosphere for them."