May 23, 2018
Over the next month we are highlighting the fellows in our second class of the Levi Strauss & Co. Collaboratory. These 12 change-makers, who are committed to social and environmental progress, will attend an exclusive workshop at the Eureka Innovation Lab in June for inspiration, ideation and to collaborate on ideas to reduce the climate impact of the apparel industry.
Kushagra Srivastava
CEO of Chakr Innovation, which has developed a novel technology to capture particulate matter emissions from diesel generators and convert it into inks and paints.
[two_third]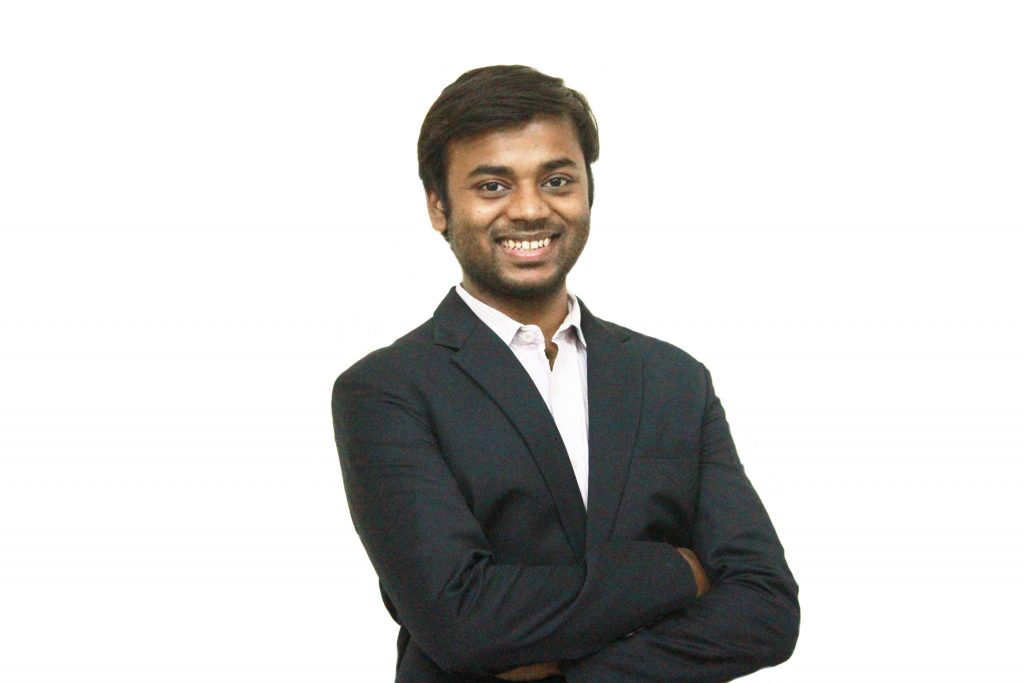 [/two_third]
[one_third_last]
---
"It is my belief that passion is the key to being successful in any endeavor that one sets their mind to. Dedication and attentiveness are essential principles needed to improve not just a single community, but society as whole."
---
[/one_third_last]
What inspires you?
Air pollution is the fourth largest cause of death in India. In 2016, the World Health Organization tagged Delhi – my hometown and the capital of India – as one of the world's most polluted cities. The realization that my family and loved ones are breathing this toxic air made me take the leap to start addressing this problem.
How are you addressing that problem?
Our technology can capture 90 percent of the particulate emissions from diesel engines, and turn it into ink and paint – taking something hazardous and turning into something useful. That ink can be used for printing T-shirts, product packaging or print communications.
Every liter of ink we make uses around the same amount of particulate matter that would otherwise pollute 80 million liters of air, which is enough air for 14 people to breathe for a year!
Christina Dean
Co-Founder & CEO of The R Collective, a line of luxury upcycled apparel founded in collaboration with Redress, a non-profit that promotes circular fashion.
[two_third]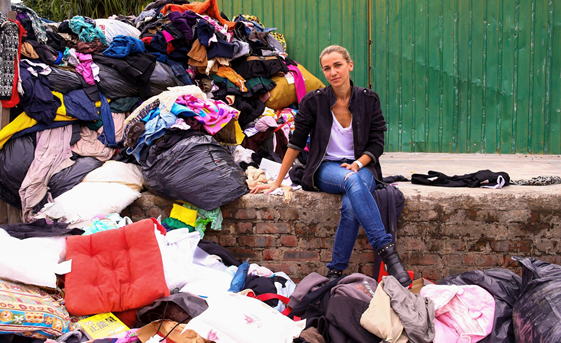 [/two_third]
[one_third_last]
---
"As in life, I believe it takes courage, conviction and 'dog-with-a-bone' determination to tackle problems in the apparel supply chain."
---
[/one_third_last]
What inspires you?
My inspiration to reduce waste in the fashion industry came when I first moved to Asia 11 years ago and I started seeing and breathing our collective environmental impact on the planet. Living those realities today keeps me focused and pressing forward.
How are you working to improve sustainability in the apparel industry?
The R Collective takes leftover material that is destined for the waste stream and works with emerging designers committed to sustainability to turn these materials into upcycled designer collections using innovative sustainable design, socially respectful supply chains and brave business practices.
With an estimated 92 billion tons of textile waste generated annually by the global fashion and textile industry, and a huge shift in consumer preferences toward sustainable fashion, our model has significant potential to drive change.
Our sister charity, Redress, has an educational mission to reduce waste in the fashion industry by educating both the industry and consumers about circular fashion.