February 23, 2018
You've heard the stories: camp-outs, hours-long lines and frenzies. No, it's not Black Friday (although that's not uncommon, either). These are key characteristics of one of the industry's biggest trends: exclusive sneaker releases, often called "drops." And with Sneakercon and other events around the country, sneakerheads have plenty of opportunities to get their fixes on the most sought-after things on two feet.
Footwear is only part of the equation. Highlighting your shoes requires a creative denim cuff or a cool stack. Cue Levi's® new line of men's tapered jeans, the ones that look good no matter how you wear them. Here are a few of our favorite ways to rock these new fits, as well as the best shoes that show them off.
Double Roll (two consecutive cuffs)
Best with: Pretty much any shoe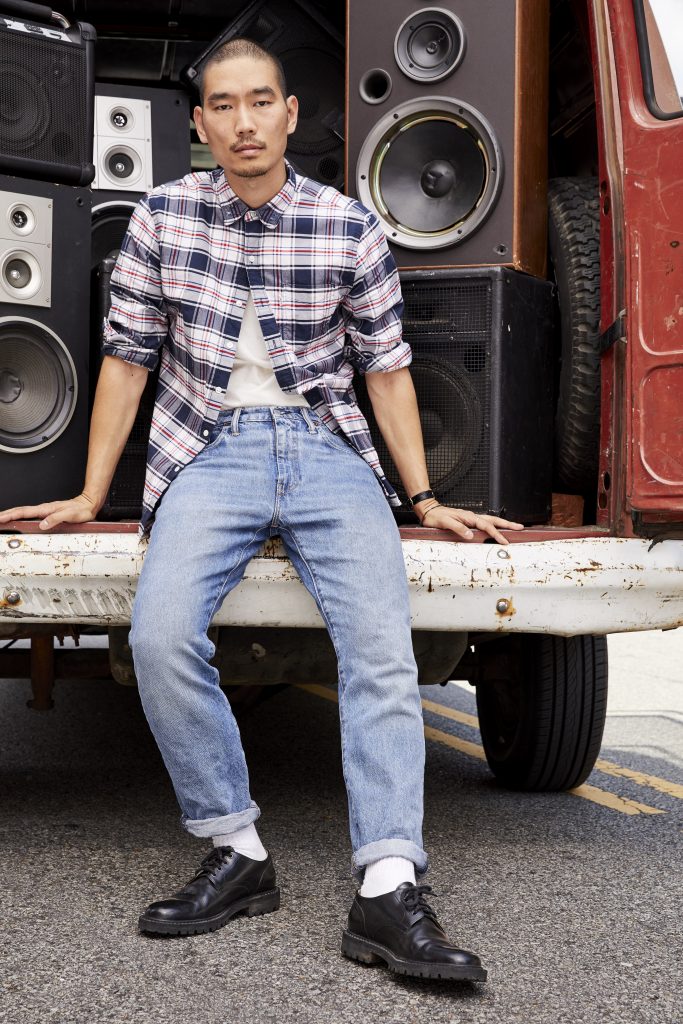 Skinny Roll (short single cuff)
Best with: High-tops and low-tops alike
Deep Cuff (long single cuff)
Best with: Retro high-tops or leather boots
Cut-Off (shredded at the ends)
Best with: Classic sneakers, like throwback basketball or tennis shoes
Get more tips on how to rock those cuffs at levi.com.