February 7, 2018
Roll out the red carpet for one of cinema's biggest events of the year – it's officially Oscar season!
As film fans gear up for Hollywood's biggest night, let us go behind the scenes of the oldest continuously operating studio in the U.S. – Universal Studios. During a recent trip, I took a look back at some of the Levi's® brand's greatest Universal film moments, many of which happened to be nominated for Academy Awards. From Brokeback Mountain to The Bourne Ultimatum, Universal Studios + Levi's® have proven to be a golden combination.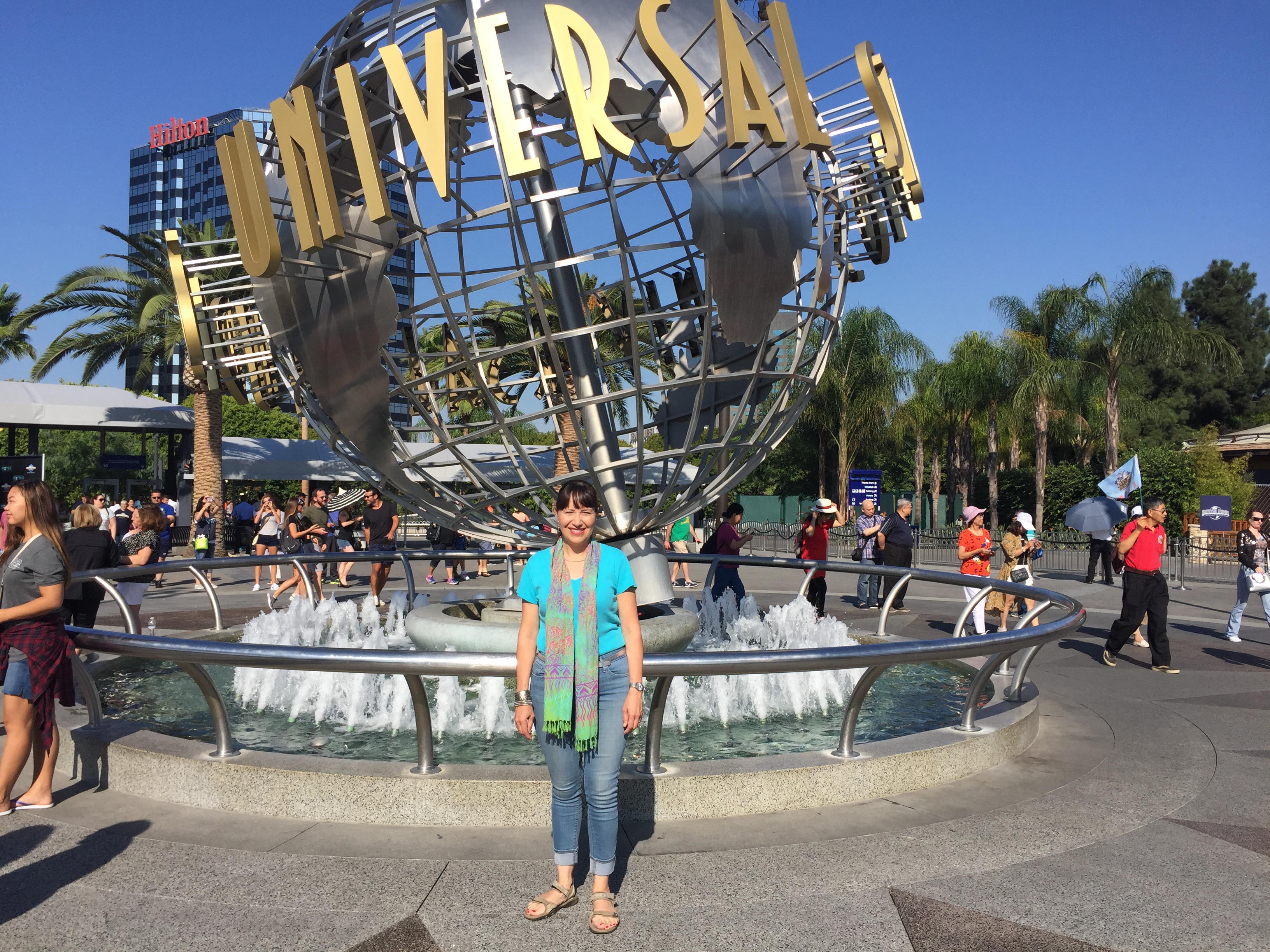 Jeff Pirtle, NBCUniversal Archives & Collections director, along with Archivist Eric Chin, led me through the studio's historic costume collection that includes pieces like Gregory Peck's suit from the Oscar-winning To Kill a Mockingbird (1962). Jeff's favorite Universal film featuring Levi's®? "Marty McFly' 1980s wardrobe in Back to the Future," he says. "Levi's were a big part of it." In the flick, Marty speeds through time wearing Levi's® 501® jeans. While the Academy awarded the film best original screenplay, fans gave it thumbs up for its trendy and nostalgic fashions.
Heath Ledger exuded cowboy cool wearing Levi's® 501® jeans in Brokeback Mountain (2006). Heath received a best actor nomination while co-star Jake Gyllenhaal, dressed in scenes wearing Levi's® Signature by Levi Strauss & Co. ™ jeans (the pair is now in the LS&Co. Archives), was nominated for best supporting actor. Handling Heath's 501® jeans, I was struck by the fade that looked well-aged and by the length of the jean—W34, L36—longer than I expected.
In Straight Outta Compton (2015), oversized dark wash Levi's® 501® jeans for Corey Hawkins and others were the perfect film fit, a true reflection of the style worn by members of the real-life N.W.A., which included Dr. Dre and Ice Cube. The academy nominated the film for best original screenplay.
Not surprisingly Michael Fassbender, best actor nominee for his leading role in Jobs (2015), wore Steve Jobs signature outfit of 501® jeans and a black turtleneck sweater. The movie's 501® pant looked less worn than the 1980s-era Jobs' 501® jeans we have in the LS&Co. Archives. The style for both is the same, but the real pair has buttons on the waistband that Steve added to accommodate suspenders.
I pulled on white gloves and picked up Matt Damon's black Levi's® 501® jeans from The Bourne Ultimatum (2007) – my favorite piece. Taped inside the waistband includes the name, "Jason Bourne" and the initials, "MD." When paired with Damon's grey jacket and black sweatshirt with the tear on the left chest, it was easy to imagine Bourne toting a gun and striding through city streets dodging a ruthless CIA official. The film won Oscars for film editing, sound mixing, and sound editing.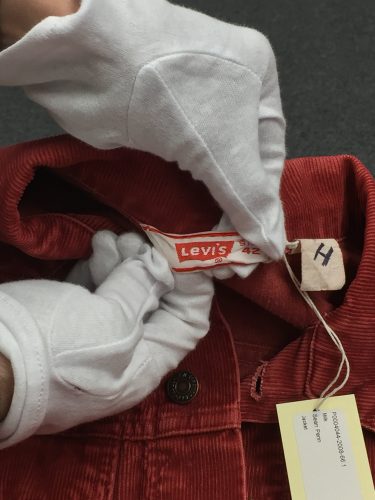 What was the most awarded Universal film featuring Levi's® clothes? Thatwould be 2008's Milk. While our jeans were everywhere in the film, Sean Penn also donned a red corduroy Levi's® jacket (size 42) for his portrayal of San Francisco Supervisor Harvey Milk. The movie received eight Academy Award nominations, including best picture and best original screenplay, with Penn winning best actor in a leading role.
Alongside all those Oscar winners, the Levi's® brand has appeared in a vast array of other Universal Studios flicks.
"We've had successful movies in all genres—spy movies, musicals, comedies, dramas, westerns, etcetera," says Jeff of Universal feature films. "In many of these movies the characters wear Levi's, which also reflects the diversity of Levi's. They fit across all genres."