February 1, 2018
Put a new spring in your style step this upcoming season.
Our Levi's® Spring 2018 Fit Guide is here, showcasing our men and women's denim styles for the season. Do you go with a mid or high rise? Do you button your fly or prefer the zip? Maybe you're ready to change up your straight leg look for a tapered fit. Slim, skinny or super skinny – what's the difference?
This spring, we are offering new baggy fits for men and women. The men's baggy sits below the waist and is generously cut from hip to ankle. The women's baggy is a more flattering take on '90s cool, with a wide, relaxed leg that would blend well in any TLC video.
We've broken down the attributes of each fit so can you can shop smart and dress your best.
Whatever you like, Levi's® has you covered:
We are the original. In 1873, we invented the blue jean—an item of clothing that's become an enduring cultural and style icon. And we keep moving forward, with the very best denim designers. They don't just design the fits, they design all the fabrics too; they know the science as well as the art.  But most importantly, it's the people who wear and love our denim that help set us apart. People like you. We test our fits on real people in cities all over the world. We've seen you customizing and personalizing our denim. And so people like you become part of our design process, helping us refine our fits to make them the best in the world.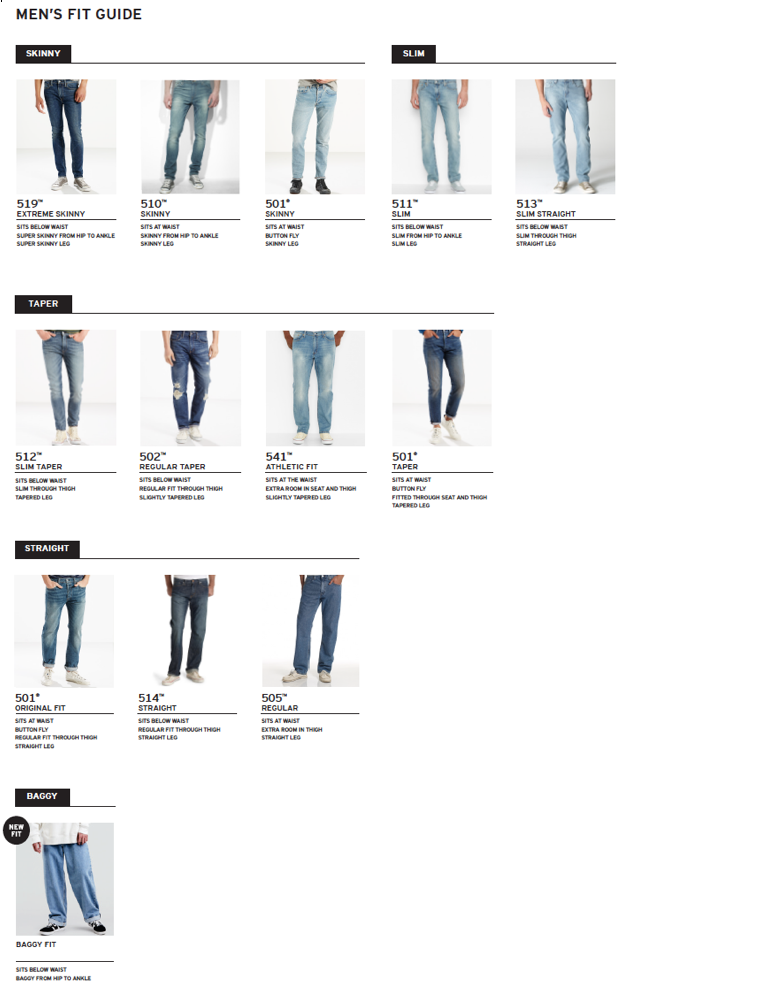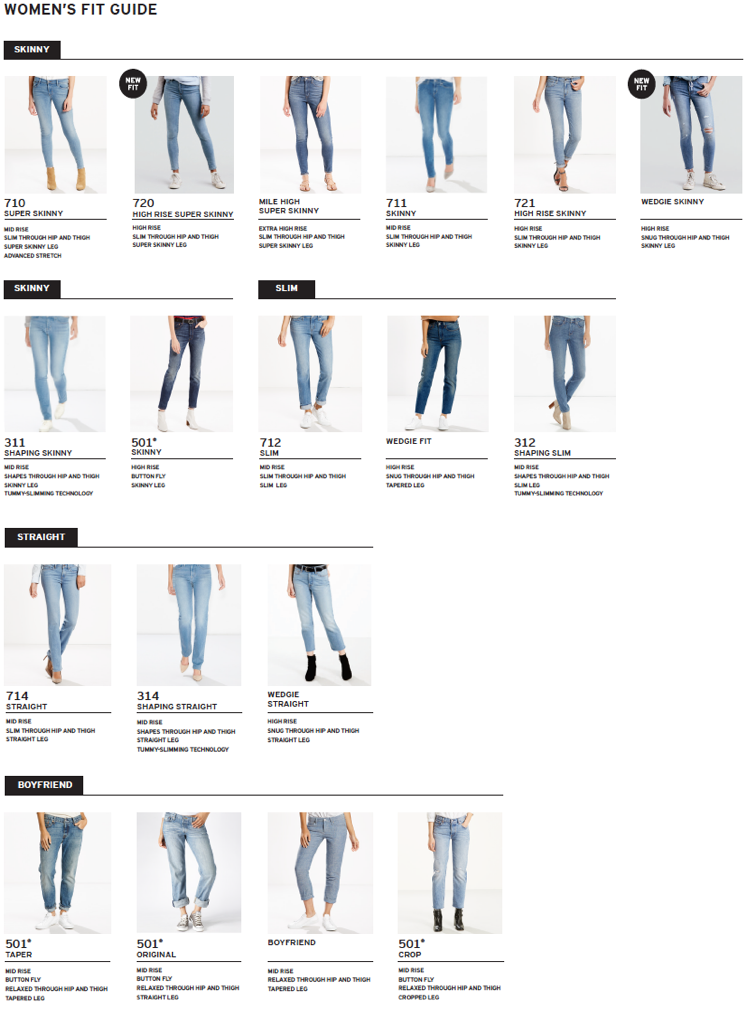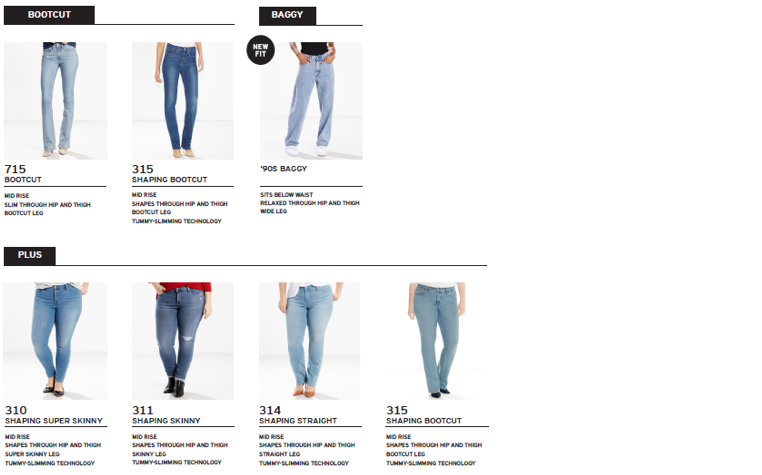 Get up close and personal with the guide here. And shop for your best fit online at levi.com.