January 10, 2018
Two icons of sports and style are back in play.
Levi's® and the Jordan brand are coming back together to bring you the Jordan x Levi's® Air Jordan IV and Jordan Reversible Trucker Jacket – designed to be worn in, lived in and aged to make them your own. The collection will be available on January 17.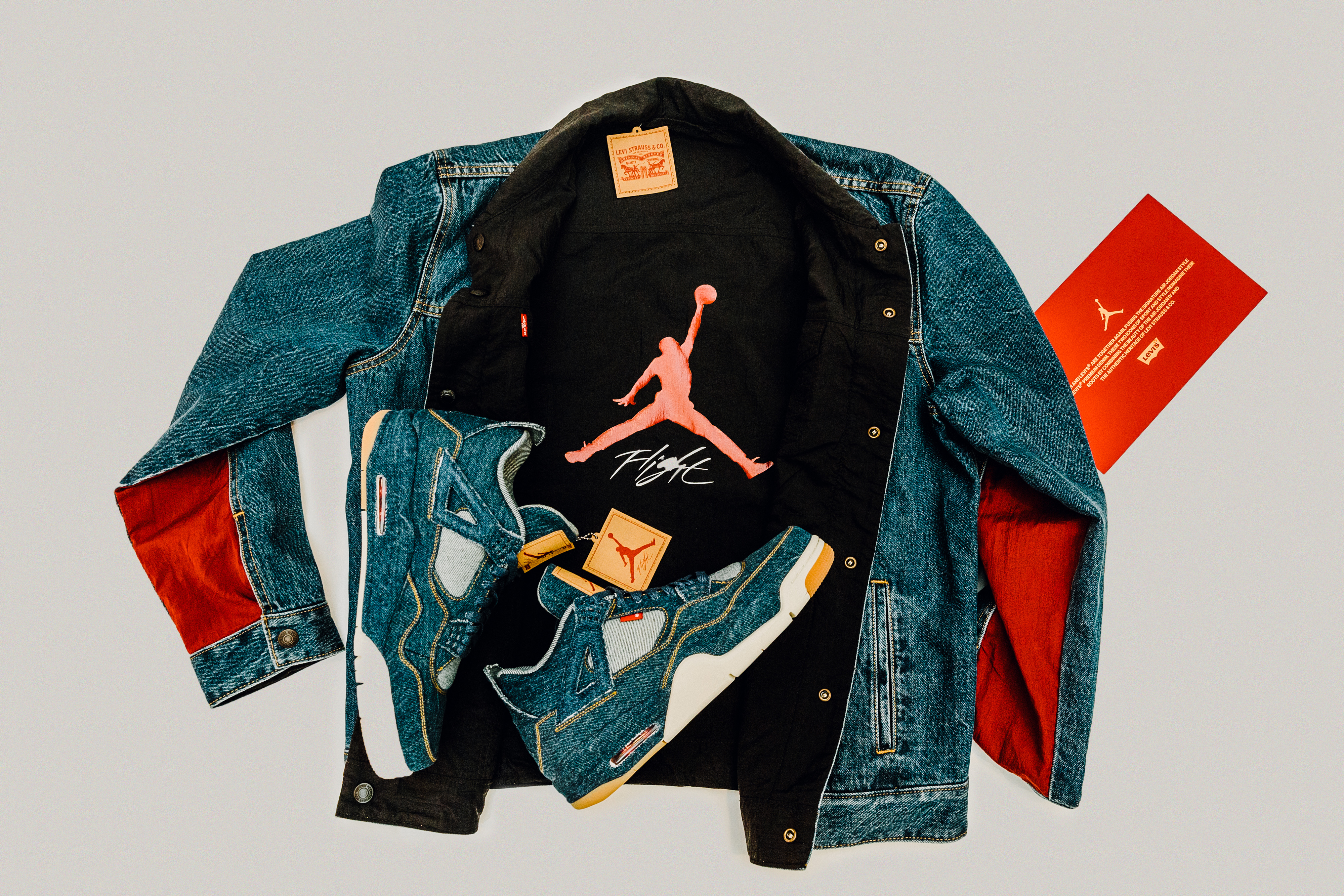 Honoring the distinct, stylistic aspects of each brand, The Air Jordan IV sneaker incorporates authentic denim material on the outside and reverse denim material on the sock liner and insole. Priced at $225, the kicks have gum detailing on the outer sole, gold stitching, denim laces and the globally recognized Levi's® "Two Horse" tag has been remixed to include the iconic Jumpman logo and is featured on both tongues and the hangtag.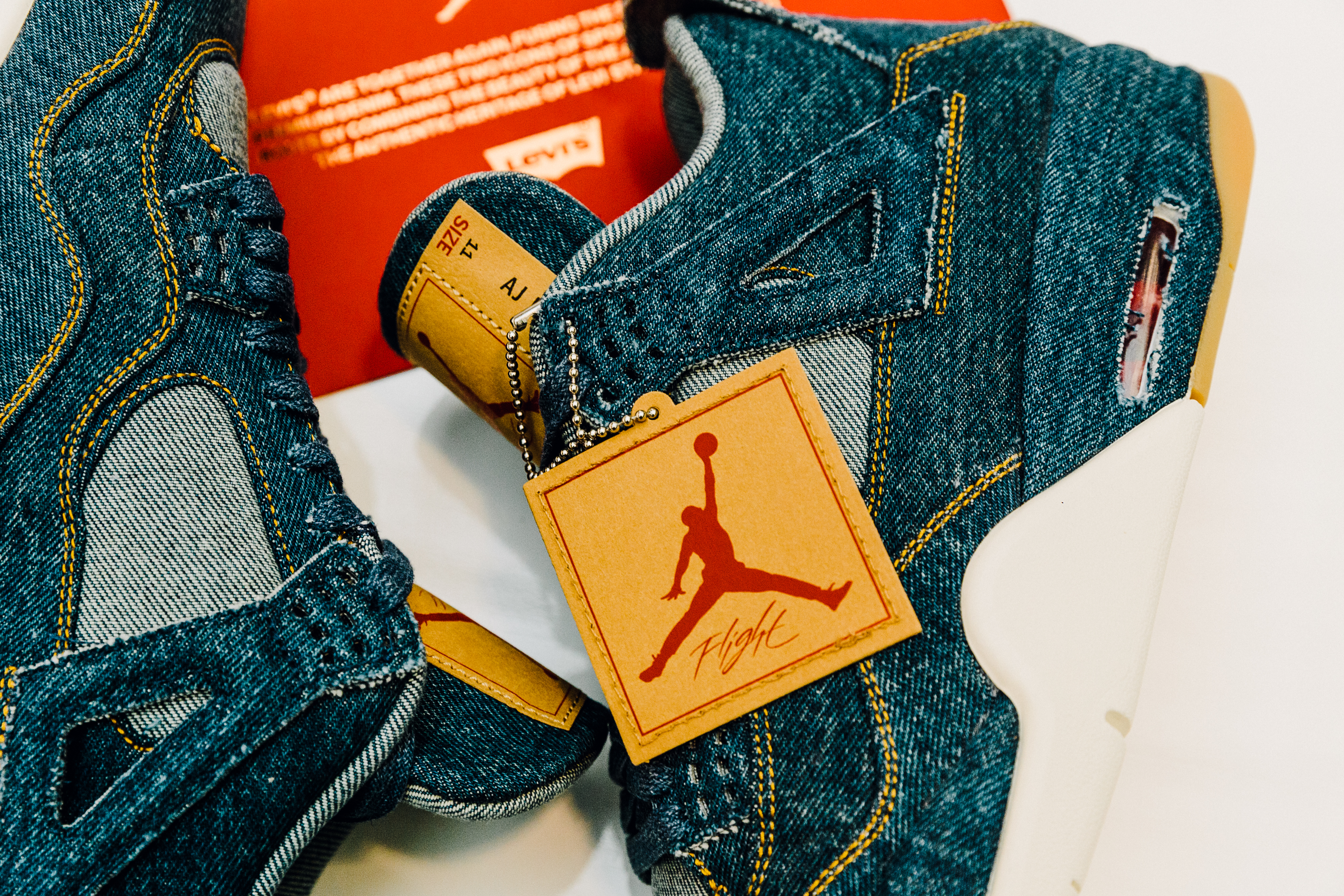 At $180, the Jordan Reversible Trucker Jacket is both a staple piece and a style item. It features that Levi's® Trucker signature craftsmanship and high-quality denim, plus the crinkle taffeta of a classic Jordan warm-up suit. The back of the denim design is adorned with a lightly distressed, silicone raised "Flight" logo; reverse it out, and you've got a perforated, black, crinkle taffeta jacket with a denim accented collar and the "Jumpman Flight" logo emblazoned on the back.  Down to every last detail, the buttons are co-branded, commemorating the collaboration.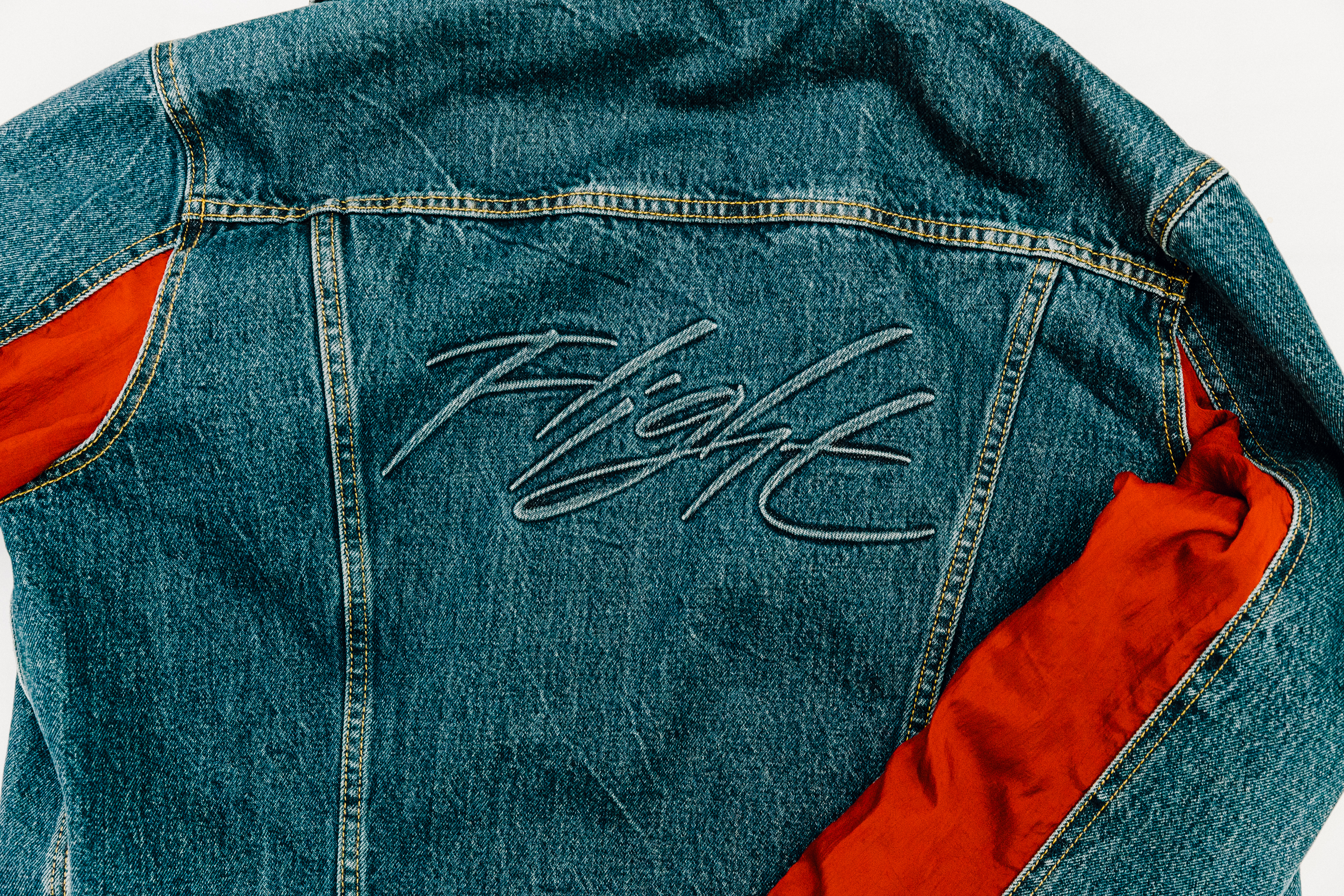 "There's a lot of energy around both brands at the moment so it's a great time to collaborate," says Steven Burns, Levi's® global design director for men's bottoms. "The details of the shoes and jackets share the same denim, the same wash, the same threads, the same weight. I like that idea of technical sport apparel mixed with our authentic heritage because it gives it a different kind of edge."
We agree – edge is inevitable when you combine classic American style and cool with sport-style and streetwear. We're happy to kick off the new year with this awesome collaboration!
Availability Details:
Levi's® San Francisco Market Street and New York SoHo locations will be carrying both the Jordan Reversible Trucker Jacket and the Air Jordan IV.
Levi's® San Francisco HQ Plaza, Michigan Ave Chicago, Santa Monica, Times Square NY, 34th Street NY, Meatpacking NY and Yorkdale Ontario will be carrying only the Jordan Reversible Trucker Jacket.
Worldwide, Levi's® retail stores in Paris, Berlin, London, Shanghai, Osaka and Harajuku (Tokyo) will carry both the Jordan Reversible Trucker Jacket and the Air Jordan IV.