November 13, 2017
A fully functioning Tailor Shop, upgraded tech-enabled touch points, robust retail offerings that include the Levi's® Authorized Vintage line, Levi's® premium collections, and NYC-exclusive product.
Sprawled across more than 8,000-square-feet, the Levi's® SoHo flagship store in New York has been fully remodeled and remixed with the consumer in mind. The team leveraged consumer insights to transform the store into an elevated consumer experience. Its natural aesthetic pays homage to the Levi's® brand's commitment to quality and sustainability.
No doubt, the heartbeat of the store is the Tailor Shop. It is the first U.S. mainline store to offer button customization in a range of colors for trucker jackets or button-flys as well as the first in the U.S. to offer studding services and custom T-shirt printing. Additionally, unique to this store, this Tailor Shop offers iconic SoHo and NYC-centric pins and patches.
As noted in a recent Women's Wear Daily article, "the idea is to let customers finish the look that the brand started and is a nod to the trend toward personalization that has more shoppers, and particularly millennials, wanting to take part in the design process."
Directly across from the Tailor Shop is Levi's® Authorized Vintage, a premium line from one of the largest vintage stocks in existence featuring exceptional, pre-worn pairs of jeans and trucker jackets.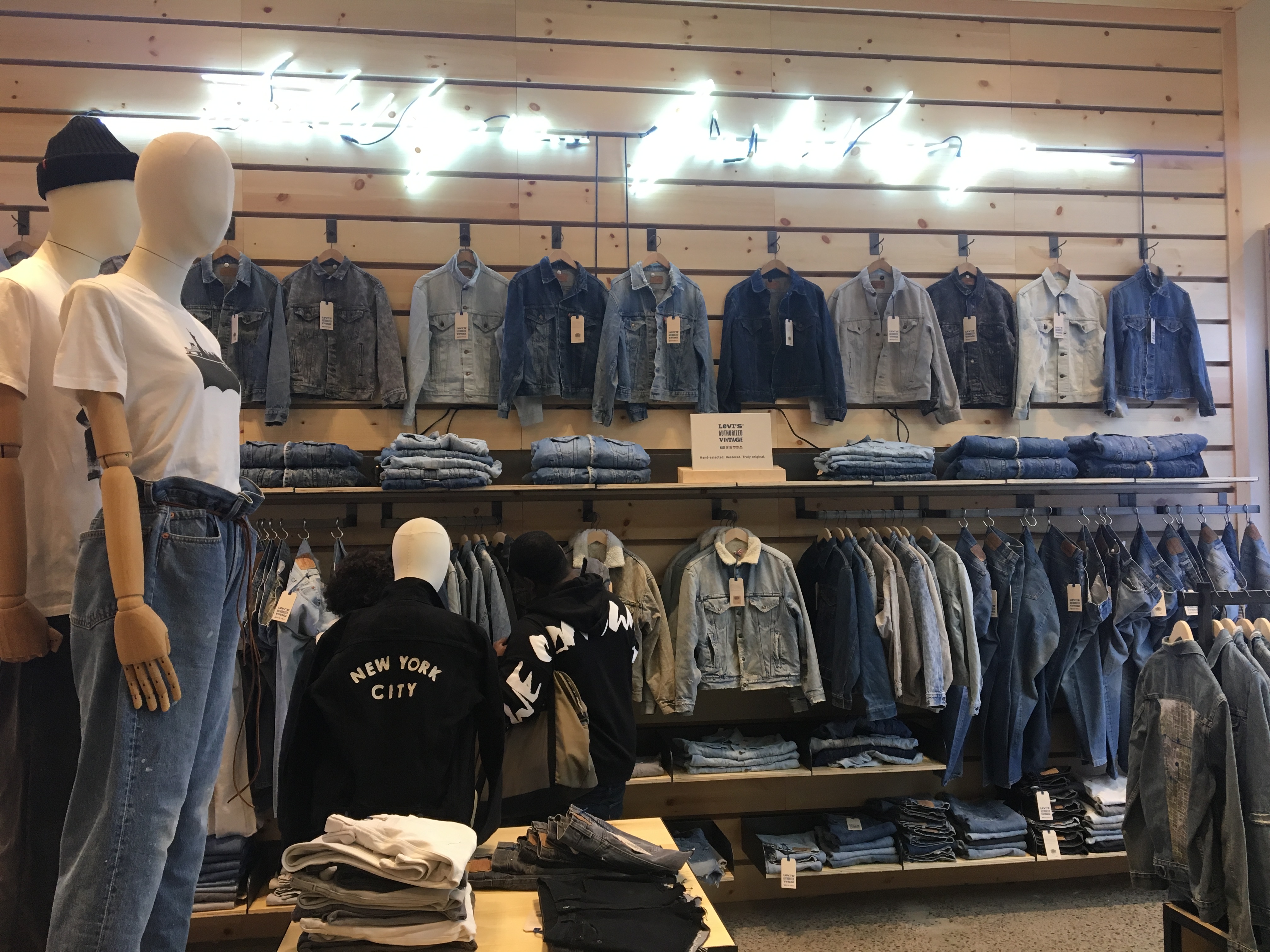 Other stand-out store features include:
Larger, redesigned fitting rooms, including call buttons, comfortable seating and storage, improved lighting, and a special corner mirror so consumers can see every important angle
POS mobile devices on hand for staff and stylists that will allow them to check consumers out more quickly – think fewer lines and more space throughout the store dedicated to other cool amenities
Lot No.1 services coming in 2018. The SoHo flagship will be only the third U.S. store to offer such services where they can create fully custom Levi's® jeans designed by the user and crafted by one of our in-house Master Tailors
Many of the updates and additions were made in response to feedback from consumers. When it was discovered that the number-one reason people left stores without buying anything was because they couldn't find their size or color, the team implemented an RFID system to help better track inventory and keep its stock up to date.
It's also why the dressing rooms received so much attention. "The fitting room experience should be the pinnacle experience in the store," Carrie Ask, executive vice president and president of global retail, told WWD. "If you've made the decision to invest in getting back to the fitting room, that should be the absolutely best experience you can get in the store."
Expect to see many of these upgrades pop up across the Levi's® store fleet. As Carrie put it, "We're really just getting started."
Read the full Women's Wear Daily article now (subscription required).